Black Friday 2019 is primed to be the biggest UK shopping event of the year and, just like every year, we will have all the best Black Friday deals and Cyber Monday deals available right here.
Each year T3's dedicated deal-hunting experts work around the clock during the Black Event to ensure you are presented with only the very best deals and cheapest products from all of the UK's top retailers including: Amazon UK, Argos, John Lewis, Currys, AO.com, Apple, Dyson and many more.
So, regardless of whether you want top Black Friday deals on brilliant 4K HDR TVs and games consoles like the Xbox One X, PS4 Pro and Nintendo Switch. Or the lowest costs on 2019's greatest phones like the Samsung Galaxy S10 Plus, Honor View 20, Huawei P30 Pro and Apple iPhone XS Max. Or, even, a sweet laptop deal on superb products like the the Dell XPS 15 2-in-1, Microsoft Surface Go and Asus ROG Zephyrus S GX701, there will almost certainly be a great Black Friday deal going that takes big bucks off the cost.
The T3 difference on Black Friday
(Image credit: Philips Hue)
T3 spends almost every day of each year reviewing and rating the best products on the market and then presenting to you the very best deals on them. The reason we exist is to help people find the products perfect for them. That's why when it comes around to the entire Black Friday sales event we are perfectly positioned to deliver the absolute best bargains going. Our team of deal hunting experts, in partnership with the most advanced deal-hunting technology in existence, filter out all the exploitative fake deals on dated or end-of-life technology and instead shine a light on the deals guaranteed to spark joy in their owners.
To score those absolutely top tier Black Friday and Cyber Monday deals, though, you need to be prepared and do your research in advance of the big event. Which, with months to go before the big event takes place, is exactly what this best Black Friday deals guide is designed to help you with.
Because the truth is that Black Friday 2019, especially in the UK, promises to be a more intense fight than ever in terms of actually getting into a position to ring up top deals and then follow through and actually land them. This is because of two factors.
Firstly, research has shown that increasingly people are using Black Friday to shop for Christmas gifts, abandoning the traditional holiday shopping period in an attempt to bag a bargain. As such, there are more people trying to score Black Friday deals than ever before.
And, secondly, competition is also going to be fiercer this year due to the negative effects on the UK economy that Brexit is having. Shoppers have less disposable income than in previous years and, as such, need to shop increasingly smartly to pick up the products they want.
There's also one extra factor that is sure to have an effect on the size and popularity of Black Friday and Cyber Monday this year — Amazon Prime Day. This year Amazon Prime Day was "the largest shopping event " in its history, surpassing its sales from even last year's Black Friday and Cyber Monday combined. Around the world, Prime members bought more than 175 million products and even Amazon's competitors benefited from increased sales figures.
Off the back of this, expectations for the Black event are now even higher for Amazon than ever, while its big competitors like Walmart, Target, Currys and John Lewis will be desperate to launch huge fight-back sales of their own. This year's Black Friday is going to be a monster deals-a-thon the like of which the world has never seen before.
We've got everything from basic information such as when Black Friday and Cyber Monday are this year, through to crucial advice that will ensure you don't get ripped off, though, so by reading T3's Black Friday 2019 guide you can make sure you're in the best possible place to identify a bargain and then ring it up quickly.
When is Black Friday 2019?
Black Friday always takes place on the Friday immediately after the North American Thanksgiving holiday, which this year is November 29, 2019.
Historically Black Friday was the time soon after the American tradition of Thanksgiving where shoppers could indulge in a bit of retail therapy in physical stores. That soon developed, though, into an event that not only took place online but spread over the day itself, both before it on Grey Thursday, and after it through the Black Weekend and onto Cyber Monday 2019.
When is Cyber Monday 2019?
Cyber Monday is always the Monday immediately after Black Friday, so this year Cyber Monday takes place on December 2, 2019.
Cyber Monday, originally, was the catalyst for the whole Black Friday sales phenomenon to head online, with the Monday following Black Friday seeing lots of electronics and technology discounted. This in turn was seen as the starting gun for the Christmas sales period.
What is the difference between Black Friday 2019 and Cyber Monday 2019?
When Black Friday first started, which was termed thus as it statistically is the day where online sales for Christmas gifts really spikes, there was a clear distinction between Black Friday and Cyber Monday.
Black Friday tended to see consumer electronics receive huge discounts and sales, while Cyber Monday's focus was more on clothes and jewellery.
Now, however, the distinction between Black Friday and Cyber Monday is basically non-existent, with crazy deals and discounts on all product categories taking place not just on both days, but also either side of them, too.
Grey Thursday, for example, is the Thursday before Black Friday, and tends to see some top deals drop, while the Saturday and Sunday between Black Friday and Cyber Monday is now referred to as the Black Weekend, as many top deals are typically dropped then as well.
In the UK some big retailers like Amazon and Currys PC World also tend to extend their Black Friday deal offerings to the weeks leading up to Black Friday and after Cyber Monday, so to score the absolute best deals you need be switched on both during and around the Black event.
How long does Black Friday last?
Now, to quote Ned Flanders, that question is a dilly of pickle. Black Friday used to last just a day, with high street retailers opening their doors first thing in the morning (people would camp out overnight to be one of the first through the door) and offer extended shopping ours in the evening as well.
Today, though, with online shopping now a massive part of the sale, and with almost every major retailer now fully bought in to the concept, the truth is that Black Friday now lasts weeks, if not over a month. Retailers now hold their own massive sales, such as Curry's Black Tag sale event, and these now begin weeks before Black Friday and extend a week or two after it as well.
As such, to really maximize your chances of bagging the tech bargain you want this year, we advise potential shoppers to be on full-on deals mode from early November, and to keep their eyes peeled until mid December, too, as the past couple of years have seen some dynamite deals drop outside of the more traditional days of Black Friday and Cyber Monday.
And, speaking of retailer-specific Black Friday mega sales, let us now explore one of the biggest...
Amazon Black Friday deals: when does Amazon's Black Friday sale begin?
Amazon's Black Friday UK deals event, dubbed the "Amazon Black Friday Sale", began last year at 00:00AM on Friday 16th of November, and lasted right the way through to Sunday the 25th of November at 23:59pm.
Right now Amazon hasn't confirmed when its Black Friday UK deals event will run in 2019, however we are guessing we will see it operate from the Friday before Black Friday (November 22nd) and continue until the Friday after it (December 9th).
In this time window Amazon's Black Friday Deals Store will be open, with products across every category receiving crazy Black Friday discounts. We're expecting even more deals than on Amazon Prime Day this year, which as noted above was the biggest sales event in Amazon's history, so you should expect BIG things.
A steady stream of Amazon "Deals of the Day" will also drop every 24 hours and there will also be thousands upon thousands of "Lightning Deals" dropping every day, too.
Lightning deals are special limited time and stock deals that, as you would expect from the name, sell out very, very quickly indeed. New Lightning Deals will land every 5 minutes, though, meaning that providing you are prepared and ready to strike, you're almost guaranteed to land the tech you want.
And talking of Lightning Deals, as well as many of the best products in the Amazon Black Friday Deals Store, there's one sure fire way to guarantee you're among the first in line to score them… Amazon Prime.
Amazon Black Friday deals: what deals to expect
Last year during the Black Friday sale it was Amazon's own devices that saw some of the biggest discounts, a fact that led to them being snapped up by eager deal hunters. The same was true during Amazon Prime Day 2019, too, so we think it safe to say that shoppers should expect sizable price slashed on Amazon Echo smart hubs, Fire tablets, Kindle e-Readers and Ring video doorbells.
We're also expecting some big discounts on Prime memberships and Amazon services, too, such as Audible, Kindle Unlimited and Amazon Music Unlimited.
Amazon is also usually a great destination to land top TV deals during Black Friday and Cyber Monday. Last year, for example, large 4K TVs from Philips, Samsung, Sony and more had hundreds of pounds slashed off their prices. And many of these TVs were 2018 models, too.
Gaming-wise Amazon tends to lean towards gaming bundle deals, with the Xbox One S, Xbox One X, PS4 and PS4 Pro all seeing some very attractive packages drop last Black Friday. This year, with the PS5 and Xbox Two due next year, we're expecting crazy console bundle deals from the retailer, and with the release of the Nintendo Switch Lite, we're also expecting the original Switch to get a fat discount, too.
Finally, another big area where we're expecting big discounts is in terms of laptop deals. The Microsoft Surface Go, Huawei MateBook X Pro, Apple MacBook and Asus ZenBook 13 are all in line for some serious reductions according to the laptop deals rumour mill, so you should expect those as well as many more to pop up at some point during Amazon's Black Friday sale.
Amazon Black Friday deals: how to get a free Amazon Prime account for Black Friday 2019
The truth of the matter is that if you want to be in on the ground floor for many of Amazon's best Black Friday deals then you need to be an Amazon Prime member.
Amazon Prime members get an exclusive 30-minute early access window to ALL Lightning Deals, which is normally the only way to grab one of the hot products before they all sell out. As such, becoming a member of Amazon Prime is essential for scoring many of the best Black Friday UK deals.
Luckily, Amazon Prime is available on a 30-day free trial, so our advice to you if you don't have a membership is sign up before Amazon's Black Friday Deals Store opens, bag the deals you want with preferential access, and then, if you don't want to continue with the benefits Prime membership delivers, then simply cancel the trial. You won't have spent a penny, but will have bagged Amazon's best Black Friday deals.
This year, though, Amazon has already confirmed that it is launching its try before you buy service, dubbed "Prime Wardrobe". This new service allows Prime members to have Black Friday deal fashion products delivered for no extra cost, where they can then try them on at home, and only actually pay for the items they decide to keep.
So if you're looking for Black Friday fashion deals, Prime once more will be an essential weapon in the deal-bagging armoury.
What UK deals to expect on Black Friday 2019
We're already hearing plenty of whispers about the hot deal trends for UK shoppers on Black Friday 2019, and the good news is that there is going to be serious discounts on top tech categories.
These are but a few of the types of deals to expect:
Black Friday 2019 news: latest stories and opinion
The latest Black Friday 2019 news is centered around how revenue is not only expected to be up by 25 per cent on 2018, but to be up 28 per cent throughout the wider winter holiday season.
According to a survey conducted by Yieldify, which included the views of 400 US and UK retail marketers, this growth will be down to increased appetite for Black Friday deal hunting, and also because retailers are approaching the Black Event differently.
In years gone by retailers have attempted to compete with each other primarily during Grey Thursday, Black Friday and Cyber Monday, dropping many of their very best deals during these days.
However, many retailers are now extending their Black Event sales for weeks before and after those historically core days. According to the new survey, 85 per cent of retailers said they would offer discounts in the weeks leading up to the Christmas period, while 57 per cent said there will be offers across their entire range.
"[This] attests to the trends we've been seeing in recent years with our clients – what used to be a race to the bottom for discounts has evolved into a more diverse set of approaches to the traditional peak season," said Yieldify's Jay Radia.
Our take on this here at T3 is that deal hunters this year should plan to stay deals-activate throughout all of November and December, as it seems clear that there will be top bargains to be bagged outside of the traditional Black Friday shopping days.
Black Friday 2019 tips and tricks: how to be prepared correctly and bag the bargains you want
It's easy to become overwhelmed by the avalanche of deals and offers during the Black event, so being properly prepared and heading into the deal-a-thon with a clear head and a firm idea of what you want to pick up is crucial.
To help you in this we've put together this small selection of tips and tricks, which will almost certainly help you have a successful Grey Thursday, Black Friday, Black Weekend, and Cyber Monday 2019.
1. SET UP ALERTS AND SWITCH ON NOTIFICATIONS
You should consider setting up tailored alerts to help you keep on top of the items that are most important to you. Amazon offers notifications that allow you to track price drops on relevant products, while Google Alerts and Twitter Notifications both help you keep an eye on offers across a wider range of retailers.
It's also worth following key brands on Facebook, Instagram and Twitter as many will promote their best offers across these platforms. Make sure you have push notifications turned on so you can snap these deals up as soon as they are published.
2. CHECK PREVIOUS PRICES
Some Black Friday deals might look fantastic at face value - particularly when listed alongside the RRP or the price the product was first listed at. However, prices can fluctuate and a higher-than-usual pre-sale price can make a deal look better than it really is.
Price tracking websites such as CamelCamelCamel allow users to track a product's price history on Amazon and will show its most recent price ahead of Black Friday - revealing how good those deals really are.
3. ASSESS STOCK LEVELS
Many online stores offer the ability to check stock levels. Keep a close eye on this and prioritise the items on your list that have lower stock availability so you can lockdown those in-demand products.
4. READ THE SMALL PRINT
As tempting as it might be to speed through to the checkout, do spend a couple of minutes checking the small print before paying. You should look out for specific information on returns policies, as some retailers may offer refunds in a shorter window than usual or refuse refunds entirely, instead offering store credit - which isn't ideal for those big ticket items like smartphones, laptops and TVs.
5. USE SECURE PAYMENT METHODS
Different payment methods offer different levels of consumer protection. Credit card payments typically give buyers more protection than those made by debit card. It's worth noting that if you use PayPal or another third party payment service you may lose the protections you might have if you were paying with your credit card.
Once you've decided that a deal is legitimate and you're ready to pay, you'll want to get through to the checkout as quickly as possible so as not to miss out. You can avoid any delays by registering with retailers you anticipate buying from in advance and setting up a user account - including card details and your billing and delivery addresses - as this will help guarantee a speedy checkout.
Lead image credit: Getty
Black Friday and Cyber Monday shopping: cashback and vouchers
It is worth remembering on Black Friday and Cyber Monday that cashback on purchases are sometimes possible, with companies such as Quidco tending to offer cashback deals from big online retailers to new customers. There are plenty of voucher deal sites as well such as Wowcher that can offer some really nice discount codes, too. If you plan on doing your Black Friday and Cyber Monday shopping online then these can be valuable tools to keep in your deal-hunting tool belt.
Smartphone deals
TV and video deals
Headphone and audio deals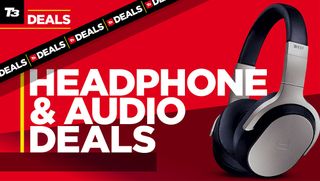 Laptop, MacBook and computing deals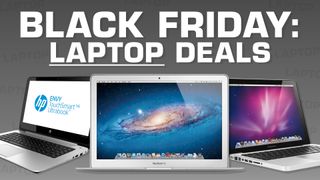 Gaming deals
Camera and accessories deals
iPad and tablet deals
Wearable, watches and fitness tech deals
Gadgets, clothing, toys, and other deals