It's almost time, once again, for the Consumer Electronics Show, more commonly known as CES. As usual, Las Vegas is the glitzy location, and the biggest names in technology will be showing off their wares and future products between the 5th and 8th of January.
The week of CES is always an exciting time for tech fans, as we get to see some of that are coming our way during the rest of the year - the expo serves as a barometer of what's hot and what's not in the industry for the following 12 months.
As we say every year, CES 2017 promises to be the biggest and best event yet, as it just keeps on growing in stature and scale every year. To get you in the mood, these are some of the hardware and software makers, and cool tech toys, we're expecting to see.
What to expect from Samsung
Samsung will be showing off plenty of rows of TVs in Las Vegas but the biggest updates could come from the software it includes with them: a new TV Plus feature is going to give you better recommendations for what to watch next, while there will also be improvements in sports (to keep track of your favourite teams) and music (to personalise listening across apps such as Spotify and Deezer).
Based on a recent app update it looks as though Chromecast-style streaming from the web could be coming to Samsung TVs too.
The tech giant has also given us a sneak peek at , available in 27 and 31.5-inch sizes, and sporting Samsung's advanced quantum dot technology to boot.
We're also going to be treated to some audio goodies from Samsung too, after the company took over specialists Harman last year. A new proprietary digital audio upscaling technology it's calling Ultra-high Quality Sound (UHQ) will appear in the H7 wireless speaker and the MS750 sound bar. A new Ultra HD Blu-ray player is also on the cards.
What to expect from LG
LG has already teased a number of the products that it's going to be showing off in Las Vegas over the next week, one of which is a rather that floats in the air thanks to the repelling power of magnets.
That's just the start: LG is also bringing along a that promises immersive surround sound from a gadget you can take anywhere with you. Called the LG Tone Studio, it should provide better on-the-go listening for music, movies and games.
According to LG, robotics is going to be one of the big themes of CES 2017, and to that end it's bringing along some droids of its own that can help around the house. As yet we don't have much information - stay tuned for the LG keynote on Wednesday - but one is going to be called the Hub Robot and sounds like a direct copy of the .
Think LG is finished there? Far from it. The firm is also expected to show off a number of 4k monitors, upgraded television sets and : they're called the K10, the K8, the K4, the K3 and the Stylus 3, and we'll have specs and pricing for you just as soon as LG has revealed the details.
The automobiles of the future
Cars have been having an increasing presence at just about every tech show as they take on board more smart hardware and software, and CES 2017 should be no different.
and are two of the self-driving car tech companies that have already announced they're planning to be at CES - they're going to be showing off a platform called the (CSLP) system, which should take autonomous motoring another few steps forward.
Meanwhile electric car maker Faraday Future has promised it will be making announcements at CES 2017 having wowed the crowds at the 2016 event, so that's another company worth keeping an eye on.
Will Faraday Future have a motor vehicle actually ready to go on the roads this year? It's hard to say but have left us hopeful.
Televisions and audio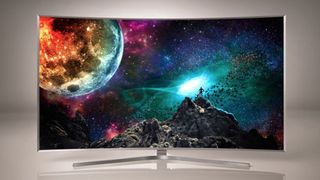 CES is always packed with TVs of every imaginable shape and size, so it's an event to watch if you're in the market for a new unit - play a big part and we might even see some make an appearance.
Sony, Panasonic, Samsung and LG will all be in attendance, plus plenty of other set manufacturers, and you can expect plenty of buzz around the hottest tech upgrades of the day. In this case that's likely to include (HDR).
At this point we haven't been given much in the way of specifics about what's going to be shown off at CES 2017, but we're likely to see a plethora of TVs that will make their way to store shelves during the course of 2017.
The rise of VR and AR
From the to , 2016 was a big year for virtual reality and augmented reality, and 2017 looks likely to follow the trend.
We wouldn't expect to see any new products from the big names - unless one of them surprises us - but there'll be plenty of VR and AR gadgets on the show floor nonetheless, including the Google Glass-esque for filming your every waking moment.
We're hopeful that we might see a few of the Windows 10 VR headsets and no doubt there'll be some more mobile virtual reality headsets around that are powered by smartphones.
Aside from that, there's likely to be a flood of VR and AR-related software - think apps, games, and all kinds of experiences for enhancing your dreary reality.
The occasional smartphone
CES isn't really known for phones - handset makers tend to wait for Mobile World Congress in February or March to launch new products, or just - but there will still be a lot of mobiles around, and a few new models break cover, including the mid-rangers from LG we mentioned above.
One phone that we know is going to be making an appearance is an "epic" new handset . Details are thin on the ground but it sounds like a dual-lens camera could be in the works.
We'd expect all the major flagships bar the ones and Apple to be on show, but it terms of new kit, it's going to be the lesser-known names launching phones in Las Vegas.
Huawei launched a new phone last year, although now revealed it's not all that likely that it'll have something else ready for CES 2017. Rumours suggest Sony does have something new to show off, while Samsung and LG might try and dispel with something brand new at CES.
You can expect the usual assortment of accessories and add-ons too - including a gadget that .
Laptops and computing
Expect plenty of laptops and computing gear to be on show in Nevada - including the next Dell XPS 13 laptop, as the company last month.
And while it might not be the most glamorous bit of kit, Samsung has already confirmed it's going to be showing off at CES 2017 - so stay tuned if you need more room for your ever-growing digital media collection.
Most of the big names in laptops and desktops should be in attendance at the expo, although genuinely innovative hardware might be thin on the ground. One trend to watch out for is computer makers following the lead of the Lenovo ThinkPad X1 Yoga and building OLED screens into their devices.
Of course computing is going way beyond laptops and desktops and even phones now - Microsoft (along with LG) is one of the companies expected to unveil to the Amazon Echo at CES 2017. It's going to be powered by Cortana, naturally.
Drones and other future tech
Drones were big news at CES 2016 and nothing we've seen over the last 11 months has made us think 2017 will be any different - and Parrot will be demoing their best bits of kit and there's a good chance of seeing a new model or two.
Wearables should also be out in force again this year - we've already seen and appear at the official CES preview event, and as well as these rather exotic products, there will be more innovations from the big names in the field, .
Really, it's the more obscure, quirky gadgets that make CES what it is - and those are the niche gizmos that come out of nowhere. T3.com will be on the floor in Las Vegas during CES, and we'll bring you all the best tech as we find it.