When it comes to foldable displays Samsung has been one of the leaders of the pack since first launching the Samsung Galaxy Fold back in 2019.
Each year Samsung has been pushing the technology further and further, which is why the Samsung Galaxy Z Fold 4 is listed as T3's best folding phone in 2023, with the Samsung Galaxy Z Flip 4 not far behind.
At CES 2023, which is taking place right now in Las Vegas, the Korean tech giant has taken things up a notch, unveiling its new 'Flex' OLED displays which add slidable screen technology to the mix. From what we've seen, they could change the way we use shape-shifting screens going forward.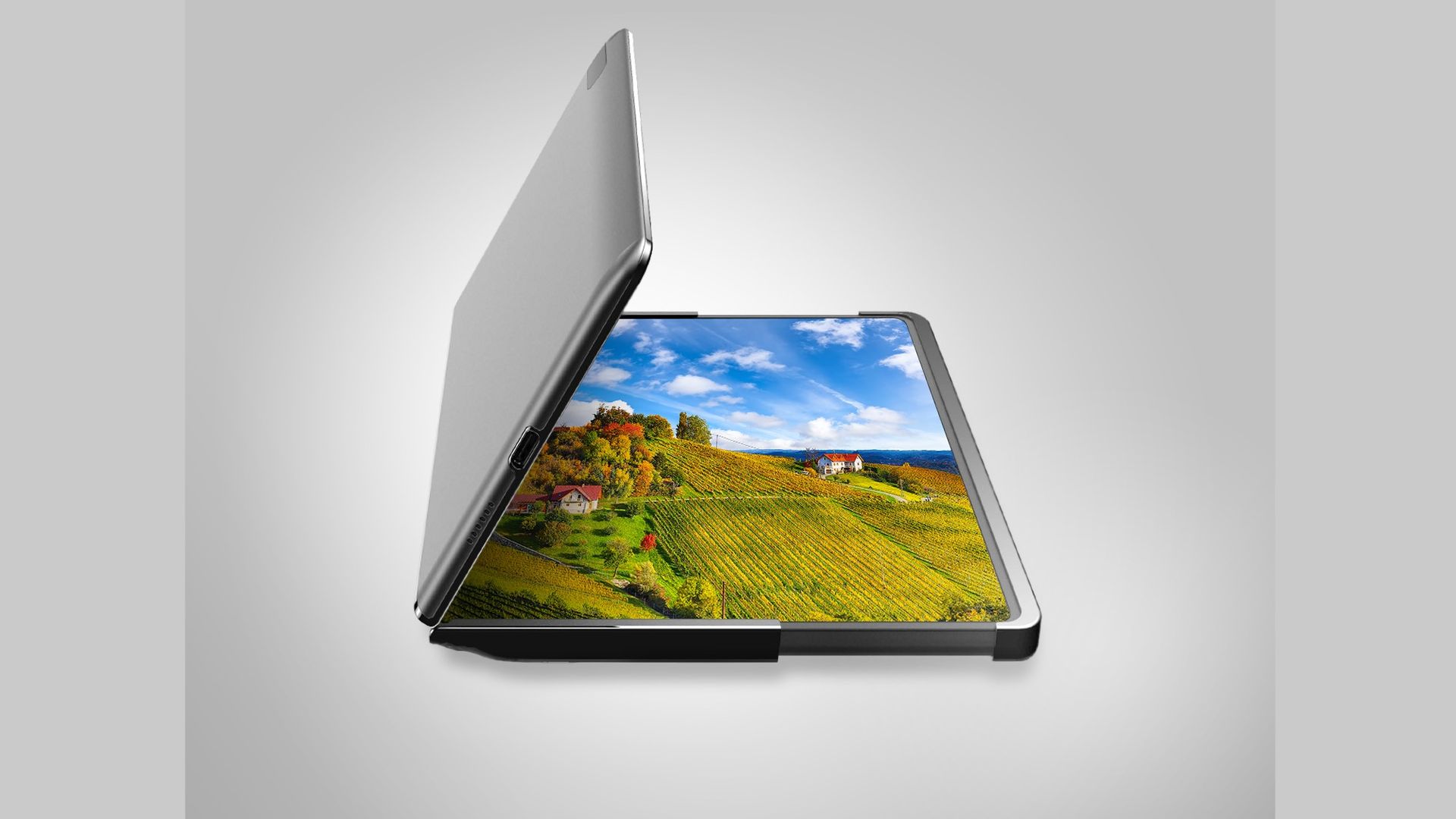 The concept is being showcased in a few different forms: the Flex Hybrid, the Flex Slidable Solo and the Flex Slidable Duet.
The Flex Hybrid combines the foldable and slidable screen into one - it has a foldable display on the left and a slidable screen on the right so once opened you can make use of a 10.5-inch display with an aspect ratio of 4:3 or slide it out into a bigger 12.4-inch screen with a 16:10 screen ratio. That pretty much turns a smartphone-like device into a full-sized slate which could have endless uses for productivity.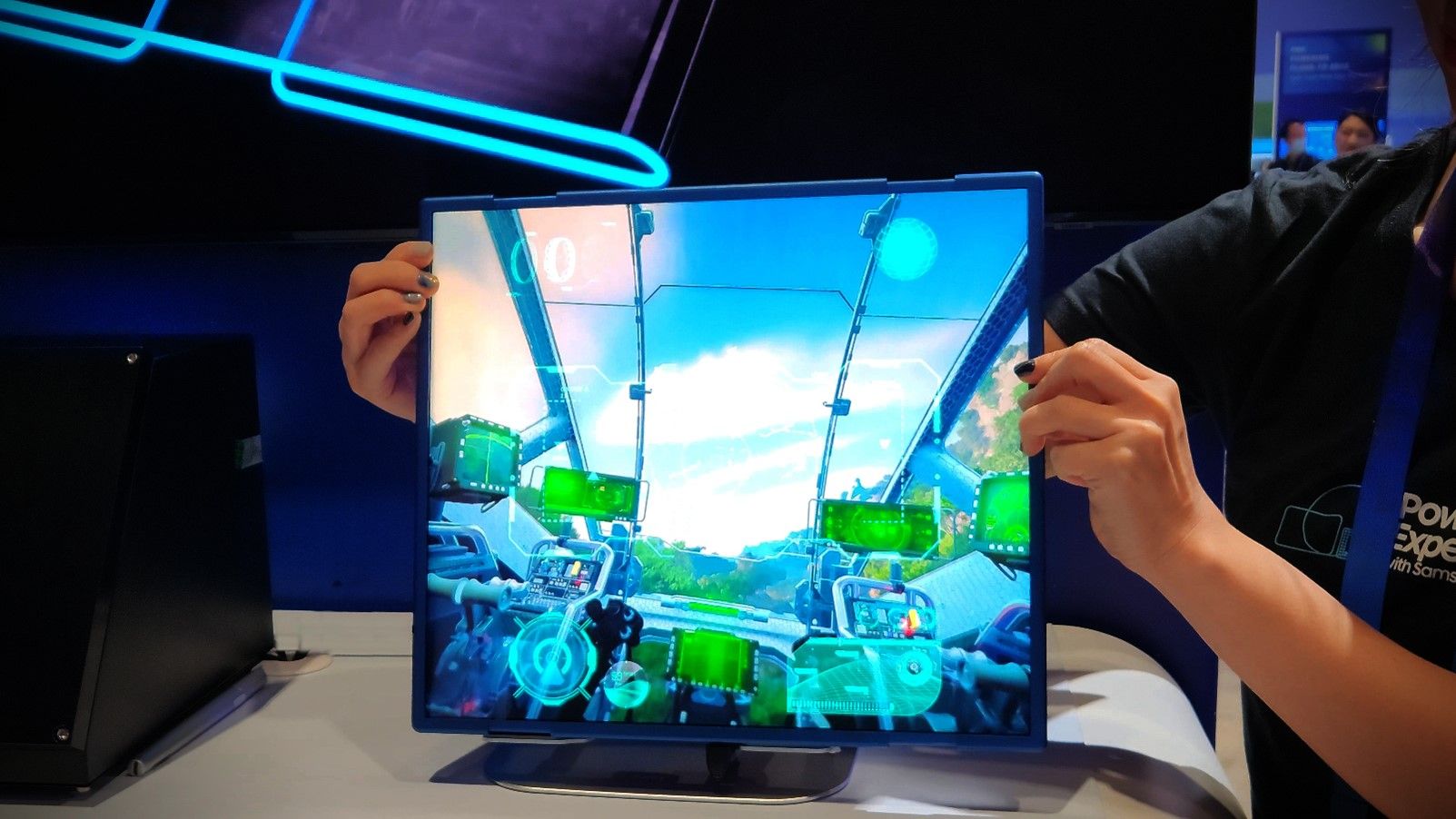 Elsewhere, two bigger 17-inch display concepts have been revealed as well. The Flex Slidable Solo expands the screen outwards in one direction, and the Flex Slidable Duet (pictured above) can extend the display in both directions.
They start at 13 to 14 inches but can be extended to a huge 17.3 inches when you have trickier tasks to undertake simultaneously, or if you're streaming videos or playing video games. From the photos, they look like they're going to be really slim and portable as well.
Could these new takes on the folding screen be the game-changers we've been waiting for? We can totally see them taking foldable screen tech up to the next level and into the world of big-screened tablets, laptops and computer monitors. Watch this space!