Finding a cheap mattress on sale is an easy task nowadays. Practically all major bed-in-a-box brands run sales every week or two, and retailers including Mattress Firm offer a more than modest selection of deals the issue isn't whether or not you'll find sales on a new bed, but if you pick the best mattress for your needs and budget.
Even if you are scoring a great deal on a mattress, finding the best option for you is paramount to a good nights sleep. You could shop through hundreds of choices for what you think may be the best memory foam mattress for you, only to be met with a poor quality mattress that isn't firm enough or doesn't breathe enough.
To make sure you're getting a quality buy both in value and function, the mattress deals you'll find below have all been tried and tested by T3. While we'll provide you with ways to find some of the best mattress sales and deals today, the deals you'll find here are all backed by reviews – including from our own staff.
We've also included some helpful ways to save additional money when shopping for cheap mattresses, along with guides on helping determine the best type of bed for you and your budget.
Best Mattress Deals Today - UK


57% off Summer sale at Emma
Get up to 57% off in the Emma summer sale. For a limited time, you can find the Emma Premium Mattress for as low as £359.55 and other cheap bed bundles.

Best Mattress Deals Today - US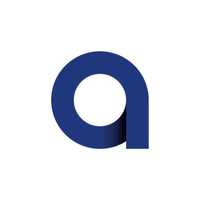 Save $450 off any mattress at Amerisleep
We had a chance to try the Amerisleep AS4 Hybrid and for the price, the mattress performs well as an all-around bed for back and side sleepers. The $450 savings drops starting prices down to just $749 on some mattresses, making it a great cheap mattress deal for some.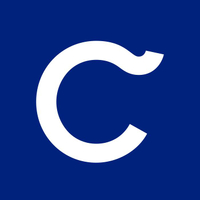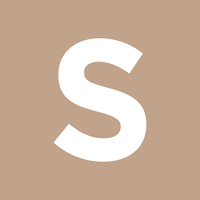 Up to $500 off at Saatva
Offering a great range of premium-feeling hybrid and memory foam mattress, Saatva mattress can drop to cheap prices when a sale is live. The Saatva Classic is a popular option both in price and performance.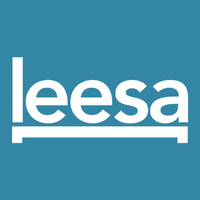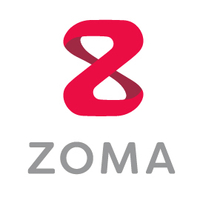 Best Mattress Sales Today
There's always a sale on mattresses happening somewhere, with popular bed-in-a-box brands as well as stores and retailers offering mattress discount codes, deals and sales. While we've only reviewed some of the mattresses in the list below, these are some of the best mattress sales you'll find today.
Mattress Sales Shopping Advice
It's easy to feel overwhelmed by the sheer amount of offers flying around, with all of them claiming to be the best. So it's good to know what to look out for so that you can nab a bargain on a mattress that truly suits your body, sleep and budget.
We'd recommend bookmarking this page and checking back regularly, as we'll be rounding up the latest Black Friday mattress deals as and when they appear. We've been covering them for years and this is what we suggest keeping in mind:
Look for a clear 'before' price and 'sale' price. The deal should state what the discount is and list any free gifts you can get with your purchase. Some of these require promo codes, so don't forget to input any relevant codes at checkout otherwise you may miss out on the free gifts or higher discount.
Buy from brands that offer a risk-free trial of at least 30 nights (we recommend at least 3 weeks of sleeping on it). You will then be able to test the mattress for yourself and get your money back if it's not right for you.
Pick a mattress because it best suits your sleep needs, and not simply because it has the biggest discount. Money off (especially when it comes with free gifts) is great, but getting a good match and paying a little more if needs be for a mattress suited to you is better for your physical health and wellbeing.
Don't be afraid to spend more on a quality mattress, even after a discount. The better the quality, the longer it will last, saving you money in the long run. Also look for deals on mattress toppers and mattress protectors to help your new bed stay fresher for longer.
Where will I find the best cheap mattress sales on Black Friday?
In previous years we have seen offers from all of the major US sleep brands. Most of them run sales all year round (see below), but the crucial thing about Black Friday mattress deals is that they often have the lowest mattress prices too. So while a brand may offer an evergreen 35% off deal each month, if they lower the price of their mattresses for Black Friday, that 35% discount will net you a bigger saving.
The mattress market is super-competitive, so we are already seeing some good sales around right now, Black Friday or not. This is what we saw from some of the leading brands last year…
Black Friday mattress deals - Saatva
Last year, luxury mattress brand Saatva offered pretty much the same deal we'd seen from them in previous Black Friday sales, which was around $200 off mattress purchases. The current sale offers a tiered system of discounts depending on how much you spend. As we explain in our Saatva mattress sales and deals round-up, right now you can save up to $400 on qualifying orders.
Black Friday mattress deals - Purple
Last year, Purple mixed it up for Black Friday with money-off deals as well as free bundles. The discount was bigger on Cyber Monday, with Purple offering a larger discount on its mattress bundles compared to the mattresses alone. We cover this more in our guide to the latest Purple mattress sales and deals.
Black Friday mattress deals - Nectar
We're hoping for some super-savings from Nectar this year that will rival last year's 25% off everything ahead of the Black Friday sales. Meanwhile, last year's Black Friday deal from Nectar included hundreds of dollars worth of freebies too, which is in line with the sale the brand is running right now. Read our round-up of the best Nectar mattress discounts for the latest savings.
How to shop Black Friday mattress deals
Play it smart this Black Friday by knowing what's what when sifting through the sales. We recommend doing the following to make sure you get a good deal:
Check the before-price is genuine. If you're buying from a third party instead of buying direct, check the price on the manufacturer's website to make sure you aren't paying more than what you should be.
Consider buying direct from the brand if the perks are better. Buying from the brand often increases your value for money as you can normally score free bedding and money off. You'll also get a risk-free trial, free delivery, and a warranty. Some brands (not all) also include free returns if the mattress isn't right for you.
Buy with purpose. Try not to become swayed by things you don't need and stay focused on why you are buying the mattress. If, for instance, you are upgrading because you need a firmer mattress, try to find one at a good price, even if it is more expensive than the softer one with the free gifts.