Casper mattress sales, discount codes and deals come around fairly often, and are usually a combination of mattress deals as well as discounts on bedding accessories. This is all to entice you to grab one of their finest bed-in-a-box mattresses, which we'd definitely recommend, as Casper make some of the most balanced, comfortable and supportive mattresses on the market.
With a variety of mattresses to choose from, ranging from the budget-friendly Element mattress to the more premium priced Wave Hybrid, many people think Casper mattresses are out of their budget. Thankfully, these Casper mattress deals can net you a new mattress for cheap (if you play your cards right).
Monthly – sometimes even weekly – Casper kicks off either a new sale or new mattress discount code to sweeten the deal. Some offers can take upwards of $1,000 off select mattresses, giving you the chance to find a Casper mattresses on sale at incredibly cheap prices.
Best Casper mattress deals 2023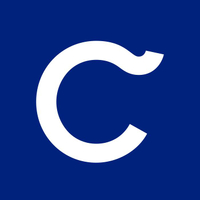 Mattresses: Get up to 20% off mattresses
Casper is a great brand to choose from if you're on a tight budget. Right now, you can save up to 20% on mattresses from Casper, plus an extra 25% off clearance items. We tried the Casper Original and were seriously impressed by the quality for the price.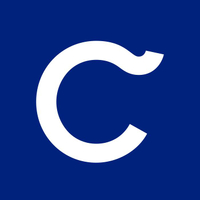 Bundles: Get up to 25% off bundles
To get up to 25% off sleep bundles, all you have to do is use the code BUNDLE at the checkout. Choose from the upgrade, best-selling and comfy bundle (which can save over $500!)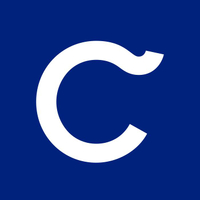 Clearance: Save up to 50% on select bedding
In the Casper clearance, you can get up to 50% off on selected bedding, including layers, sheets, weighted blankets, pillowcases, throws and sleep masks.
You'll also find Casper mattresses on sale at many of your favorite stores, as well as Amazon and the like. Check out the deals below on Casper's latest models, with the best mattress discounts we find each day on the Original, Wave Hybrid, Nova and Element mattresses.
The Original is extremely well-reviewed and designed to offer both excellent support and cooling. The Nova features a plush top layer to relieve pressure and provide sumptuous comfort. Finally, the Wave Hybrid is a thick, luxury mattress that's designed to provide unbeatable support for people who suffer back pain. Finally, if you're on a really tight budget, the Element Mattress is a simplified model for a very wallet-friendly price.
At Amazon, you'll also find something called the Casper Element mattress. This is medium firmness memory foam mattress is a streamlined version of the Original, designed to offer comfort and breathability at a low price. Originally, the Nova and Wave were both also available as foam-only models, and you can still sometimes find these versions via the Casper Amazon store.
Casper offers a generous 100-night free trial. That means if you don't absolutely love your mattress, Casper will pick it up and give you a full refund, which really takes the risk out of any Casper mattress deal you choose to go with. In response to the current situation, you'll also be able to return your mattress outside of this period – you just need to contact Casper during your 100-day trial and register a return request.
Still making a choice? See how this mattress compares to popular competitors:
The Casper Original is the cheapest – and most popular – of Casper's three mattresses. You can choose between a memory foam-only design or a hybrid. Both boast a smart design to provide maximum comfort and support, with three different layers of foam. The springy, breathable, open-cell top layer keeps you cool and gives the mattress some bounce, leaving you feeling perfectly supported and practically weightless; while the layers beneath provide more support, even weight distribution and better spine alignment. In the hybrid version, there's also a layer of resilient springs, for added lift, support, and airflow.
The end result is a mattress that's neither uncomfortably firm nor unpleasantly soft. It helps maintain an optimum sleeping temperature – and should provide you with years of quality sleep.
2. Nova Hybrid – Casper mattress deals
The Nova Hybrid is Casper's mid-range offering, with prices starting from $1095 for a Twin. This design sports a plush top later for an extra luxurious night's sleep. It's engineered to relieve pressure without sacrificing cooling. Elsewhere, there's a layer of perforated premium foam, a zoned layer to provide support where you need it most, and a layer of bouncy springs for extra lift.
3. Wave Hybrid mattress deals
Alternatively, choose the Casper Wave Hybrid mattress. It's Casper's most supportive (and expensive) mattress, made from Casper's signature pressure-relieving foams and an extra layer of high-quality springs for added bounce and luxurious support.
Casper mattress Black Friday deals: A closer look
Casper was one of the first brands to launch its Winter discounts, on 6 Nov 2020. In the run up to Black Friday, there was 30% off bundles, 15% off mattresses and 10% off sleep accessories and gifts (blankets, pillows and pillow cases, for example). Then the day before Black Friday, Nectar knocked an extra bit off its mattresses, taking the discount to 20%. The 'Best-Selling Bundle' was the bundle to actually include a mattress, but you could save up to a massive $600 on that. The main deal ran until the end of Cyber Monday. Over Black Friday 2019 there was a similar deal: you could get 20% off Casper at Amazon.
Although most mattress brands run offers all year round, they'll often save the very best deals for this pre-Christmas savings event. This is certainly true with Casper – this was the lowest price offered from the brand in 2020, by a fair way. The slight caveat to that is Amazon Prime day, when there was up to a whopping 46% off the Casper Element mattress, a discontinued model not stocked on Casper's own store.
How good is a Casper mattress?
It's fair to say that over the past few years, Casper has led a revolution in the way we buy mattresses. No more self-consciously lying on a bunch of beds in a showroom while a salesperson hovers eagerly nearby. Simply order this bed-in-a-box mattress online for significantly less than you'd pay in a shop, and it'll turn up compressed into a surprisingly small box, ready to unpack. If you don't get on with your new Casper mattress, you can simply return it up to 100 days later.
Casper mattresses are made using memory foam, but boast a smart design to provide maximum comfort and support. Every Casper mattress contains four different layers of foam, each one doing a different job. The springy, breathable, open-cell top layer keeps you cool and gives the mattress some bounce, leaving you feeling perfectly supported and practically weightless; while the layers beneath provide more support, even weight distribution and better spine alignment.
The end result is a mattress that's neither uncomfortably firm nor unpleasantly soft. It helps maintain an optimum sleeping temperature – and should provide you with years of quality sleep. Be aware, though, that once you unpack it, your Caspar mattress will take a while to decompress – up to 10 hours, so think ahead if you're planning on settling down for a good night's sleep the first day you have it.
Casper mattress price: how much do they cost?
It's a fact of life that mattresses don't come cheap. Do a bit of research, though, and you'll find that Casper mattresses are priced pretty reasonably compared with other brands. The most popular – The Casper Original mattress – starts at $595 for an all-foam Twin at full RRP (the Original Hybrid starts at $695). Prices go up to $1495 for a Hybrid Cal King. And if it's all still a bit too rich for you then bear in mind that you can almost always find some kind of discount on these Casper mattress prices.
Casper discount codes, deals and promos: When's the best time to bag a bargain?
If you were to head to the Casper site and simply order a mattress at list price, you'd be getting a pretty good deal: it's a very good mattress and the ticket price is pretty competitive. But it's almost criminally easy to find yourself a Casper mattress coupon, discount code or promo that'll knock a healthy chunk off the asking price.
The best of the year to bag a brilliant Casper mattress discount is Black Friday, but you'll find great deals all year round – so if you need a new mattress now, there's no need to wait. We see good offers at Christmas and in the January sales; in March, when retailers look to sell off older stock; on Amazon Prime Day (usually in July); and in the summer sales too. You'll find regular sales that knock around 15% off the sticker price.
More Casper products for a better night's sleep
Casper doesn't just make award-winning mattresses. The company also has a range of products to help boost the quality of your sleep, from soft but supportive pillows through to duvets, sheets, bed frames and more. You'll often find deals on these too.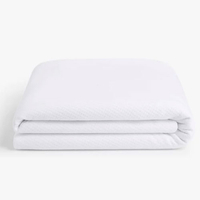 Casper mattress protector | From $85 at Casper
Once you've invested in a Casper mattress you'll want to keep it in pristine condition, and Casper has just the thing for that in the form of its own mattress protector. Made of the same material you'll find in serious outdoor gear, it'll protect your mattress from dirt and spills, and it's fully breathable. Everything-proof your mattress from $85 at Casper. It's one of the best mattress protectors we've seen.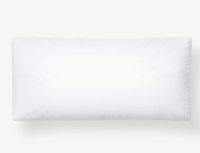 Casper Pillow | Original, foam or down, from $65
When you're getting all this support from your Casper mattress, why ruin things with a nasty old pillow? There's three Casper pillows to choose from, depending on your needs. Go for traditional down, or go for the Original, which is filled with a supportive down-alternative. Finally, there's a foam pillow that'll contour around your head and neck. See how these compare to the best pillows around.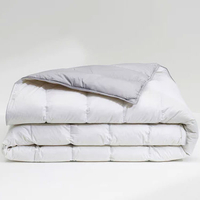 Casper duvet | Down, down-alt or humidity-fighting, from $179
Casper has a clever, humidity-fighting duvet that combines luxurious comfort with an innovative, moisture-wicking layer. If you don't need that, go for the original Casper Duvet, with ethically sourced down filling and a 100% cotton shell, or the Alt-down duvet, which uses breathable, durable fibre made from sustainably sourced wood pulp. Check out our best duvet ranking for alternatives.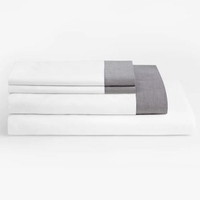 Casper sheets | From $75 at Casper
Treat your Casper mattress (and yourself) to Casper's own sheet, duvet covers and pillowcases are made from extra-long staple cotton, which is stronger and softer than the usual cotton thread, so they won't pill or wear thin, and Casper says that they'll get softer with every wash. They come in a lightweight percale weave that breathes better than the average cotton, and they come in white or white and slate.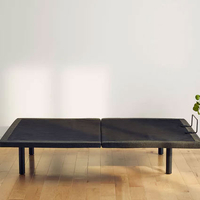 Casper Adjustable Bed Frame | From $945 at Casper
For picky sleepers who aren't happy with lying flat all the time, the Casper Adjustable Base is just the thing for getting your bed in exactly the shape you want. Its remote control enables you to raise your head or feet to exactly the level you need, which also makes it perfect for lazy days in bed watching TV.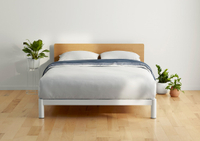 Casper Platform Bed | From $895 at Casper
If you're set on a Casper mattress, you should check that your existing bed frame can support it properly; slatted build might not be up to the job as it really needs a flat surface. So why not get rid of your old bed and replace it with Casper's own? It's designed to give optimal support for your mattress, and it's available in white or slate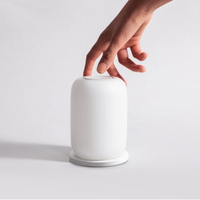 Casper Glow Light | From $229 at Casper
Switching the light off at night can confuse your brain and make it hard to get to sleep. Casper's Glow Light helps you nod off by dimming gradually at bedtime, it's portable so you can take it with you if you need to get up in the night, and it'll gently wake you up in the morning with soft light.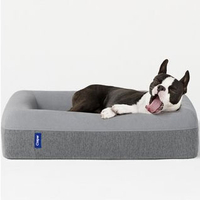 Casper Dog Bed | From $125 at Casper
Why should humans have all the fun? Now your four-legged friend can get in on the action with its own Casper dog bed. It's made out of the same memory foam as Casper's mattresses, it has thick raised edges so your pup will feel secure, and has an incredibly durable cover that'll resist the attentions of the most destructive pooch.