Hoping to find Leesa discount codes or mattress deals? In this post, you'll find a complete guide to all savings on Leesa mattresses, including the latest offers on some of their best mattresses available.
Leesa mattress offers a range of budget-friendly and premium comfort mattresses, with a mixture of memory foam and hybrid styles. From the multilayer foam design of the Leesa Original mattress, to the hybrid foam plus dual spring Legend mattress, Leesa offers a range of mattresses to suit any sleep style.
The price point for Leesa mattresses is fair as well, on par with comparable bed-in-a-box brands. An already fair price point gets even better, though, once the deals start dropping. Thankfully, Leesa keeps mattress discounts and promo codes running regularly, so saving money and getting a Leesa mattress on sale is easier than ever.
First time hearing about the Leesa mattress? Head over to our Leesa Original mattress review to see what this amazing bed has to offer.
Best Leesa deals 2023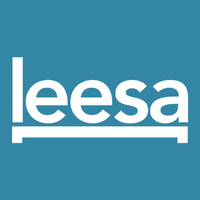 Leesa runs regularly savings events plus offers promotional and discount codes throughout the month. Offers vary from free pillows and bedding accessories to savings on mattresses.
Check back often to see the latest deals on Leesa mattresses, as well as the latest mattress discount codes and other promotional offers.
Leesa mattress price: How much is a Leesa mattress?
The budget and mid-range Leesa mattresses are priced competitively, generally coming in cheaper than their bed-in-a-box rivals. However, the flagship Leesa Legend mattress is comparatively expensive.
At full price in the US, the cheapest Leesa mattress – the Studio by Leesa – costs $599 for a twin, $649 for a twin XL, $699 for a full, $799 for a queen, and $999 for a king and a cal king.
The ever-popular Leesa Original costs $499 for a twin, $599 for a twin XL, $899 for a full, $999 for a queen, and $1,199 for a king and a cal king.
The mid-range Leesa Hybrid costs $1,009 for a twin, $1,199 for a twin XL, $1,499 for a full, $1,799 for a queen, and $1,999 for a king and a cal king.
At the top of the range, the Leesa Legend mattress costs $1,999 for a twin XL, $2,299 for a full, $2,499 for a queen, and $2,999 for a king and a cal king.
More Leesa mattress sales: US
Prefer to shop Leesa mattress discounts yourself? Here are some places where you can buy the excellent Leesa mattress...
Leesa Black Friday mattress deals 2020: what we saw
The 2020 Leesa mattress Black Friday deal brought with it price drops across the full range. The biggest discount was on the top-end Leesa Legend (up to $500), followed by the mid-range Leesa Hybrid (up to $350). The cheapest option, the Leesa Original, got discount of up to $200. You also got free pillows thrown in.
In 2019, the Leesa mattress Black Friday sale cut up to $350 from the price of its mattresses (the discount became bigger as you moved up the range) – which was a big increase on 2018. Then, we saw the price of the mattress cut by $160, with a free pillow worth $75 added to your order.
In the run up to Black Friday 2020, Leesa matched the discounts on offer for Black Friday 2019, with an even bigger price drop on the Leesa Legend (new in 2020) and two pillows thrown in for free.
Should you wait for a Black Friday Leesa mattress deal?
Of course not. If you need a new mattress now, there are plenty of fantastic Leesa mattress discounts all year round. Highlights include the Boxing Day and January sales, February and March (the latter being national sleep month), Amazon Prime Day and the summer sales. But even between those dates it's usually possible to find an excellent Leesa mattress discount code, promo or deal – the best ones will be on this page.