Looking for the best Simba deals? This guide is dedicated to bringing you the cheapest Simba mattress sales and offers, whenever and wherever you decide to shop. Right now on the Simba website, there's up to 60% off mattresses at Simba (opens in new tab), saving shoppers serious money on a new bed set-up.
All four mattresses in the core range are included in the current Simba sale. So that's the fantastic Simba Hybrid Pro, which is our #1 best UK mattress right now, the range-topping Simba Hybrid Luxe, which is pricey but possibly worth it, the multi award-winning Simba Hybrid and the wallet-friendly Simba Hybrid Essential (opens in new tab).
Simba has also added another new mattress to its range, and it's even cheaper than the Essential. The Simba Premium Foam is the only non-hybrid in the range (i.e. there's no springs here). If you're shopping in the Simba Amazon store (opens in new tab) Amazon, there are more budget-friendly foam-only Simbas in the range too.
Best Simba mattress deals 2022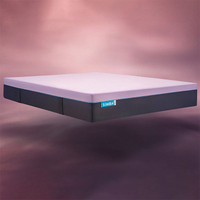 (opens in new tab)
Simba Hybrid Pro deal | 60% off at Simba (opens in new tab) or
check prices at Amazon (opens in new tab)
In the middle of Simba's range is the supremely comfy Hybrid Pro. This seven-layer mattress includes up to 5,000 titanium Aerocoil springs, a luxurious natural wool top layer for temperature regulation, and a dreamily soft thick knitted cover. We gave it 5* in our Simba Hybrid Pro review (opens in new tab).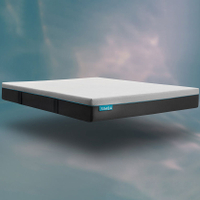 (opens in new tab)
Simba Hybrid Essential deal | 60% off at Simba (opens in new tab) or check prices at Amazon (opens in new tab)
Launched in early 2022, the Hybrid Essential uses many of the same materials you'll find in Simba's pricier offerings, including Aerocoil microsprings and cooling Simbatex foam, but with a pared-back design for a bargain price. See our Simba Hybrid Essential review (opens in new tab) for more.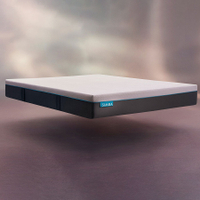 (opens in new tab)
Simba Hybrid Original deal | 60% off at Simba (opens in new tab) or check prices at Amazon (opens in new tab)
The original and still a favourite, the Simba Hybrid features five layers. Despite having the lowest RRP of the range, it still delivers delivers a comfortable, supportive and not-too-hot night's sleep, according to our four-star Simba Hybrid Original review (opens in new tab).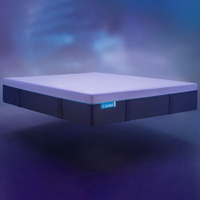 (opens in new tab)
Simba Hybrid Luxe deal | 60% off at Simba (opens in new tab)
Sitting right at the top of Simba's range is the outstanding Hybrid Luxe. This mega-mattress has 10 layers giving you all the comfort and support you need, and a correspondingly high price tag. You also get a free mattress protector thrown in. Head to our Simba Hybrid Luxe review (opens in new tab) to find out more.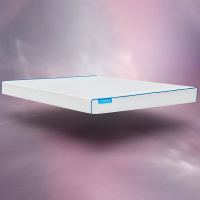 (opens in new tab)
Simba Premium Foam mattress | 60% off at Simba (opens in new tab) or check prices at Amazon (opens in new tab)
A new addition to the Simba line-up. the Premium Foam is the only one in the range not to have springs. Instead you have two layers of foam – a comfortable, cooling upper layer and zoned foam base for support. A knitted cover sits on top. This is by far the cheapest mattress you can buy at Simba.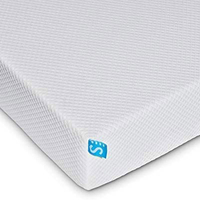 (opens in new tab)
Simba Comfort mattress | browse the best prices at Amazon (opens in new tab)
Only available at Amazon, the Simba Comfort is a foam-only mattress with a bargain price tag. We haven't had a chance to test this one out, but it's designed to regulate temperature like its pricier siblings, and the base is zoned for custom support where you need it.
While you're upgrading your sleep setup, you should be aware that Simba also makes some excellent accessories, including the Simba Hybrid duvet. If you're not sold on a Simba yet, see what other brands are doing in our roundup of the best cheap mattress deals.
Nervous about buying a mattress online? You don't need to be – all Simba mattresses come with a 100-night trial. That means you can properly test them from the comfort of your own home. If for any reason you don't absolutely love your mattress in that time, Simba will pick it up and give you a full refund.
Which Simba mattress should I buy?
Before you take advantage of your Simba discount code or deal, you'll need to choose which mattress is right for you. There are three models to choose from: the Hybrid, the Hybrid Pro and the Hybrid Luxe (the cheaper Hybrid Essential is no longer available).
The Original is the cheapest and softest of the range. The Luxe is the priciest and most advanced, and perhaps the firmest (around 8 out of 10 on the firmness scale). The Pro is our favourite – it adds an extra top comfort layer compared to the Original, doubles the number of springs, and has an additional temperature-regulating wool comfort layer. See how the original mattress compares to competitors in our Otty Hybrid vs Simba Hybrid head-to-head.
Best-selling: Simba Hybrid Original - 25cm deep, 5 layers, up to 2,500 pocket springs
Our favourite: Simba Hybrid Pro - 28cm deep, 7 layers, up to 5,000 pocket springs
Most advanced: Simba Hybrid Luxe – 31cm deep, 10 layers, up to 6,000 springs
Budget-friendly option: Simba Hybrid Essential –20cm deep, 4 layers, up to 1,500 springs
How good are Simba mattresses? What's the deal?
Simba Hybrid mattresses combine springs and foam to award-winning effect. Designed to support all body types and sleeping positions, a layer of patented conical pocket springs pivot in their pockets to adapt to your body shape while you sleep, giving you full body support. Meanwhile, Simba's precision-engineered foam moulds to you as the warmth from your body softens it; a 'Simbatex' cooling layer regulates your temperature; and a removable, machine-washable, hypoallergenic 'breathe in, breathe out' cover keeps allergies at bay. All this sits on top of a foam foundation that provides seven zones of support.
Both are bed-in-a-box (opens in new tab) mattresses, which means you buy them online and they're delivered to your door in a conveniently sized box. Simba describes the range as the most advanced in the world, and the team are so confident you'll love them, they offer a 100-day no-quibble trial: if you don't love the mattress, just return it within that period for a refund.
Oh, and Simba also does bedding, too…
As you'll have gathered, Simba makes splendid duvets, pillows, sheets and mattress protectors, too. The Hybrid Duvet features a triple-layered design: a middle layer of 'Aerelle' material is sandwiched between a layer of temperature-regulating 'Stratos' and one of breathable cotton. The Aerelle is the real star: it's 100% recycled, and designed to draw heat away from the body, to keep you at the perfect temperature all night. Sizes range from single to super king.
The plump and tempting Simba pillow is also topped with cooling/warming miracle fabric Outlast. You can even add more of Simba's nano-tube filling if you want a plumper pillow, or remove it if you want it narrower. It's one of the best pillows around.
We'd always recommend throwing a mattress protector into the basket with any mattress purchase. These will guard against dirt and moisture, and keep your mattress fresh and clean for much longer. Simba's protector is made from super-soft, plant-derived Tencel fabric.
The new star of the show is the Orbit weighted blanket, filled with nano-beads to deliver a soothing, even pressure. These are becoming incredibly popular thanks to their ability to de-stress and even alleviate insomnia. Explore alternatives in our best weighted blanket guide.
Want to transform even the most tired mattress? You could add the Simba mattress topper. Unlike many toppers, this isn't just a padded layer; it's like a mini-mattress in itself. It includes a breathable sleep surface, 2,500 pocket springs, a cooling comfort layer, and a dense base.
Simba mattress Black Friday deals: what you need to know
The Simba Black Friday 2021 sale launched on 14 November ran until midnight on 29 November (that's Cyber Monday). It knocked 45% off everything, including the full mattress range, making it the best Simba discount of 2021.
The pricing for the Simba Hybrid original for Black Friday 2021 was as follows: Single £356.95 (RRP £649), Double £483.45 (RRP £879), King £549.45 (RRP £999). It also beat 2020's Simba Black Friday sale, where there was 35% off all mattresses.
Deals of 30-35% off have been a regular occurrence in 2021, but anything above that is much rarer. In the run-up to Black Friday, Simba ramped things up by offering 40% off in October, and 41% off in early November, before unleashing its full Black Friday sale half-way through the month.
Does Simba do Amazon Prime Day deals?
Yes indeed it does. Simba's Amazon range (opens in new tab) includes the mattresses you'll find at Simba directly, but also some cheaper alternatives, including a more basic Simba Hybrid Essential, and a selection of memory foam-only mattresses.
In the 2022 sale, there were decent price drops across most of the range. The original Hybrid got 45% off all sizes (Double £549.45), while the Essential in Single and Double sizes got up to 45% off (Double £455.95). The Hybrid Luxe was only 35% off at Amazon (Double £1,264.45). If you went to Simba direct, there was a blanket 40% off all these models, so in some cases you were better off shopping at Amazon, which is a bit unusual. Of the foam models, the Simba Premium Foam mattress got a 35% discount (matched at Simba), as did the Simba Comfort (not sold by the brand direct).
The biggest discounts for 2021, by percentage, were on the models that are outside of the core range. Amazon knocked a blanket 40% off its memory foam only models, as well as the Essential Hybrid.
Where things got more interesting is with the core range – there was 37% off the Hybrid Pro – the biggest discount we have seen on that model anywhere, beating 2020's Black Friday deal of 35% off. There was also 37% off the Simba Hybrid Original, which matches the best price we've seen on that model. The Hybrid Luxe got 35% off, but only the King and Super King sizes, which wasn't especially notable and matched what you could get if you bought from Simba direct.
In 2020, APD was a little unusual, as it was pushed right back to October. Nevertheless, we saw an excellent Simba discount, with the Simba Hybrid Essential dropping to almost half price (49% off). In 2019, the Simba Hybrid mattress received a 35% discount for 24 hours over Amazon Prime Day.
When else can I grab a Simba mattress deal?
Good question. We tend to see decent discounts in the run up to Christmas and we expect to see some very good Simba mattress deals in the January sales in early 2020 too.
There are also sometimes good price cuts in March, which is when retailers often look to clear older stock. And we saw some additional discounts during the summer sales too. In short: there's usually a saving to be made somewhere...
Simba mattress discount codes and deals you missed
To give you a better picture of the kind of deals you can expect at Simba, and how frequently they crop up, here are some you missed:
Expired Simba deals...
August Bank Holiday 2022: Up to 55% off everything at Simba, 40% off mattresses & 70% off refurbished Simba products
Prime Day 2022: 40% off everything at Simba, up to 45% off the Hybrid and Essential at Amazon for Prime subscribers
June 2022: 40% off all models for new customers
Late March 2022: 40% off Hybrid and Essential, 35% off Pro, 25% off Luxe (Double Simba Hybrid: £599.50)
Early March 2022: 40% off Hybrid and Essential, 30% off Pro, 25% off Luxe (Double Simba Hybrid: £599.40)
February 2022: 36% off for new customers, (Double Simba Hybrid: £588.16)
Late Jan 2022: 41% orders over £300, new customers only (Double Simba Hybrid: £551.40)
Early Jan 2022: 45% off orders over £300
Boxing Day sale 2021: 45% off the full Simba range, min spend £300
Black Friday / Cyber Monday 2021: 45% off everything at Simba
November 2021: 41% off mattresses at Simba, £300 minimum spend
October 2021: 40% off mattresses at Simba, orders over £350
September 2021: 30% off with T3 code SIMBA30SEPTEMBER
Late August 2021: 35% off orders over £300
August 2021: 30% off any mattress with SimbaSummer30 discount code
July 2021: 35% off any mattress at SimbaSleep.com (orders over £300)
July 2021: 30% off any mattress with code SIMBAFUTUREMVC30 at SimbaSleep.com
June 2021: 35% off orders over £300 at SimbaSleep.com
Amazon Prime Day 2021 (June 21-22): 37% off the Hybrid Pro and Simba Hybrid Original at Amazon for Prime subscribers, as well as 40% off the memory foam only models and Essential Hybrid
June 2021: knock 30% off mattresses with code SIMBAFUTURE30
May late Bank Hol 2021: 35% off everything when you spend £300 or more
April 2021: 30% off orders over £300 at Simba
March 2021: 35% off at Amazon or 26% off at Simba
February 2021: 30% off at Simba.com
January 2021: 35% orders over £200
Simba Black Friday and Cyber Monday 2020: 35% off all mattresses
Oct-Nov 2020: 30% off at Simba.com
Prime Day 2020: Simba Hybrid Essential 49% off at Amazon
More of today's best Simba mattress deals and sales