Looking for the best Simba deals in 2023? This guide is dedicated to bringing you the cheapest Simba mattress offers, whenever and wherever you decide to shop. Right now on the Simba website, there's up to 55% off mattresses at Simba in the Sleep Tech event, saving shoppers serious money on a new bed set-up.
All four mattresses in the core range are included in the current Simba sale. So that's the fantastic Simba Hybrid Pro, which is our #1 best UK mattress right now, the range-topping Simba Hybrid Luxe, which is pricey but possibly worth it, the multi award-winning Simba Hybrid and the wallet-friendly Simba Hybrid Essential.
Simba has also added another new mattress to its range, and it's even cheaper than the Essential. The Simba Premium Foam is the only non-hybrid in the range (i.e. there's no springs here). If you're shopping in the Simba Amazon store Amazon, there are more budget-friendly foam-only Simba mattresses in the range too.
Best Simba mattress deals 2023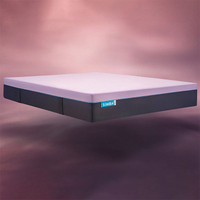 Simba Hybrid Pro: up to 55% off at Simba or
check prices at Amazon
In the middle of Simba's range is the supremely comfy Hybrid Pro. This seven-layer mattress includes up to 5,000 titanium Aerocoil springs, a luxurious natural wool top layer for temperature regulation, and a dreamily soft thick knitted cover. We gave it 5* in our Simba Hybrid Pro review.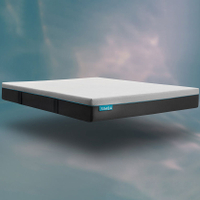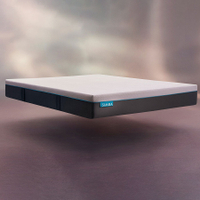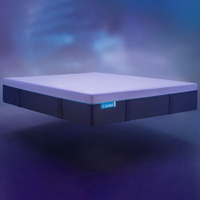 Simba Hybrid Luxe: up to 55% off at Simba
Sitting right at the top of Simba's range is the outstanding Hybrid Luxe. This mega-mattress has 10 layers giving you all the comfort and support you need, and a correspondingly high price tag. You also get a free mattress protector thrown in. Head to our Simba Hybrid Luxe review to find out more.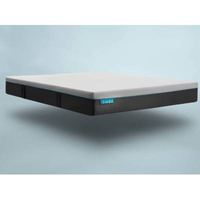 Simbatex Foam mattress: up to 55% off at Simba
A newer addition to the Simba family, the Simbatex foam mattress is firm, comfortable and supportive. It's a pretty affordable mattress and thanks to this up to 55% off discount, it definitely won't break the bank. We gave it 5 stars in our Simbatex Foam review.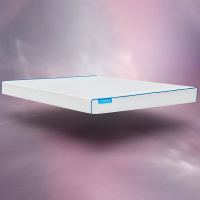 Simba Premium Foam: up to 55% off at Simba or check prices at Amazon
A new addition to the Simba line-up, the Premium Foam is the only one in the range not to have springs. Instead you have two layers of foam – a comfortable, cooling upper layer and zoned foam base for support. A knitted cover sits on top. This is by far the cheapest mattress you can buy at Simba.
While you're upgrading your sleep setup, you should be aware that Simba also makes some excellent accessories, including the Simba Hybrid duvet. If you're not sold on a Simba yet, see what other brands are doing in our roundup of the best cheap mattress deals.
Nervous about buying a mattress online? You don't need to be – all Simba mattresses come with a 100-night trial. That means you can properly test them from the comfort of your own home. If for any reason you don't absolutely love your mattress in that time, Simba will pick it up and give you a full refund.
How to choose a Simba mattress
Before you take advantage of your Simba discount code or deal, you'll need to choose which mattress is right for you. There are three models to choose from: the Hybrid, the Hybrid Pro and the Hybrid Luxe (the cheaper Hybrid Essential is no longer available).
The Original is the cheapest and softest of the range. The Luxe is the priciest and most advanced, and perhaps the firmest (around 8 out of 10 on the firmness scale). The Pro is our favourite – it adds an extra top comfort layer compared to the Original, doubles the number of springs, and has an additional temperature-regulating wool comfort layer. See how the original mattress compares to competitors in our Otty Hybrid vs Simba Hybrid head-to-head.
How good are Simba mattresses?
Simba Hybrid mattresses combine springs and foam to award-winning effect. Designed to support all body types and sleeping positions, a layer of patented conical pocket springs pivot in their pockets to adapt to your body shape while you sleep, giving you full body support. Meanwhile, Simba's precision-engineered foam moulds to you as the warmth from your body softens it; a 'Simbatex' cooling layer regulates your temperature; and a removable, machine-washable, hypoallergenic 'breathe in, breathe out' cover keeps allergies at bay. All this sits on top of a foam foundation that provides seven zones of support.
Both are bed-in-a-box mattresses, which means you buy them online and they're delivered to your door in a conveniently sized box. Simba describes the range as the most advanced in the world, and the team are so confident you'll love them, they offer a 100-day no-quibble trial: if you don't love the mattress, just return it within that period for a refund.
If you're interested in our reviews and how we decided what Simba mattress gets 5 stars, here's how we test at T3.
What are Simba bedding options like?
As you'll have gathered, Simba makes splendid duvets, pillows, sheets and mattress protectors, too. There are plenty of options to be found, most of which sit in our guides for the best pillow, the best duvet, the best mattress protector, the best mattress topper and the best sheets.