Amazon Prime Big Deal Days is officially over for 2023. Though there are still plenty of deals still available to tide you over until Black Friday sales commence in November.
Prime Big Deal Days – or Prime Day 2 – ran from Tuesday, October 10 through Wednesday, October 11, 2023, and saw a return to the kind of discounts that we saw back in July and as big as those during Black Friday.
The deals are exclusive to Prime members and the number of bargains on offer run into the many hundreds, all across multiple categories, including tech, home, lifestyle, and fitness.
While most of the deals are now over, some still remain and we've picked out some of the best offers below. Plus, if you're looking to buy now, you can get more money off your purchases using these Amazon discount codes.
Amazon Prime Deals - last remaining
These are some of the best that we've found so far but if you want to see more, check out the Amazon Today's Deals page.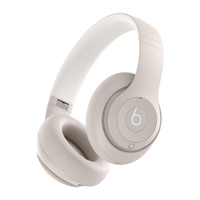 Beats Studio Pro: was $349.99, now $179.99 at Amazon
There is very little to criticise about the Beats Studio Pro. These headphones are built to perfection and have impressive audio quality. The folding design makes them incredibly portable, and the battery life is pretty good for cans with active noise cancellation. Now half price at Amazon – a killer deal!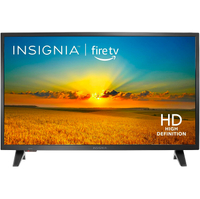 NSIGNIA 32-inch 720p TV: now $89.99 at Amazon (was $149.99)
Save 40% – This is incredibly cheap for a 32-inch TV. Need a screen for your kitchen or kids room? This is ideal.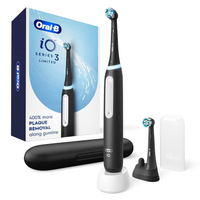 Oral-B iO Series 3 electric toothbrush: now $59.99 at Amazon (was $99.99)
Save 40% – Need a new electric toothbrush? This great-looking Oral-B model has a visible pressure sensor so you don't hurt your gums and comes with two heads and a travel case.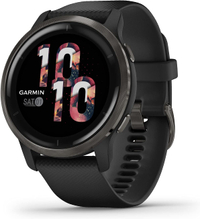 Garmin Venu 2: was $399.99, now $261.55 at Amazon
Save 31% on this stunning fitness smartwatch with up to 11 days of battery life, preloaded workouts, such as yoga, strength and Pilates, and memory to store songs from Spotify and Deezer offline.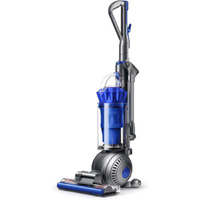 Dyson Ball Animal 2 Total Clean Upright Vacuum Cleaner: was $599.99, now $399.99 at Amazon
Now under $400, the Dyson Ball Animal 2 is 37% off in the Prime Day 2 sale. This upright corded vacuum uses ball technology to manoeuver around the house and navigate tight corners and tricky obstacles. The Dyson Ball Animal 2 comes with plenty of accessories, including combination, mattress, reach-under, stairs, hard floor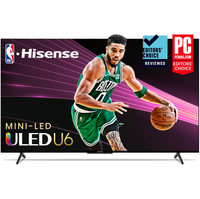 Hisense U6 55-inch 4K TV: now $398 at Amazon (was $579.99)
Save 31% – This well specced TV features a Mini-LED display, with Dolby Vision IQ and Dolby Atmos support. There's a variable refresh rate (VRR) of up to 60Hz too.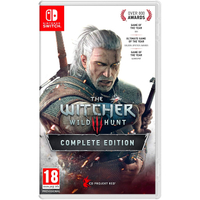 Witcher 3 Wild Hunt Complete Edition: was $59.99, now $40.88 at Amazon
Probably my favourite game which I've played through on the PlayStation 3. Yes, that long ago! Despite its age, the third Witcher title is still a stunning story. And in its Complete Edition you get all the add-ons, plus the ability to play it mobile while on the go thanks to the Switch's portable format.
Amazon Prime Day FAQ
When is Amazon Prime Day 2?
Prime Day 2 is being called Prime Big Deal Days in 2023. This will run from midnight PT (3am ET) on Tuesday, October 10, through Wednesday, October 11. This sale will be another chance for Prime members to get cheap early deals before Black Friday.
When is Amazon Prime Day 2024?
The date for the 2024 Prime Day is yet to be announced but based on previous years we have a very good idea when it might fall. Amazon Prime Day 2023 ran across July 11th and 12th, so there's a fair chance that the next event will run from Tuesday, July 9 to Wednesday, July 10, 2024. The event kicks off at a minute past midnight on the Tuesday and ends at midnight on the Wednesday.
When does Prime Day finish?
Amazon Prime Day ends at 11:59pm PST on Wednesday, July 12, 2023. Or 2:59 am EST on 7/13.
What is Amazon Prime Day?
Amazon Prime Day is the second largest sales day of the year (next to Black Friday), and is a two-day sale that offers one of the largest selections of discounted products and deals all year. While Prime Day has become somewhat of a "Black Friday" type savings event, it's a sale that is limited to just Amazon.
Last year, however, there were reportedly over two million individual products on sale and we expect the same this time, too.
Is Prime free on Prime Day?
If you have not had an Amazon Prime account before then, yes, you can get a free Prime trial for Prime Day (or for any other day). Amazon offers all customers a free 30-day trial of Prime, while students get a massively generous six-month free Prime trial. You can cancel at any time during the trial and you won't be charged a thing.
If you decide to pay for Prime once your trial ends, that'll cost you $139 a year. Student Prime accounts cost just $7.49 a month.
If you live in a household where someone else has a Prime account then you can form an Amazon Household and share some of their Prime benefits at no cost to yourself – including unlimited one-day delivery plus same-day delivery in eligible areas, and access to those all-important Prime Day deals. It also provided a 30-minute early access to Lightning Deals with Prime Early Access.
Here's how to get a free Prime account and how to set up an Amazon Household.
How much does Amazon Prime cost?
Amazon Prime went through a price hike last year but has stabilised since. Here are the current prices for full membership.
Yearly: $139
Monthly: $14.99
How to find the best Prime Day deals
Shopping Amazon Prime Day can be an exhausting and overwhelming experience if you aren't prepared for what's ahead. While Prime Day is some of the most fun deal hunters will have all year, it can easily go bad if you aren't sure what of to look for – or how to look for it. Here are some helpful suggestions to shopping Amazon Prime Day and tips on how to save the most money this year.
Don't just shop at Amazon: This may be a weird one to hear, considering this is Amazon Prime Day we're talking about, but hear us out. Since Prime Day has gotten so dang popular over the years, many retailers out there are trying to get in on the action by running their own Prime Day-like sales alongside Amazon. If you've got a favorite store you like to shop at, don't be afraid to shop there as well. You'll be surprised what kind of discounts you can find.
Trust your gut on reviews: Here's the thing with Amazon's review system, it's not very good at filtering out useless and unhelpful feedback. If you head to almost any major product released in the past year, you'll see one star reviews with one sentence clearly expressing dissatisfaction and nothing else. You may even find "fake reviews" to help deter you from a good product or even steer you towards buying a bad product. If it's something you truly want and it's on sale, reviews may help but at the end of the day it's your money!
Compare prices: This applies to everything. Clothing, electronics, you name it. If it's on sale during Prime Day, chances are every seller who has it is dropping their prices. What you may not know, however, is that it may be cheaper in some cases to check out alternative sellers. Don't be afraid to click that "see other buying options" button from time to time.
Are Prime Day deals worth it?
The question of "are Prime Day deals worth it?" gets asked quite a lot around this time, and quite frankly there's a yes and a no answer to this one. Depending on what exactly you're hoping to buy, Prime Day could be the perfect chance to get the best discount while it may be more beneficial to wait until Father's Day sales, Labor Day sales or even Black Friday / Cyber Monday sales.
That said, Prime Day deals are definitely worth if when it comes to electronics, smart tech and of course Prime services. Most Prime services, including Prime Video and Amazon Music Unlimited get some pretty sweet offers for newcomers and Prime members alike.
Are Amazon Prime Day deals real?
This is a question that gets asked a lot and not just on Amazon Prime Day, but Black Friday, too. And there are two answers – but both center on what you consider a 'deal' to be.
The first is that, yes, you do get products discounted on Amazon Prime Day, and sometimes they are discounted down to prices that they have never been at before. That in many people's eyes is a deal.
The thing is, though, as proved by numerous studies such as this 2022 report by Semrush, a lot of deals offered up during sales events such as Amazon Prime Day and Black Friday don't actually offer that good a discount.
The practice of artificially spiking prices on items in the weeks or months running up to a sales event, only so that they can then offer what looks like a large discount percentage, is rife within the industry, and what goes from being a jaw-dropping deal ends up, in reality, being just a small to modest price cut.
Of course, if you've wanted that product then you've still got it, and got it for marginally cheaper than it has been available for before, so in that sense, you could say you've still got a deal.
Another thing to factor into if a product is a 'deal' or not is where the product is in its lifecycle. If a 4K OLED TV is $400 off and it's been on the market for a year, then that's more just end-of-life price degradation in advance of its replacement coming out. Of course, the counterargument to that is that just because a product has been on the market for a while doesn't make it bad, or buying it at that point a bad deal.
Lastly, it is important to note the other elephant in the room – Black Friday. According to that Semrush report linked to above the biggest discounts of the year come during the Black Friday sales period, which coincides with the months of November and December.
As such, while Amazon Prime Day 2023 will be a great opportunity to buy discounted products, there's no guarantee those products won't be cheaper still during the Black Friday sales this year.