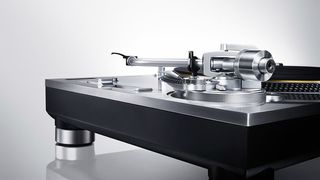 Introduction
CES isn't just about embarrassing keynotes, fanciful products that'll never ship and wild ideas that you'll see dumped in charity shops a few months hence. It's also a place to discover the products that'll knock your socks off later in the year. From drones and DJ delights to big TVs worth moving house for, these are the products we're really excited about this year.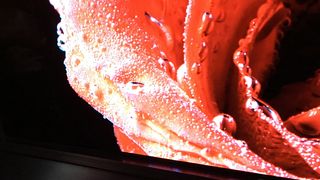 LG Signature OLED TV
LG's Signature range promises the best products in their particular categories, and if the Signature OLED TV is any indication it's a brand to watch out for: the LG Signature G6 OLED HDR TV is extraordinary. Instead of gimmicks like curved screens LG has concentrated on delivering stunning pictures with blacks so black that Spinal Tap would love them. It won't be cheap, but anyone who buys one is going to be very cheerful indeed.
That wasn't the only Signature product LG had to show off. It also introduced a new version of its odd Twin Wash washing machine to "take laundry to a whole new level", with twin compartments so you can wash lights and darks simultaneously or dry in one compartment while washing in the other.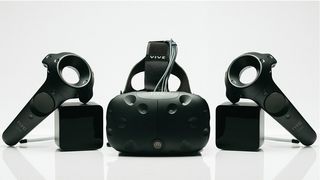 HTC Vive Pre
2016 is put up or shut up time for VR: Oculus is accepting pre-orders and HTC has updated its Vive Pre headset to make it more comfortable and useful (the controllers have been updaded too). The most interesting addition is a front-facing camera, which will enable you to see what's actually in front of you - and that means Hololens-style augmented reality as well as virtual reality. It should stop you bumping into furniture, too. It'll go on sale in April, although HTC is keeping schtum about pricing so far.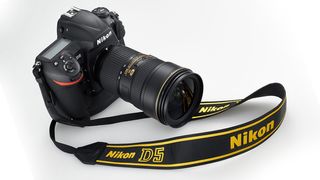 Nikon D5
We've got good news and bad news about Nikon's new flagship DSLR, the Nikon D5. The good news: it has a whopping 20.8 million pixel resolution, it has faster shutter speeds, the autofocus has been improved dramatically and it shoots 4K video too. The bad news is that when it goes on sale in March it'll set you back £5,199.99. If your budget doesn't stretch quite that far there's a new D500 and a fun new action camera, the KeyMision 360, which shoots 4K and 360-degree video. We don't know how much that one will cost but it'll be a lot less than £5K.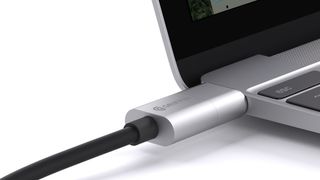 Griffin BreakSafe
We've lost track of the number of times MagSafe connectors have prevented our Macs from expensive disasters, but it's no longer in Macs that pack USB-C connectors. So hurrah for Griffin, whose $40 BreakSafe gives your MacBook's USB-C connector a magnetic power cord. If like us you have small and destructive children kicking around, it'll be the best $40 you ever spend.
We like the way Griffin's thinking these days: it also showed off the Travel Power Bank, a rectangular key-ring that enables you to charge your Apple Watch when you're far from power sockets. It packs 800mAh, which should be good for four charges.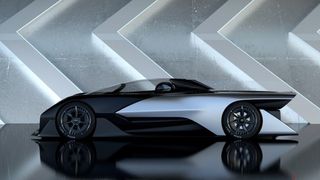 Faraday Future FFZero1
After months of speculation - much of which centred around whether Faraday was actually Apple in disguise - Faraday Future unveiled one of the electric cars it's been working on. The car in its teaser videos appears to be a Tesla-esque three-box saloon, but the FFZero1, which it showed us at CES, is an electric Batmobile. It promises 0-60 in three seconds, has the kind of looks that bring out everybody's inner Jeremy Clarkson, and Faraday Future promises that it really will make it into production.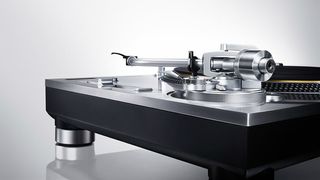 Technics SL-1200G
Technics' decks are legendary in audiophile and DJ circles, and there was much sadness when the range was canned in 2010. But Panasonic is bringing it back in the form of the $4,000 SL-1200G, which takes the legendary SL-1200 and brings it bang up to date with a new direct drive motor and sensors to reduce unwanted interference. There will be two versions: the limited edition SL-1200GAE, which will be restricted to 1,200 units, and the standard SL-1200G.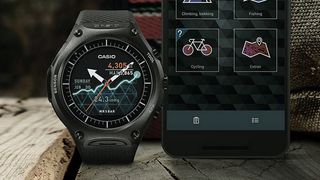 Casio WSD-F10 Smart Outdoor Watch
Fancy a G-Shock with Android Wear inside? That's essentially what the WSD-F10 offers. Casio's first Android Wear device is a good-looking and enormous wearable designed for the great outdoors, manufactured to US military standards and water resistant to 50m. The 320 x 300 display is crisp and clear, but look closer and you'll discover it has two layers: one colour, and one monochrome. It automatically switches to the more readable mono screen in bright sunlight, and if you keep it in mono mode displaying just the time you can go a month between charges.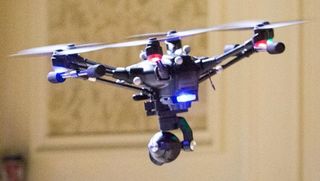 Yuneec Typhoon H
Drones were everywhere at CES this year, but the Typhoon H stands out: it's a modular design, so you can add extra features to it, and it has ultrasonic proximity detection to prevent it from crashing into things. The six-rotor drone packs a 4K camera that also shoots 12MP still images, and it's aimed at Holywood types who like the idea of a DJI Inspire 1 but want to pay a lot less. The Typhoon H is expected to start at $1,799.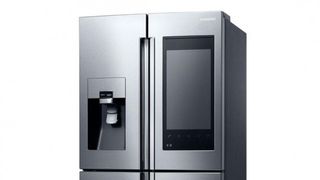 Samsung Family Hub Smart Fridge
Internet fridges are a running joke in tech circles, but nobody's laughing at Samsung: its Family Hub Smart Fridge is something we can actually imagine using. Its triple cameras can send photos of your food to your phone, and more interestingly the front-mounted super AMOLED touchscreen can receive photos from your smartphone, stream TV from a Smart TV, run an interactive shared calendar, control the stereo speakers also built into the fridge and pull up recipes from the internet. In the US, Samsung has teamed up with Mastercard to deliver automatic ordering from the fridge door.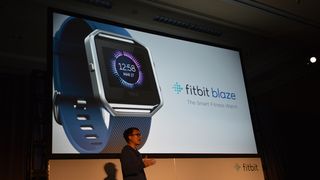 Fitbit Blaze
Fitbit's move into smartwatches wasn't popular in Wall Street - its share price dived 18% when it made its CES announcements - but the Blaze is an interesting product. It's a fitness-focused smartwatch with up to five days battery life and a $200 price tag, and it's an attractive upgrade for anyone who wishes their fitness tracker had a few more smartwatch features such as using your phone's GPS. It's prettier than the Surge and offers a range of swappable bands, Apple Watch-style, without the Apple price tag.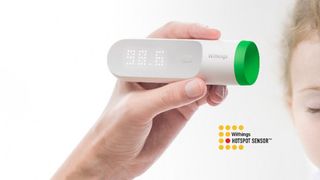 Withings Thermo
We've seen all kinds of health-related devices at CES, and one of the most elegant is Withings' Thermo. It's a non-invasive thermometer: press it to your forehead and in about two seconds it tells you whether you're running a temperature. If you've ever tried to take the temperature of a wriggling toddler you'll know how appealing that is. The companion app can track temperature over time and log medication, so you can see if particular medications are having an effect on your temperature. It will cost $100 and should be good for two years on a set of triple-A batteries.