Secure your home: smart cameras and borderline-genius smart locks
The smart way to enter and watch over your connected home
1/13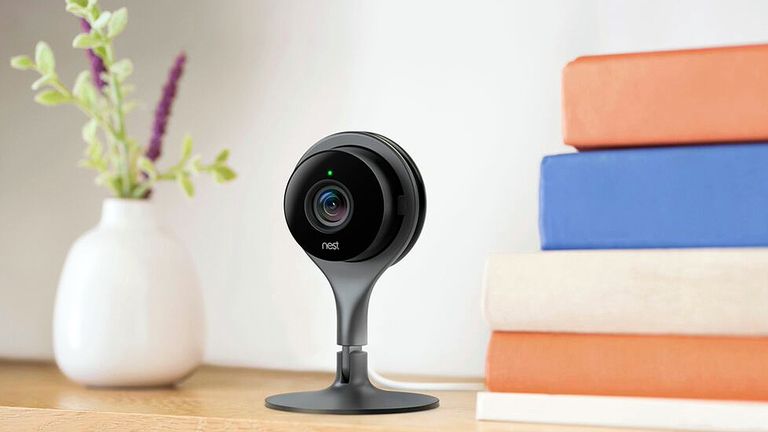 Connected home security
The smart home revolution has roared into action, with Nest (its Nestcam pictured here is looked at later) leading the charge towards a more connected abode, and Apple Homekit not far behind. Investing in a thermostat that automatically turns on when you wake up and Phillips Hue lights you can turn on with your smartphone doesn't come cheap, so you'll want to make sure you keep them, and the rest of your home, safe from break-ins.
Happily, it turns out that one way to protect your tech is - yes, you guessed it - more tech.
Modern IP cameras give peace of mind at the fraction of the cost of traditional CCTV systems, alerting you to movement and streaming HD video to your phone, so you can check that it's your cat and not a guy in a stripey jumper with a bag marked "swag".
Another rich area of high-tech security innovation is the Wi-Fi-enabled lock. These can be opened using your smartphone, from anywhere in the world – although we'd generally recommend waiting till you're immediately outside your house. This is especially useful if you habitually forget your keys, or if you're an Airbnb landlord who wants to give people access to their home for short periods of time.
UK users should note that a number of these devices are on sale in the US only so far, but they can be bought online and will work over here.
2/13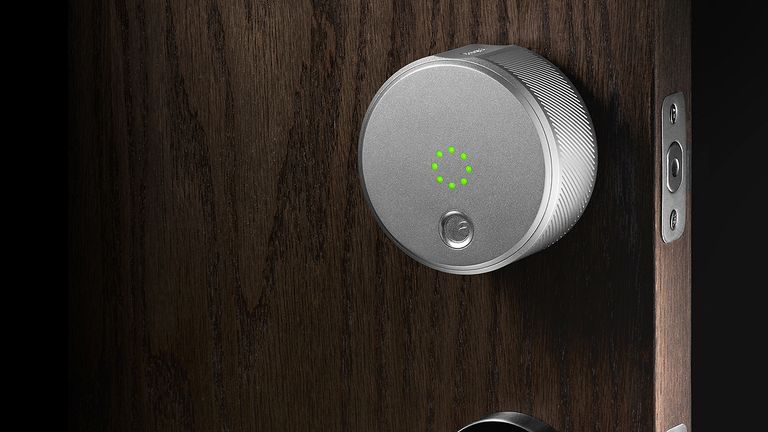 August $250
August's smart lock strives for simplicity. Install it over your existing deadbolt in minutes, download the iOS or Android app, and voila – you're ready to use low energy Bluetooth to unlock your front door.
Auto-unlock, an optional feature that kicks in when you're within 100 metres of your door, is iOS-only, and to open your door remotely you'll need to buy a separate Wi-Fi hub. But this device makes up for that with an unlimited number of e-keys that you can send to friends and family from its tidy app. With these, you can limit entry to certain dates, or times of day, and receive notifications as they come and go.
3/13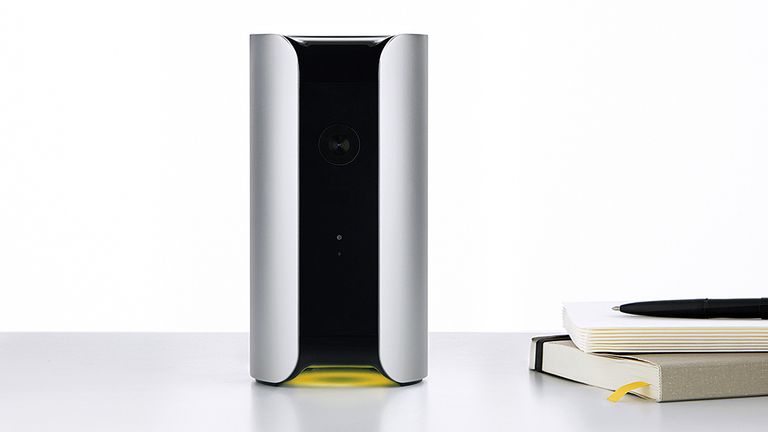 Canary $249
The closest you'll get to a live-in security guard. Canary monitors motion, temperature, humidity, and air quality, and sends you video clips if detects something out of the norm via its 2.4GHz, Wi-Fi N connection.
The camera boasts a 147 degree wide-angle lens, night vision mode, and can stream live video to your connected device. If you don't like what you see you can then sound its 90+dB siren – equally good for scaring burglars or your unsuspecting dog. As you tag alerts, telling Canary what it detected, it will build up a picture of your home, 'learning' on the job so that it only sends you alerts that matter.
4/13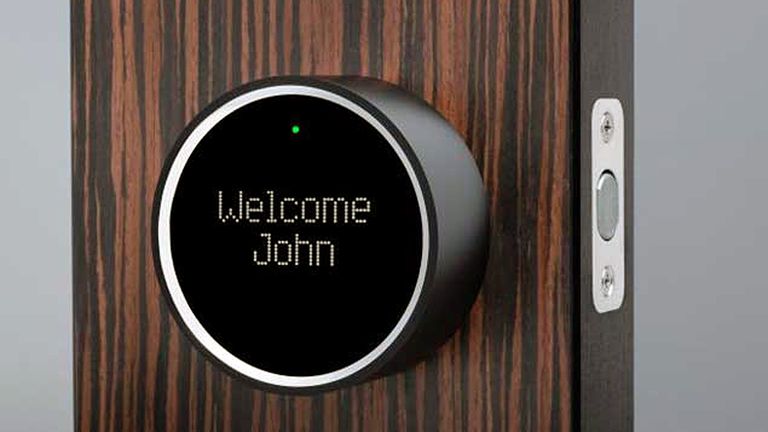 Goji $324
Goji's headline feature is its built-in camera. The lock's proximity sensor is good for up to six feet, and when activated it will snap a photo and send an alert to your phone. It will do the same if someone knocks on your door, so you'll always know who's outside.
In terms of coming and going, the device pairs with your phone via Bluetooth 4.0 to automatically opens as you arrive home, and connects to your home Wi-Fi for remote unlocking. It comes with 4 digital keys, protected by 128-bit encryption, that you can customise and send to others, setting specific active dates and times if you only want to grant temporary access. The LED display greets you by name, and says goodbye when you leave - a nice touch.
5/13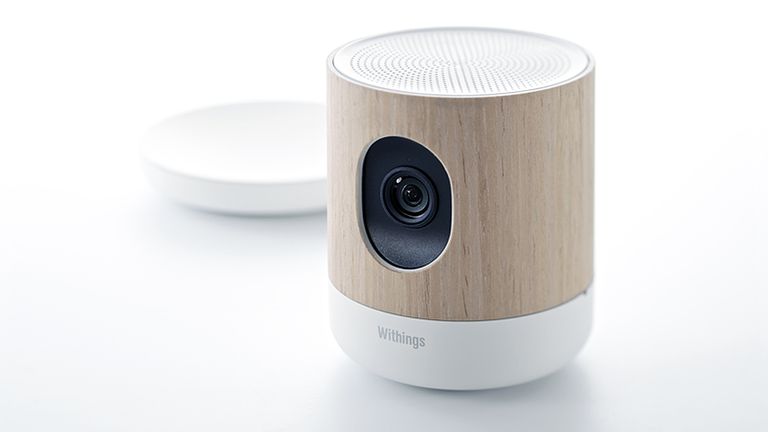 Withings Home £170
A sleek home security camera with an extra trick up its sleeve. Yes, Withings Home will stream 1080p video at 30 frames per second direct to your iOS or Android app. Yes, it will send you stills from its 135 degree FOV, 5 mega-pixel lens if it detects movement or sounds. But it will also monitor temperature, humidity and – most impressively – air pollution in the form of Volatile Organic Compounds (VOCs) to give you real-time air quality readouts, detecting everything from kitchen fumes to, er, other things that may spoil the air quality.
Home will work with Apple Homekit, and it's the first of its kind to work with Apple Watch – a big coup. You'll have to pay monthly for cloud video storage, which is almost essential if you're interested in security, but otherwise it's a complete package.
6/13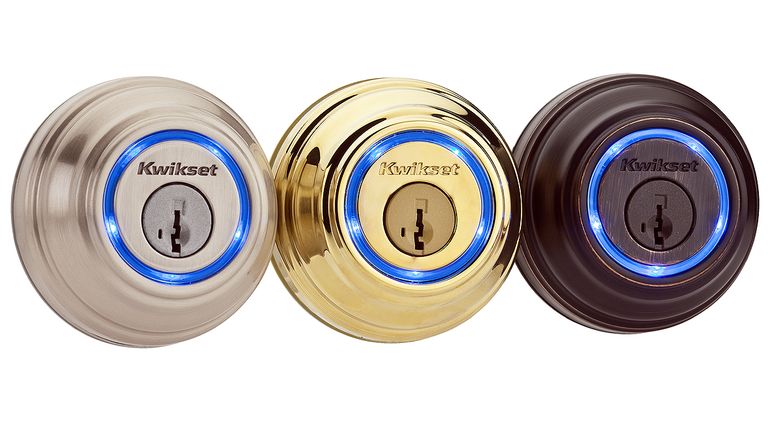 Kwikset Kevo $219
This lets you open your door with just a touch of a finger – provided you've got your Bluetooth 4.0 iOS or Android Lollipop device in range. There's 'military-grade' encryption to stop anyone hijacking your gear, and encrypted e-keys that you can send to friends, remove, and resend as you please. You'll get one for free, and each extra key is $1.99.
Kwikset put a lot of emphasis on security – the lock itself is both pick-proof and bump-resistant, making it harder for burglars to enter. It's also got what the company calls 'positioning technology', which means it can tell whether an authorised user is inside or outside of your home, and decide whether to grant access accordingly.
7/13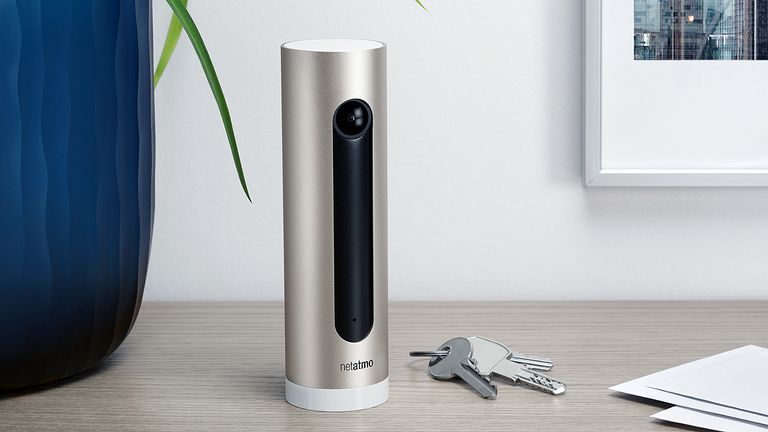 Netatmo Welcome £200
The Welcome markets itself as a device to make sure your loved ones are where they're supposed to be. When it senses movement, it will start recording 1080p HD video, activate its facial-recognition software, and alert you to the event through its 802.11 b/g/n 2.4Ghz Wi-Fi connection with your router. By tagging the photo alerts you receive – shot by a 4MP camera – the Welcome will build up a bank of faces, so next time it will recognise who comes and goes.
If it all sounds a little creepy then don't worry – Netatmo is big on privacy. Footage is stored locally on an SD card rather than in the cloud, and you can customise privacy settings so it doesn't alert you to certain people's presence. Works with IFTTT and supports HD live streaming.
8/13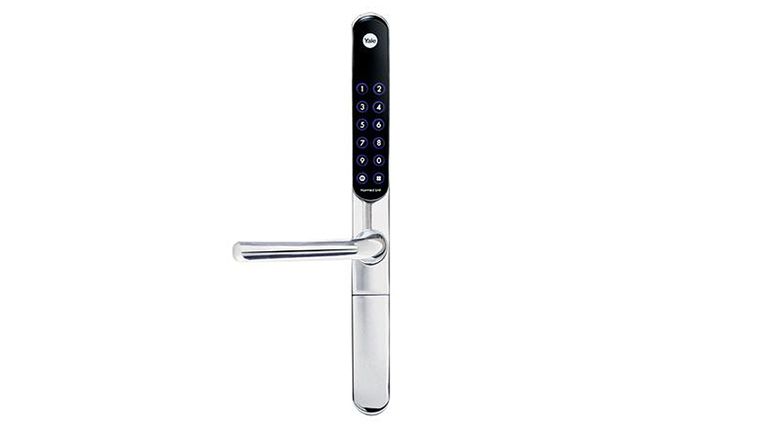 Yale Keyfree Connected £250
You know smart locks are taking off when one of the world's security heavyweights wades into the market. Curiously, it only allows mobile connectivity if you own products in the Yale Alarm and CCTV range. Then, you'll be able to be able to open your lock with the company's app, but otherwise you have to use a key-fob similar to the one you use for your car, or punch in a pin-code - old skool.
It's the first UK smart-lock to feature Z-Wave technology, with AES 128-bit encryption, which means it will link to other home automation devices. It can turn Nest to 'away' mode and switch off your Phillips Hue lights when you leave, for example.
9/13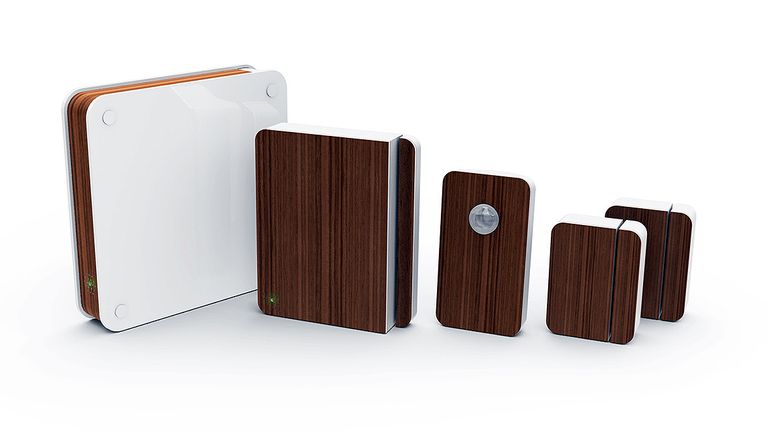 Scout $445
Scout is a modular alarm system built around a number of monitors that communicate with a central, Wi-Fi enabled hub via Zigbee. With the full kit you'll get a live-streaming HD security camera, a motion sensor that works up to 20 feet, an RFID door panel, and access point monitors.
You set the parameters for when the alarm goes off - when both an access point sensor and motion detctor ping, for example - and wait, safe in the knowledge you'll be alerted if there are any problems. This thing really has lungs: a 106db siren is pretty hard to ignore. You can pay extra for 24/7 monitoring of your system and it's compatible with Works with Nest and IFTTT.
10/13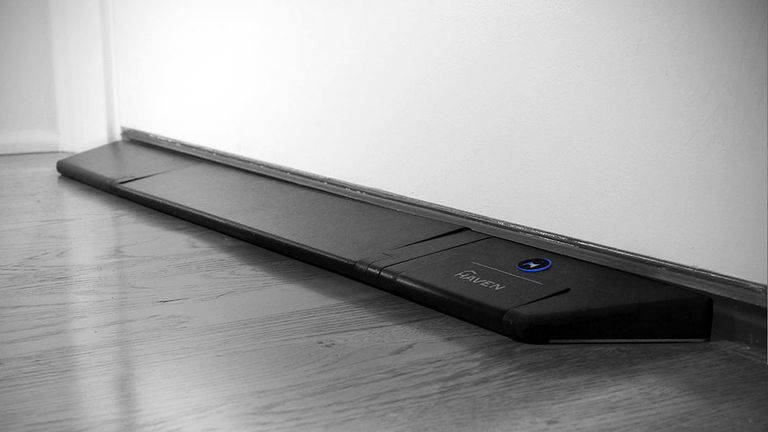 Haven $219 pre-order
More of a barricade than a traditional lock, Haven anchors to the strongest part of your door - the base - to prevent break-ins that simple deadbolts can't. Stick it to your floor with VHB tape or bolt it in place and, when activated, its sturdy aluminium, steel, and the modified nylon frame will rise up to stop your door opening.
Wi-Fi means you can monitor the status of the device via an Android and iOS app, and open your door remotely. A custom key fob or a Bluetooth 4.0 connected phone will unlock Haven automatically as you return home, and you can send out timed digital keys to friends and family that expire when you want them to.
11/13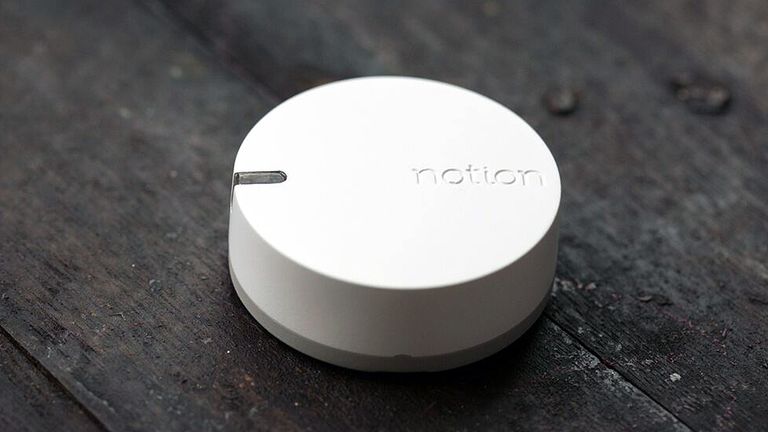 Notion $269
A system based on a number of versatile two-inch diameter disks, each of which boasts 8 different sensors - you get five of them plus a bridge for your money. Slap these sticky circles wherever you fancy, and with temperature, sound, motion, acceleration, water, light, proximity, and certain sound frequencies all covered by each tiny disc, there are endless ways to use it.
They communicate via ZigBee, with AES 256-bit encryption, to a central Wi-Fi-enabled bridge, which sends you alerts when one of the sensors flags something up. Water leaks, gas leaks, fire alarms, smashed windows – you name it, and Notion has you covered.
Using the iOS and Android apps you can customise alert parameters, and the makers claim the sensors will adapt to your home without user input. To top it off, it integrates with Apple Homekit, Nest, AND IFTTT.
12/13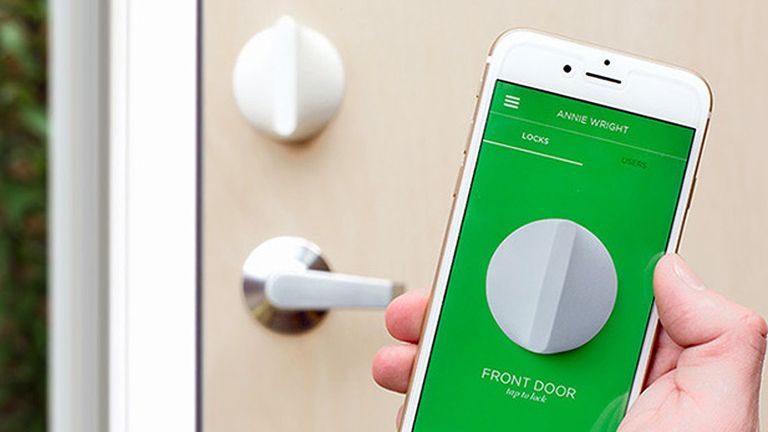 Friday from $199 pre-order
This Indiegogo product is a smart lock designed by world-renowned architects BIG, and it shows. The lock is discrete - only 78mm across - and stylish, with interchangeable "shells" made of simple materials like wood and porcelain that fit conspicuously to the inside of your door.
It comes with Wi-Fi and Bluetooth out of the box, boasts 128-bit encryption, and will automatically open as you arrive. You can unlock it remotely through the iOS and Android app, grant guests permanent or temporary access, and it's compatible with Apple Homekit and Thread.
Friday achieved its funding target and "Premium" editions are still available to pre-order here. The cheaper early-bird deals have sold out, though.
13/13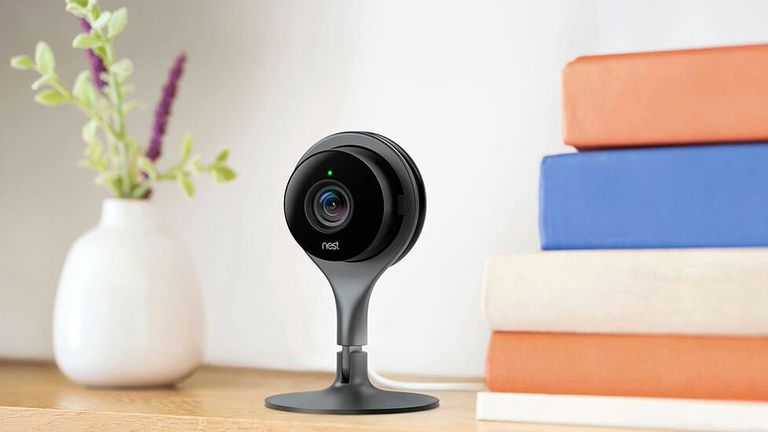 Nest Cam £159
Formerly known as the Dropcam Pro, Nest Cam streams sharp, 1080p HD video from inside your home to your computer, phone, or tablet. It will alert you if it senses motion or sound so you can tune in to see and hear what's going on, and with 8x zoom and a 130 degree lens you won't miss a trick. It comes with speakers so you can talk to anyone in the house, and eight infra-red sensors give you impressively clear night time shots.
Naturally, it integrates seamlessly with other Nest products through a shared app, and for an £8 monthly-fee you'll get more "advanced" features, including cloud storage of your video and Netatmo-style facial recognition to improve alert accuracy.
Nest Cam was unveiled alongside Nest's latest updates to its thermostat and its Protect smoke alarm.