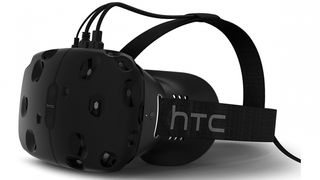 HTC Vive
The biggest news from GDC was also the biggest surprise: Valve has decided it's no longer going to watch the virtual reality race from the sidelines. The gaming giant used GDC to debut its very own HMD, the hardware of which is being manufactured by HTC. The verdict? By far the vest virtual reality experience yet, and you won't have to wait years to use it - the HTC Vive will be available to buy before 2015 is out.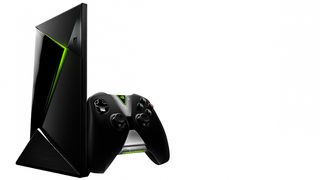 Nvidia Shield
Is it a set-top box? Is it a high-end console to battle the PS4 and Xbox One? Well, both really. Nvidia's tiny black device, revealed at this year's GDC, has been five years in the making. Yes, Nvidia is keen to point out that this is the world's first 4K-capable Android TV box, but most people will only care about the games. Powered by Nvidia's Tegra X1 processor, there's certainly a lot of heft inside the box, but Shield will also be able to stream high-end games to the living room from Nvidia's Grid service. Just hope your internet connection is good enough.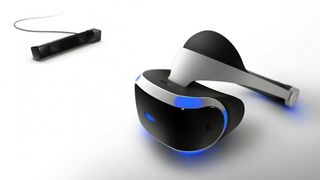 The new Project Morpheus
The second VR entry on our list belongs to Sony, who revealed the updated prototype of its PS4 headset, Project Morpheus. The display is now bigger, the latency is lower, and it's far more accurate at tracking thanks to an additional three LEDs. The overall design remains largely the same, which is just as well because we'd already grown fond of its svelte curves and majestic blue glow. Like Valve and HTC, Sony also gave Morpheus a launch date: some time in the first half of 2016.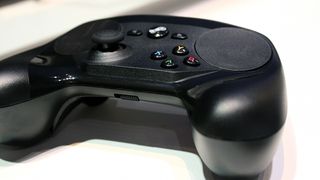 Steam Machines
Valve also used GDC as a platform for its lounge-based gaming systems, which are now confirmed and ready to launch later in the year (no, for real this time). We also got to see the final polished Steam Controller, complete with its haptic touch pads and single analogue stick, and we're more than a little excited to properly put it to the test. Oh, and Valve quietly slipped out an announcement that Source 2, its next-generation games engine, is official and being made available to developers for free. Portal 3, we're ready for you.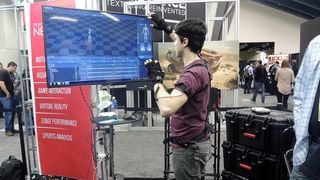 Mocap
The new age of virtual reality has meant developers are rethinking the way we'll use our hands - or possibly entire bodies - to game. On the show floor at this year's GDC was no end of companies that that had come up with their own solutions to the problem, with full-body motion capture devices, motion controllers - see video below -VR gloves and more on display. The head-to-toe mocap was probably the most impressive of all, and will likely be the next piece of the puzzle now that Valve seems to have nailed hand and head tracking with the Vive.