Currys discount codes for May 2022
The top 42 Currys discount codes you should use this month
All the best features, news, tips and great deals to help you live a better life through technology
Thank you for signing up to T3. You will receive a verification email shortly.
There was a problem. Please refresh the page and try again.
Hints & Tips
• To stay up-to-date, sign up to the Currys emails a.k.a Currys Perks. Currys Perks is the newsletter that sends exclusive discounts, competitions and benefits straight to your inbox, what's not to love?
• If you have an old piece of tech that you want to get rid of, you can take part in the Currys trade-in scheme. Trade-in your old tech or appliances and Currys will give you cash or gift cards.
• The Currys app is designed to make shopping at Currys easier, especially while you're on the go. It's free to download and available on both iOS and Android devices. You can easily shop, share and save products on the app and you can search by scrolling, scanning barcodes and via voice control.
• If you've changed your mind about your order and would like a refund, you can return your item, for free within 14 days of it being delivered.
• If you want to speak to a member of the Currys customer care team, call 0344 561 0000 or start a live chat on the website.
• Currys provides a Care & Repair and Instant Replacement service. It can be added to your purchase and it provides you with breakdown support and a 7 day fix promise. Other options are available like 'Ask for a new one after your second repair' and you won't have to pay for parts, labour or call outs. Instant Replacement is another service that can be added to your purchase at checkout and this plan instantly replaces your product if it breaks down for three years.
---
When is the next Currys sale?
Currys loves a good sale and you will often find them throughout the year. Right now, Currys doesn't have a sitewide sale live, but it did recently have up to 30% off in the Epic Deals Sale. To find out more about what you can expect in future sales, read our Currys Easter Sale guide, which highlights the best offers in that seasonal sale.
There are other ways to save at Currys. First off, scroll down the Currys homepage to 'Our top deals', where Currys proudly displays its best offers. Currys top deals of the week include £200 off OLED TVs and up to £100 off 2 or more large kitchen appliance orders over £800. These aren't the only offers available right now, so be sure to head to the Currys website to find more!
Another way to save is with the Clearance sale which runs throughout the year. In the Clearance, you'll find hundreds of items with up to 40% off. This includes games and gaming accessories, laptops and computing items, Smartwatches and audio goods. To make your way over the Clearance section, hover over the 'Deals' button on the top right of the homepage, a drop-down menu will appear and click 'Clearance'.
Finally, we always have the latest discount codes from Currys on our page (and Currys always has more than a few codes to choose from!), so this is a fantastic place to easily find ways to save.
Does Currys do Black Friday sales?
Of course! Currys always embraces Black Friday and without a doubt will be promoting some fantastic Black Friday deals this year, so pencil in Friday 25 November 2022 to take advantage of discounts on appliances, electronics, gaming and more. In fact, it's worth checking what offers are about throughout the week before Black Friday and around Cyber Monday week because Currys tends to make Black Friday and Cyber Monday a big event.
Last Black Friday week, Currys had some whopping discounts across a whole range of products. For example, up to £200 off laptops, up to £120 off LG and Hotpoint washing machines and over £200 off Smartwatches. As you can see, these aren't just small savings, you can literally save hundreds! To do a bit more research into last year's deals, read our Best Currys Black Friday Deals 2021 guide.
But don't worry, if you're in need of something ASAP, Currys has a lot of seasonal sales throughout the year and you'll be sure to find a bargain or two! Currys also loves supplying discount codes, so check our page for the latest deals and promo codes as we update this page regularly.
Does Currys do free delivery and click & collect?
You'll be happy to hear that Currys offers free standard delivery on all orders over £50. If your order is under £50, delivery costs just £4. Standard delivery takes between 3-5 working days to arrive. You can sometimes get free delivery on selected orders under £50 using a discount code, so keep your eyes peeled for the latest offers.
Delivery costs vary slightly between small and large items. For small items, if you want your order to arrive at a specific time, you can book a weekday time slot which costs £10. Weekday time slots can be booked between 12pm and 5pm and your order must be done before 9pm. If you want your order ASAP, next day delivery is also an option for just £5. You need to complete your order by 9pm and it will arrive between 8am and 5pm the next day. This service works 7 days a week!
For large items, time slot delivery costs £15 and you can choose slots between 7am - 11am, 9am - 1pm, 11am - 3pm and 1pm - 5pm. Next day delivery is also available for large items, costing £20 and it will arrive between 7am and 8pm. Next day delivery is available on weekdays and Sundays and you need to order before 5pm.
Free click and collect is available on all orders at Currys, so it's a great option to save on delivery costs for orders under £50. At the checkout, select the 'Collect it for free' option and choose your nearest store where you can pick it up at your own convenience.
Does Currys do student discount?
Currys does offer a student discount, but it isn't offered all year round. Currys student discount tends to be available around the start of term time and offers up to 20% off. This will give students a great opportunity to buy all their school, college and university necessities like laptops, headphones, printers, kitchen appliances and more just before the new term starts.
Even though Currys doesn't offer student discounts all year round, and there isn't one currently available, there are still plenty of ways for students to save on orders. Just scroll down the homepage and browse the categories 'Shop Deals', 'Our top deals' and 'Big brand deals' for the latest and greatest Currys offers.
For students, we recommend the ASUS VivoBook X515JA 15.6" Laptop, which is discounted by £130, and currently costs £349. This ASUS laptop has a full HD screen, so perfect for watching TV and films. It also has a 10th gen Intel® Core™ i3 processor, so this laptop can easily handle your workload. Finally, its Intel® Optane™ memory means that it will load your applications really quickly, so you won't be sitting around twiddling your thumbs waiting!
Does Currys offer a price match?
Currys does indeed offer a Price Promise. If you find an item cheaper elsewhere, Currys will match the price. The Price Promise works against any UK retailer that you find a better offer at and you can request the price match both before and after you've made a purchase. This offer also works on discount codes!
If you find the cheaper price before you make your purchase, you can fill out an online form on the Currys website to request your price match. This can be found on the Price Promise page in the 'Discuss a price match before you buy' section. When filling out the form, make sure you provide the product code and a link to the competitor retailer product page. Currys will then send you a voucher for the price difference.
If you find the lower price after you've bought the product, you can still request the Price Promise. You have up to 7 days after the purchase to request a price match. You can start a live webchat with one of Currys excellent support staff, just make sure you have your receipt ready before you start your chat. You can find where to start your webchat on the Price Promise page in the 'Already purchased? You can still price match' section.
Currys Price Promise also works instore. If you find a better price before you buy, head into a Currys store and speak to a member of staff. If you find it after you've made an instore purchase, head back to Currys with your receipt and speak to a Currys team member.
Does Currys install appliances?
Currys offers home installation of its appliances so you don't need to worry about working out how to install it yourself (plus it'll save you a lot of time)! When ordering an appliance, you can select an option at the checkout to get it installed for an extra cost. The price varies depending on the item.
Washing machines cost £25 to install and smart washing machines are £40. A dishwasher's installation cost is just £25. Freestanding gas cookers cost £85 while electric cookers are £75. Dual fuel cookers cost £100 for installation and built-in ovens or hobs are £100 for gas and £90 for electric appliances. Fridge freezers and wine coolers cost £25 to install plus £35 if you need door reversal installation. American-style fridge freezer installation is a little more expensive at £40 plus an additional £25 for a door removal and replacement. To get your new TV installed will cost £25 and £45 if it's a TV with stand assembly. Installing a smoke alarm starts from £40, doorbells from £50 and thermostats from £70. Installing a security camera price varies depending on how many cameras you're installing, but it's between £149 and £549.
If you decide to get Currys to install your new appliance, it can get delivered and installed on the same visit. The engineer will disconnect your old appliance at no extra cost and will remove all packaging, plus, they can also recycle your old device for an additional fee!
Can I spend Nectar points at Currys?
Nectar is the largest loyalty card scheme in the UK and there are loads of places you can collect and spend your points. With Currys, you can collect Nectar points on your orders but you can't spend your points on Currys products. Currently, with Currys, you gain 1 Nectar point for every £1 spent, so if you're buying some big appliances, you can bag a lot of points!
You can't get points for orders made in a Currys store, it has to be for online purchases that either have home delivery, pay and collect or reserve and collect. You don't get points for any additional delivery costs though, it's just on the items you buy.
You may not be able to spend your Nectar points in Currys but if you use your Nectar Card when buying Currys products you'll quickly gain lots of points to spend elsewhere, Nectar has teamed up with selected holiday and days out retailers, so you can spend those points towards a nice break if you want to!
---
How to use Currys discount codes
1. Look through our list of Currys discount codes. Choose your code, click on the offer and 'copy' the code.
2. Head to the Currys website, do your shopping, add everything to your basket. Now it's time to head to checkout.
3. At the checkout, you'll see a discount code box. Enter your code into the box and click 'Apply'.
4. If valid, the page will refresh and your discount code will be applied to your total.
---
The Currys Go Greener range
Over the past few years, more and more brands, companies and global organisations have made the pledge to go greener. Whether it's making the manufacturing process more sustainable or offering recycling services, many businesses are taking steps towards helping clean up the planet.
In an effort to go greener, Currys has created its own Green Tech range. The Green Tech range is full of technology and appliances that use less energy or water. While electricals do make up a lot of waste, we're always going to need them so by buying products that are better for the environment, you're helping make a change.
The Currys Green Tech range has the latest washing machines, tumble dryers, fridge freezers, hobs and ovens. All of the green washing machines and dryers are energy efficient and water-saving. Features or phrases to look out for are 'eco' and 'cycles'. For example, on many machines, you can choose 'eco' mode which keeps the temperature down for a more eco-friendly wash and you can pick quicker wash cycles to save more water.
The brands included in the Green Tech collection are Aeg, Beko, Bosch, Candy, Grundig, Haier, Hoover, Hotpoint, Indesit, LG, Neff, Samsung and Siemens. By investing in a top quality product, it'll typically last longer than cheaper alternatives so it will stay out of landfill for longer. If your item is past its best, you can sell it to Currys and they can reuse or recycle it for you.
---
Keep it cool
Ok, so it's time to purchase a new fridge freezer, but where do you begin your search? There are a lot of options out there and it can be difficult to know where to look. Luckily the Currys website makes it easy to search with its fridge freezer section, thanks to the handy filter options that make it feel effortless to find the best appliance for your requirements.
Currys supplies all the best and most well-known appliance brands, like Bosch, LG and Samsung, and if you've got your eyes on a specific brand for your fridge freezer, you can search 'By Brand'.
Working within a budget? All good, you can search by price range! Currys also has a great feature next to the products pictures that inform you about which discount codes and offers are available on those specific appliances, making it really easy for you to find ways to save. There are other ways to search, like eco-friendly, height, width and colours. The customer rating feature is really useful as it gives you the opportunity to read comments from those who have already purchased an item.
For those working with a small budget, we recommend the Montpellier MS175DW 50/50 Fridge Freezer, which is currently £349.99 and rated 5 stars. Talk about getting a quality device for a great price!
Currys offers installation for fridge freezers and prices start from just £25. What's even better is that Currys professional engineers can deliver your new appliance and install it the very same day!
As T3's resident Shopping Expert and Deals Writer, Beth covers deals, discount codes, how to save money and seasonal holidays, including Black Friday, Cyber Monday, Amazon Prime Day, Boxing Day and Easter sales. Having always been passionate about writing, she's written for websites, newspapers and magazines on a variety of topics, from jewellery and culture, to food and telecoms. You can find her work across numerous sites, including Wedding Ideas Magazine, Health & Wellbeing, The Bristol Post, Fashion & Style Directory and more. In her spare time, Beth enjoys running, reading, baking and attempting DIY craft projects that will probably end in disaster!
Rate Currys Discount Codes
5 ratings with the average rating of 4 out of 5 stars.
About Currys
Currys is a leading British electrical retailer that specialises in home appliances and electronics. Founded in 1927, Currys has had many different names and variations over the years. In 1984, Currys became owned by Dixons and in 2008, Currys sold goods under the name 'Currys PC World', combining Dixon's PC World company with Currys. In 2014, Currys also joined with Carphone Warehouse to offer its products in stores. Following reorganisations in 2020, Dixons rebranded to Currys plc and all Currys PC World stores changed to Currys. Currys offer an extensive range of technology and electronics products, including TVs, laptops, vacuum cleaners, fridges, headphones, soundbars, cameras and other home appliances. Stocking and selling tons of popular brands, including Apple, Canon, Fujifilm, KitchenAid, Lenovo, Nokia, Panasonic, Samsung and more well-known technology and household brands. Currys has many stores across the UK and the website delivers ShopLive, where you can video call a member of the Currys team who will show you and talk you through the product that you want in store. Saving on your order is nice and easy as well, just check our list of Currys discount codes - you'll be knocking £££s off your purchases before you know it.
Written by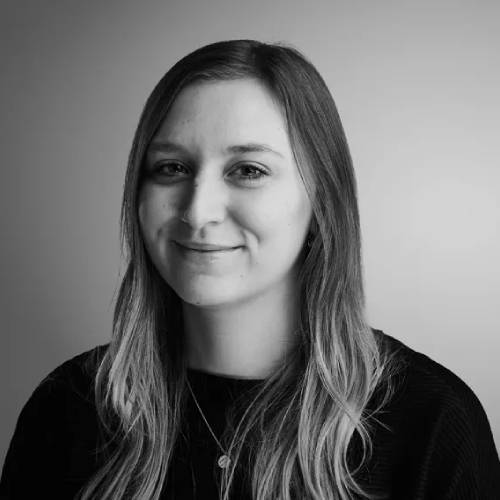 Bethan Girdler-Maslen
Deals Writer
As T3's resident Shopping Expert and Deals Writer, Beth covers deals, discount codes, how to save money and seasonal holidays, including Black Friday, Cyber Monday, Amazon Prime Day, Boxing Day and Easter sales. Having always been passionate about writing, she's written for websites, newspapers and magazines on a variety of topics, from jewellery and culture, to food and telecoms. You can find her work across numerous sites, including Wedding Ideas Magazine, Health & Wellbeing, The Bristol Post, Fashion & Style Directory and more. In her spare time, Beth enjoys running, reading, baking and attempting DIY craft projects that will probably end in disaster!