Shark discount codes for May 2022
Use these 18 Shark voucher codes and save on award-winning vacuum cleaners
All the best features, news, tips and great deals to help you live a better life through technology
Thank you for signing up to T3. You will receive a verification email shortly.
There was a problem. Please refresh the page and try again.
Hints & Tips
Great news, you can enjoy 10% off your first order when you sign up for the Shark newsletter. Not only can subscribers bag a great discount by signing up, but you will also have exclusive access to Shark's latest deals and competitions. Plus subscribers will be the first to know about any sales, so what are you waiting for? It's time to sign up!
Shark's social media channels also promote the latest news, so make sure you're following the Facebook, Twitter, Instagram, YouTube, Pinterest and TikTok pages.
Shark has regular offers on its array of products. To shop the sale, click on the 'Offers' section of the homepage or alternatively, you can find Shark's main sales at the top of the homepage in the carousel. Products involved in the sale will also have a big 'Sale' sticker on them and you'll be able to see how much the product is reduced. Shark offers are on limited-edition models, bundles and individual products so keep your eyes peeled.
Shark is very confident in the quality of its products and offers a 12-month warranty on its items. Also, Shark appliances come with free parts and labour guarantee. With Shark Guarantees, you can extend your 12-month warranty if you want to, extension time varies depending on the appliance. For example, vacuum cleaners can have their warranty extended by 4 years (so it will be 5 years in total) and steam mops can be extended by 2 years.
---
Are Shark vacuums any good?
The short answer to this is yes. Shark vacuums are generally regarded as excellent vacuum cleaners, just look at all the glowing reviews! On the website, Shark proudly displays its 5 stars Trusted Reviews rating and 4.5 stars Google Customer Reviews. When scrolling through Shark's products, any items that have a 5 stars rating from Trusted Reviews will be displayed on the picture of the item so you can easily find the highest rated appliances.
Shark also offers customers the opportunity to leave reviews of its products on the website. If you want to read reviews, click on the product to get all the information and look on the left-hand side under the price of the product, there you can see how many stars the item has and how many people have written reviews. Click on the rating section and you will be automatically taken down to the reviews segment of the product.
If you'd like to read Google Customer Reviews, click the square box at the bottom left side of the screen that says 'Google Customer Reviews' and it will take you to Google reviews, bear in mind this is for overall ratings for Shark, not specifically for products. One of Shark's most highly rated products is the Shark Anti Hair Wrap Upright Pet Vacuum NZ850UKT, with a Trusted Reviews rating of 5 stars and a website reviews rating of 4.6 stars. For more information about specific devices, read our best Shark vacuum cleaner guide.
Which Shark vacuum is best?
Choosing the right vacuum comes down to finding the one right for your lifestyle and budget. So what vacuums does Shark have, what are their benefits and how much do they cost?
There are 5 categories of vacuums at Shark: cordless, upright, cylinder, corded stick and handheld. All Shark vacuum cleaners use Flexology and Anti Hair Wrap technology, which means they can get to tricky to reach areas and they also don't get clogged with hair.
Shark cordless vacuums range from £229.99 - £529.99 and offer a variety of benefits. They are designed to give you the flexibility to clean all the nooks and crannies of your home as they aren't restricted by cables.
Upright vacuums are the most popular vacuum in the UK. They are easy to use, manoeuvre, clean and empty, currently costing between £149.99 - £249.99. Read our review of one of Shark's most popular upright vacuums, the Shark Anti Hair Wrap Vacuum AZ950UK.
Cylinder vacuums are solid and built with powerful suction so are a great option for deep cleans and stains. Right now costs for cylinder vacuums at Shark vary from £99.99 - £299.99.
Corded stick vacuums are lightweight, nifty and can be easily switched to a handheld device for surface and furniture cleaning. Currently, there are two corded stick vacuums, costing £179.99 and £269.99.
Handheld vacuums are easy for on-the-go cleaning and are the cheapest vacuums at Shark, perfect for those on a tighter budget. Prices vary from £58 to £179.99. The Shark WANDVAC 2-IN-1 WV362UKT is featured in our best handheld vacuum cleaner guide so you know it's top of the range!
If you're looking for a vacuum with a specific purpose, you can filter your search in the 'I'm looking for' dropdown by pet, car, lightweight vacuums and anti-allergen solutions.
Does Shark do free delivery & free returns?
Buying a new appliance is a big investment and you don't want to worry about additional delivery fees on top of your purchase. You'll be over the moon to hear that Shark offers free delivery on all products, no matter the cost! If you're ordering a main unit, like a vacuum cleaner or a steam mop, you can get free next day delivery, 7 days a week with DPD. What's even better is that Shark also offers flexible options when choosing a time for your appliance to be delivered, working around your schedule. Once you have made your purchase, Shark recommends that you download the DPD app so you can easily keep track of your order.
If you are ordering something from the parts and accessories section, your delivery is still free, but it will be sent to you by 2nd class Royal Mail, which will take between 3 to 5 working days.
Shark also offers free 30 day returns in the "cooling off" period. To cancel your order, head to the Shark website, go to 'My Account', select the order you wish to return, click 'Return' and follow the instructions. Shark will send you an email with a returns label that you'll need to print and attach to the original packaging. You can either go to your nearest DPD pick-up point or DPD can come and collect your order. Once Shark has received your returned order, you'll be given a refund.
Does Shark offer a student discount?
Money can be tight when you're a student, so it's always great to find out when a brand offers a discount for students. You'll be delighted to hear that Shark is one of those retailers and offers a 10% student discount plus up to 40% off sale in partnership with Student Beans. To access your discount, make an account with Student Beans (this is completely free) and verify your student status.
For students, we recommend the Shark Cordless Handheld Vacuum WV200UK. This vacuum is lightweight (weighing under 700g!), so nice and easy to pick up and quickly clean around your accommodation. It's a cordless device that charges on a stand and the fact that it's portable means if you have your car with you at uni, you can take the vacuum out to clean it. It's a small device so easy to tuck away in your room when it's charging and when you move into new accommodation, it's light and effortless to carry, so won't cause you any issues when moving your stuff. Find out more about this appliance in our Shark Cordless Handheld Vacuum Cleaner review.
Shark also sells the Shark STYLE iQ Ionic Hair Dryer. It's a nifty device that uses iQ technology to dry and style your hair as if you've just had a fresh cut from a hair salon, perfect before going on a night out.
Does Shark offer a price match?
Shark does indeed offer a price match on its products with the Price Match Policy. What this means is that if you find a currently stocked Shark product at a different retailer for less money, Shark will match the cost - lovely stuff! To take advantage of this great offer, email pricematchuk@sharkninja.com with the details, including images of the Shark product on the website where you found the lower price.
Brands that are approved for the Shark Price Match Policy are Amazon, Argos, Curry's, John Lewis, AO, Very and Littlewoods. The Price Match Policy can't be used for eBay or other marketplace websites and it also can't be used for purchases in supermarkets or wholesale outlets. The Price Match Policy must be done within 30 days of your purchase and it must be in stock on both the Shark website and the retailers' website. Shark's Price Match Promise has a fair usage policy which means that it can't be used when you purchase more than 3 products in an order. It also can't be used in conjunction with other offers, like discount codes.
For more info, head to the Price Match Policy section on the Shark website or speak to a member of the customer care team on 0800 862 0453 or by submitting a query on the Shark website in the Customer Care section.
Does Shark do Black Friday deals?
Black Friday falls on 25 November this year, it may be a long way off but be sure to pencil in the date because you're more than likely to find some big reductions across Shark's products. Last year, Shark held a Black Friday Event that went into Cyber Monday and there were more than a few discounted goods to be found. Shark offered up to £180 off vacuum cleaners, steam mops and other appliances during the Black Friday Event. Not only this but loads of the appliances also included free accessories with your purchase! For example, the Anti Hair Wrap Cordless Stick Vacuum IZ300UKTDB had a £170 discount plus included a car detailing kit and motorised pet tool, for free!
If November seems a bit too far off and you need a new cleaning appliance ASAP, you'll be sure to find great sales throughout the year. These will normally be displayed proudly on the Shark homepage, but you can also get more details about the sale by heading to the 'Offers' section which is located in the top bar of the homepage. Right now there is a sale on a range of Shark's vacuum cleaners, hairdryers and air purifiers, with up to £170 off.
What products does Shark have other than vacuum cleaners?
Shark is best known for its range of vacuum cleaners, but there are also loads of other products for you to purchase. For example, Shark has an excellent range of steam mops so you can get your hard floors sparkling clean. Shark steam mops use just water to steam clean your floor, so you can banish using chemicals for cleaning your hard floor and still have amazing results. The steam mops price varies from £69.99 to £149.99, with some great price cuts currently available thanks to the sale. Find out about the Klik n' Flip Automatic Steam Mop in our Shark Klik n' Flip Automatic Steam Mop review.
Shark also has 2 air purifiers in its range. Shark Air Purifiers' clever Clean Sense IQ technology tracks the air quality and adjusts their cleaning power automatically, resulting in clean and fresh air all day. Right now both air purifiers are on sale, costing £179.99 and £199.99, the cheaper model has 4 fans and the more expensive one has 6.
Shark has recently added a new hairdryer to its collection which ticks all the boxes for what you need in a brilliant hairdryer - it dries your hair fast, your hair won't get heat damaged and whilst it's drying your hair, it'll style it at the same time! Right now you can buy it for £229.99, plus if you want the exclusive accessory bundle that includes 2 extra stylers, that's also available for £229.99 in the sale!
---
How to use Shark voucher codes
1. Locate the Shark voucher code that you want to use on this page and head to the Shark website. Remember to read the terms and conditions before shopping.
2. Do your shopping, add your items and head to the shopping cart.
3. Under the order summary on the right hand side of the page, you'll see 'Have a coupon? Redeem here.' Click on this and a drop down will appear. Enter your code into the box and click 'Apply'.
4. The page will refresh and your total will be updated to the new discounted total.
---
The best cleaning solutions for allergies
Now that spring has arrived, hay fever, unfortunately, comes knocking on the door for some people. So how can we make our homes as allergy-free as possible? Shark has created a great range of anti-allergen devices which is perfect for those who suffer from hay fever, asthma and other allergies like dust and pet hair. So what does Shark have available right now?
First head to the Shark Anti-Allergens Solutions page, which can be found in the 'I'm Looking For' dropdown at the top part of the website. Here you'll find a range of Shark vacuum cleaners that have anti-allergen complete seals. These vacuums have a sealed vacuum cleaner unit that contains high-efficiency filters that stops dust and other allergens from being blown back into the room. They're so good that they trap 99.9% of allergens and dust through the filter so you'll really be banishing that pesky dust! Shark has 2 anti-allergen vacuums, the Classic Anti Hair Wrap Cordless Stick Pet Vacuum IZ201UKT (£379.99) and the Anti Hair Wrap Upright Pet Vacuum NZ850UKT (£369.99), so there's an upright and cordless option depending on your preference for vacuums.
Another great option to remove pollen, mould and other allergens from your home is with an air purifier. Shark's air purifiers remove 99.7% of allergens and pollutants from the air with their multi-stage filtration technology. Choose from the Air Purifier 4 HE400UK (179.99) and Air Purifier 6 HE600UK (199.99).
We all deserve to feel clean and comfortable in our homes, and this can be difficult if you suffer from allergies, so make sure you invest in an appliance that helps improve the air quality in your home. To save on your order, check back here regularly for the latest Shark discount codes and sales.
---
Why it's essential to have an Air Purifier in your home
The pandemic has definitely taught us the value of getting outside and breathing in fresh air. If you're getting out regularly or you're currently cooped up with the dreaded virus, getting fresh air pumping through your house and cleaning the quality of your air is extremely important for your health and wellbeing. Air purifiers and filters are the best way to do this.
Air purifiers and filters are devices that remove contaminants from the air to improve the air quality in the home. These devices are especially beneficial for asthmatics, and allergy sufferers and they're great at reducing mould or second-hand tobacco smoke. Depending on the size you choose, air purifiers can easily sit in the corner of the room out of the way and go unnoticed while it does its work.
Shark air purifiers efficiently clean the air in your home by intelligently tracking the air quality with Clean Sense IQ and automatically adjusting the cleaning power. Real time results are reported on the display screen. Customers can choose from 4 or 6 fan models and these filters circulate the air throughout the rooms in your house. The filter also removes and neutralises odours, traps dirt and particles and captures 99.97% of allergens and pollutants. They're ideal for people with big houses and families with young children, especially if you have any family members with allergies and health concerns.
As T3's resident Shopping Expert and Deals Writer, Beth covers deals, discount codes, how to save money and seasonal holidays, including Black Friday, Cyber Monday, Amazon Prime Day, Boxing Day and Easter sales. Having always been passionate about writing, she's written for websites, newspapers and magazines on a variety of topics, from jewellery and culture, to food and telecoms. You can find her work across numerous sites, including Wedding Ideas Magazine, Health & Wellbeing, The Bristol Post, Fashion & Style Directory and more. In her spare time, Beth enjoys running, reading, baking and attempting DIY craft projects that will probably end in disaster!
Rate Shark Discount Codes
5 ratings with the average rating of 5 out of 5 stars.
Shark is an American household appliance manufacturer and distributor, specialising in vacuum cleaners, steam mops, air purifiers and hair dryers. Shark was formerly owned and part of Euro-Pro Operating LLC until its name changed to SharkNinja, the combination of its two primary brands, Shark and Ninja. While originally successful in the US, Shark now has global recognition and offices around the world. It's also part of JS Global which is the world's 3rd largest small household appliance-focused company. Shark's range of award-winning premium products is all designed in-house, developed with innovative technologies and tested by customers. Shark has invented its own kinds of vacuum cleaning technology, including Flexology, Anti Hair Wrap Technology and PowerFins. When you invest in your new Shark appliances, be sure to add one of our Shark discount codes at the checkout and watch the savings come rolling in. Shark is only available online through its own website, as well as third party retailers including Amazon, Currys and Very.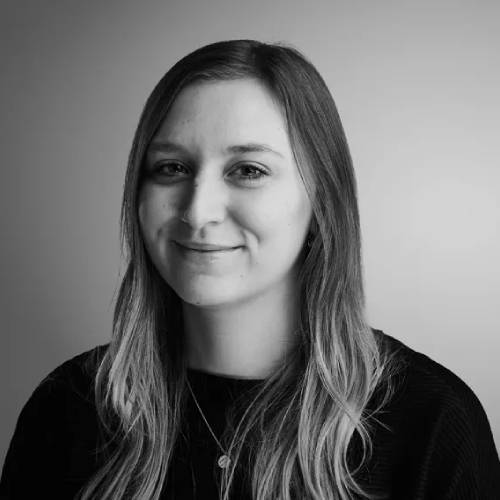 Bethan Girdler-Maslen
Deals Writer
As T3's resident Shopping Expert and Deals Writer, Beth covers deals, discount codes, how to save money and seasonal holidays, including Black Friday, Cyber Monday, Amazon Prime Day, Boxing Day and Easter sales. Having always been passionate about writing, she's written for websites, newspapers and magazines on a variety of topics, from jewellery and culture, to food and telecoms. You can find her work across numerous sites, including Wedding Ideas Magazine, Health & Wellbeing, The Bristol Post, Fashion & Style Directory and more. In her spare time, Beth enjoys running, reading, baking and attempting DIY craft projects that will probably end in disaster!