The Currys Black Friday sale is over for another year but we've got all the details about this year's sale and what to expect next year in this guide.
If you're searching for home appliances, gaming and tech, Currys Black Friday deals needs to be at the top of your shopping list. Right now, the Currys Black Friday sale still has up to 40% off on 100s of products, including TVs, laptops, headphones, smartwatches and much more.
Currys, the electrical retailer has impressive Black Friday discounts every year, covering its full range of products, including 4K TVs, large and small kitchen appliances, headphones and so much more.
To see what happened in the Currys Black Friday sale, popular product categories and our shopping tips for the big event, read on.
When will the Currys Black Friday sale start?
Expected start date: Friday 4th November
For computing deals, brilliant bargains on TVs and consumer tech, the Currys Black Friday Sale is absolutely worth checking out for surprisingly good discounts.
Last year, the Currys Black Friday sale went live on Friday 5th November, giving customers a full month to enjoy and take advantage of incredible products at discounted prices. We expect this to be the same in 2022, so keep your eyes peeled on Friday 4th November for early deals from the Currys Black Friday sale.
We weren't too far off! The early Currys Black Friday deals started in the beginning of November, giving shoppers 3 extra weeks to shop the best products at the lowest prices.
Best Currys Black Friday Product Categories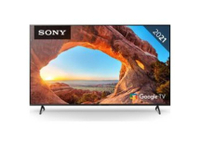 Currys Black Friday TV deals
TVs are always popular in the Black Friday sales and Currys TV deals are no exception. If you'll be shopping online this Black Friday, the Currys website makes it easy to shop TVs, by screen size, technology and brand. Philips, Samsung and Panasonic have been big sellers for Currys every Black Friday so we expect to see bigger deals from them this year.
View all Currys Black Friday TV deals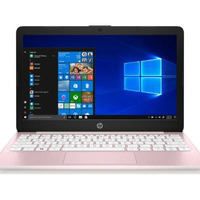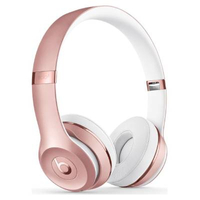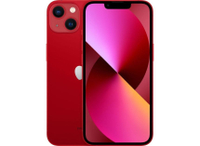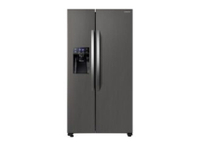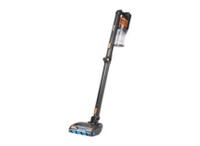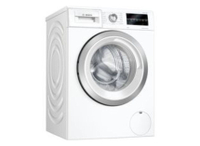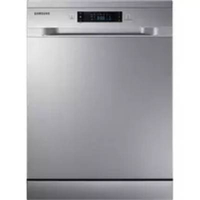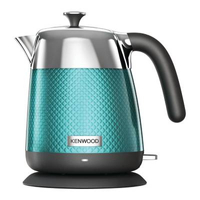 Best Reasons to shop at Currys on Black Friday
Top prices on a range of products, including electronics, appliances and tech
Compare models to find the best device for the best price
Quick delivery or click & collect in store
Spread the cost with flexible payment plans
Regular deals and discount codes
For big appliances, Currys will deliver and install them for you
Easy online and in store returns
Price match guarantees
Care and repair services: breakdown support, 7 day fix promise and will send new devices to you for free if they're beyond repair
Tips for shopping the Currys Black Friday sale
To get the best deals possible this Black Friday, you need to be prepared, especially if you're shopping across multiple sites. Below are our tips on how to shop in the Currys Black Friday sales. For tips on other retailers like Amazon, Argos, John Lewis, Very, AO.com and ASOS, just click those links!
1. Create a wishlist
Start off by creating a wishlist of products that you want to buy in the Black Friday sales. On Black Friday, you have to be quick to get the deal you want, so rather than going in and finding things you like the look of, it's better to start off with a plan. Making a wishlist also means you won't waste time flicking through sales and having your attention grabbed by something you don't need – avoid buyers remorse as much as possible!
For example, if you're looking for a laptop, make sure you know what brand, design and style you want before you start shopping. When you do this, it's also a good idea to check what site they're available on. Currys is a popular site for tech like laptops, TVs and phones, and they typically have great laptop discounts, so next to your wishlist items, note down where you can get them from.
2. Do your research
It's important to do your research on your wishlist and store of choice before you start spending money. This can help you find the best prices possible and understand the delivery process better. For the product, check its original price and protection policy. This helps you get a better idea on how good the deals are and if it comes with any guarantees and protection. Make sure to also check delivery details and return policies. When buying a product, it's good to know when it's getting to you and if you can track your order. On return policies, find out how to refund an item if it doesn't look the way you expected and how many days you have to return it.
3. Currys Price Promise
Currys offer a 'Price Promise' which means you can compare prices, competitors and delivery details on their website. If the same product is cheaper on a different site, Currys will refund you the difference. This is a handy thing to know before jumping into Black Friday, as you can save even more money with Currys' price match guarantee.
4. Check previous Black Friday deals
Checking the previous Black Friday deals gives you an idea of what to expect this year. This covers last year's price and percentage cuts or what products were the most popular. It's also helpful to find out how quickly things sold last year and when the sales started to make sure you're prepared and on time to get the items that you want.
What were the best Currys Black Friday deals in 2021?
According to the Currys Black Friday page, the most popular products that sold at Currys during Black Friday 2021 were AirPods, HP Pavilion 14-inch Laptop and Apple iPad (2020). There were reportedly over 14,000 AirPods orders which is miles ahead of over 2,000 orders on the HP and iPad. So, if you're unsure what to look for in the Currys Black Friday sale, take this as a sign that they sell brilliant tech products at super low prices. Kettles and 55-inch TVs also saw many orders, too.
In last year's Currys Black Friday sale, the Currys website had over 10 million more online visitors than in 2020. The busiest shopping times were from between 7am - 1pm on the day, so if you want to be first to get the best deals, shop a little earlier to avoid the shopping frenzy.
Currys Black Friday discount codes
Currys is the best retailer to look at for extra discounts during its Black Friday sale. On the day or week leading up to the event, Currys will have price drops on tons of products site and storewide, but you can also get further money off your order with discount codes. These will be advertised on the Currys Black Friday page when the event launches and we'll also make sure to list them here.
The kind of discount codes you can expect to find include money off large appliances when you spend over a certain amount. Last year, this will applicable to washing machines, fridge freezers and cooking units. For Currys discounts before Black Friday, check out our Currys discount codes for current deals and price cuts.
The Currys 'Tech Now, Pay in 2023' deals
To help tackle the cost of living crisis, Currys is offering a 'Tech Now, Pay in 2023' scheme. What this scheme does is offer flexible credit to suit you, so you can buy a new washing machine, TV or other tech product, and you won't have to official pay until next year.
Available on purchases from £99, shoppers can choose the term that suits your monthly budget (12 to 36 months) and you can choose to make additional payments or pay off your balance 24/7 at no extra cost.
There are also other additional offers up for grabs on select products including 'Buy Now, Pay Later', Interest Free Credit and Pay in 3 between £99 and £499.