Berghaus discount codes for June 2022
Great cash savings with the top 0 Berghaus voucher codes
All the best features, news, tips and great deals to help you live a better life through technology
Thank you for signing up to T3. You will receive a verification email shortly.
There was a problem. Please refresh the page and try again.
Hints & Tips
Save 10% on your first order when you sign up for the Berghaus newsletter. When you sign up, you join the Berghaus community and are the first to see the latest news and exclusive offers.
Berghaus has a friend referral scheme

(opens in new tab)

. To get involved, log in to your account to get your unique referral code or link that you can share with your pals. Your friend will get £5 off their order and you'll get £5 credit for every successful referral.
Customers can get their Berghaus order shipped to almost every country in the world, including European and Asian countries, plus the USA, New Zealand and South Korea. Check the Berghaus International Delivery Information page for a full list of countries. International delivery will have charges and costs but it depends on where you're shipping to.
To contact head to the Contact Us

(opens in new tab)

page.
---
What does Berghaus sell?
In essence, Berghaus specialises in outdoor clothing, walking boots and hiking rucksacks. When going for an outdoor adventure the weather can be really unpredictable so having some hardy outdoor wear is essential to keep you feeling safe and comfortable. But what exactly do you need and is it available at Berghaus?
First off, hiking boots or walking shoes are crucial to support your feet and ankles when going on a hike and this ultimately helps you to avoid injury. Berghaus has an abundance of outdoor footwear for men and women in different materials, styles and shapes. Here at T3, we love the Berghaus Explorer Trek Gore-Tex Hiking Boots because of their excellent grip and support, plus rain is no match for them - they're brilliantly waterproof! T3 has awarded them a 5 stars T3 Platinum Award, read our review to find out if they're a perfect match for you! They're currently priced at £150, but make sure you check our Berghaus discount codes to lower the cost.
Rucksacks are an essential piece of kit to take with you when you're out on an adventure to keep you organised and safe. Berghaus has an immense range of bags, from day packs, rucksacks and travel bags, so you're covered for whatever you need! The Berghaus Alpine 45, Fast Hike 32 and Ridgeway rucksack are all recommended in our best hiking backpacks guide so read this for more details.
To take on all weather conditions it's best to layer your clothing. A waterproof coat, waterproof trousers, a mid-layer and base layer top, fleece, hat and gloves are all great clothing options to take along with you for colder weather hikes. During the summer, a lightweight waterproof jacket, base layer t-shirt and hiking shorts will keep you cool and comfortable. Berghaus sells all of these and more, and it's easy to find what you're looking for as you can search for specific clothing items.
Is Berghaus a good brand?
Berghaus was first established in the 1960s and the team prides itself on being experts in quality outdoor wear that's built to last. Berghaus is an established and respected brand with its products often being sold at third party outdoor retailers as well.
You'll often see people wearing Berghaus' outdoor clothing out in the wilderness. Not only this, but you'll often spot Berghaus clothing when people stroll around town shopping, which highlights how versatile its products really are!
Here at T3 we love Berghaus. Clothing, footwear and bags from Berghaus' extensive range will often feature in our Best Buys articles, like the best fleece jackets, best waterproof jackets and best walking shoes for men, just to name a few.
But you don't just have to take our word for it! If you want to research specific Berghaus items before you buy, this is easy to do on the Berghaus website. When you click on a product, Berghaus has a section called 'The Lowdown' where there'll be a detailed description of the product and also an 'In a Nutshell' section which gives brief but important bullet points on the item's main features. There's also a size guide, so you can make sure you buy clothing and footwear that'll fit you perfectly.
Each product also has a customer review section. The products can be rated out of 5 stars and the number of stars the product averages are displayed underneath the product's name when you're on the product page. To view the reviews, click on the stars and this will take you to the review section, where you can read people's reviews.
When is the next Berghaus sale?
You'll be happy to hear that picking up a bargain is nice and easy at Berghaus. Berghaus always has an outlet sale where you'll find loads of clothing, footwear and rucksacks, currently selling items with up to 60% off! The outlet section can be found along the top bar of the website on the right-hand side. To narrow your search, hover over the 'Outlet' dropdown and you can select between 'Men's Outlet' and 'Women's Outlet'. If you just click the 'Outlet' button, you'll be taken to the outlet homepage, and Berghaus has a handy 'Top Outlet Deals' feature, which showcases some of the best current offers.
Right now, the Men's Hillwalker 3in1 Waterproof Jacket, which costs £154, the original price was £220 so it has a whopping £66 discount. This jacket is built to protect you against whatever the weather throws at you, thanks to the GORE-TEX® fabric. The fabric on this jacket helps to keep you dry when it rains whilst also remaining breathable. It'll keep you feeling cool and fresh, no matter what.
Another great deal at the moment is the Women's Monic 3 in 1 Jacket, which costs £125. It has an amazing £125 discount - originally priced at £250! This jacket is super adaptable as it can be worn 3 ways as it has both an outer and an inner jacket. The inner jacket is lined with Hydroloft®insulation so it keeps you feeling snug and warm while the outer jacket will keep you dry from any downpour with its waterproof material.
Does Berghaus offer a student discount?
When you're at university, it's nice to have a break from studying to spend time in nature, enjoying the fresh air. Of course, to do some outdoor exploration comfortably, you're going to want to invest in some outdoor clothing and walking boots. So, students, you'll be happy to hear that Berghaus offers a 15% student discount in association with Student Beans. It's easy and free to claim your student discount, just head to the Student Beans website to register and verify your student status. Once you're registered, search for 'Berghaus' and once you're on that page you'll be given the student discount code that can then be added at the checkout on the Berghaus website.
For students, we recommend checking the 'Men's Everyday Outdoors' and 'Women's Everyday Outdoors' sections for great value items, that you can wear while you're out in the wilderness but can also wear for everyday clothing (we love multifunctional!). Now that spring is here, layering up is recommended for hikes, so getting a good base layer t-shirt is a great purchase. The Men's Organic t-shirt range is versatile and comes in various colours and with different size Berghaus logos, so there's a lot of customisation depending on your preferences. Right now this range of t-shirts is priced at £25, and with the addition of a 15% student discount will cost £21.25.
For women, the Voyager Tech Tee Short Sleeve Crew Top is a fantastic choice. It has lots of colour options and is made of breathable material. It's priced at £28, so will cost £23.80 with the student discount.
Does Berghaus have a free repair service?
Berghaus offers an amazing service called Repairhaus, where the team will repair your Berghaus gear, for free, whether you brought it directly from Berghaus, a third party retailer or even if it's a hand-me-down! Berghaus offers this service to fight climate change by encouraging people to reuse their clothing, not buy new items. A great quote from the Berghaus Repairs page is "Keeping your kit going over land, not into it".
To request an item to be repaired for free, head to the repairs page on the Berghaus website. This page can be found when you scroll down to the bottom of the website, in the 'Product Care' section, click 'Free Repairs'. When you're on this page, there's an option to fill out a form where you can add the details of your repair. If your items are eligible for repairs, you'll be able to send the items in and the team will fix your gear. If not, Berghaus offer a few alternative options.
One option is your item can be replaced if it's still within its guarantee and you have proof of purchase. If it's outside of its guarantee, Berghaus will offer you a discount on your next purchase.
Does Berghaus offer free delivery and free returns?
You'll be ecstatic to hear that Berghaus offers free standard delivery on all of its orders. So whether you've just ordered a hiking rucksack or have bought a whole variety of outdoor clothing and walking boots, you don't need to worry about any additional costs once you head to the checkout. Free standard delivery takes between 2-3 working days from Monday to Saturday and excludes Sunday and Bank Holidays.
If you're keen to get your order ASAP, Berghaus does offer an express delivery option that costs £5.99. To take advantage of express delivery, complete your order before midnight to receive your order the very next day. What's great about express delivery is that this option is available 7 days a week!
Berghaus also offers free returns on its orders which is valid for up to 60 days from purchase. To start, log in to your Berghaus account, select your order and click the 'return' button. From here you'll be assisted through the process to return your purchase. After you've requested your return online, you'll get an additional 14 days to send the order back to Berghaus. Once your items are received by Berghaus, you'll get an email to confirm and the money will be sent back to the original payment account. This can take 3-5 working days to show up in your account.
What collections are currently available at Berghaus?
On the Berghaus website, you can search for specific collections for both menswear and womenswear. But what are some of the best collections at Berghaus and what makes them special?
First, there's the Organic Cotton range. This line of clothing is made of soft, breathable cotton materials - you'll feel both luxurious and comfortable on your next hike if you wear these threads! These items are organic which means they've been made with high-quality fibres, so they're built to last.
The GORE-TEX® collection is made of GORE-TEX® materials. This material is well known in the hiking community and its windproof and waterproof technologies is generally really highly regarded. This range is perfect for long and intense outdoors escapades as the GORE-TEX® material on the clothing and footwear will keep you warm and dry no matter what the weather decides to do - bring it on! To find out more, read our what is Gore-Tex? guide.
For sustainable outdoor and footwear, check out the MADEKIND™ collection. These products are made with eco-friendly materials, using over 50% recycled materials and products that are insulated with down is 100% RDS certified.
---
How to use Berghaus voucher codes
1. Check our latest Berghaus voucher codes.
2. Once you've found the offer you'd like to use, click on the offer.
3. When the pop-up box appears, you can copy the code.
4. Head to the Berghaus website, do your shopping and head to the checkout page.
5. Underneath the basket total, there's a box that says 'Got a discount code? Enter it here:' paste your discount code and click 'Add'.
6. If the discount code is eligible for the product, the discount will be added. If it's not, this text will come up: 'The discount code you entered is invalid or not applicable to the contents of your basket', meaning you can't use it.
---
The latest waterproofs for your outdoor adventure
Berghaus is renowned for its waterproofs, including jackets, trousers and backpacks. Waterproof jackets are essential for any outdoor activity and expedition. You never know when it's going to rain so it's always handy to have a waterproof jacket in your bag or in your outdoor kit.
Whether you're looking for a light option for a family day out or a jacket that protects against the most extreme weather conditions, Berghaus offer the highest quality premium waterproofs for both men and women. Berghaus' waterproof jackets and coats has been rigorously tested to ensure they offer the best protection possible.
In 1977, Berghaus became one of Europe's pioneer users of Gore-Tex fabric which is what the waterproofs are still made of today. Gore-Tex fabric is a waterproof and breathable material that is lightweight, repels liquid and lets water vapour pass through it. This fabric is guaranteed to keep those wearing it dry and warm and Berghaus still use it today as well as its new 100% waterproof fabric, Hydroshell. On the Berghaus website, you can shop for its own waterproof collection or Gore-Tex waterproof jackets, depending on your needs.
Berghaus also offers 4-in-1 waterproof jackets and coats, that offers the wearer an outer jacket and inner jacket options in one. The jackets are well insulated so they keep you warm and dry, plus they have a lot of stamina so they're brave in the face of the elements and extreme weather, like rain, wind, hail, sleet or snow.
---
Set off for the day with bestselling rucksacks and backpacks
If you're off on a hike, camping trip or a full expedition, it's important that you have a sturdy rucksack or backpack to carry all of your essentials. It completely depends what type of activity you're headed on and what climate you'll be in that determines the size, colour and fabric of the bag. Lucky for you, Berghaus has a live chat on its website where you can talk to an expert to find the best bag for you.
When shopping for a rucksack, always make sure it has everything that you need for the expedition and adventure that you have in mind. For example, if you're headed on a walking trip like a Duke of Edinburgh walk, make sure you've got a bag that you can fit in a tent or cooking equipment, clothes, food and toiletries. On a walk like this, it's always handy to have water and drinks accessible so choose a backpack that has pockets on the side so you don't have to stop and unzip your whole bag to get what you need.
Currently, in the Berghaus outlet, you can get 50% off leading rucksacks and backpacks in multiple colours, including black, blue, khaki, red, pink and purple. These types of bags make great gifts for people who love to explore and go on day or weekend trips. By choosing a Berghaus backpack or rucksack, you know you're getting a high-quality bag that will stand the test of time.
As T3's resident Shopping Expert and Deals Writer, Beth covers deals, discount codes, how to save money and seasonal holidays, including Black Friday, Cyber Monday, Amazon Prime Day, Boxing Day and Easter sales. Having always been passionate about writing, she's written for websites, newspapers and magazines on a variety of topics, from jewellery and culture, to food and telecoms. You can find her work across numerous sites, including Wedding Ideas Magazine, Health & Wellbeing, The Bristol Post, Fashion & Style Directory and more. In her spare time, Beth enjoys running, reading, baking and attempting DIY craft projects that will probably end in disaster!
Rate Berghaus Discount Codes
2 ratings with the average rating of 5 out of 5 stars.
Berghaus (opens in new tab) is a British outdoor clothing and equipment brand and store. Founded in 1966 in the North East of England, Berghaus was created by climbers and mountaineers, Peter Lockey and Gordon Davison to sell quality outdoor gear. The store originally sold other brands clothes, including skis and walking boots, before the founders decided to make their own outdoor wear inspired by what climbers needed and wanted. Throughout the 1970s and 80s, Berghaus became well-known for its rucksacks, walking jackets and fleeces. Since its inception, Berghaus has been offering specially designed products for climbers and other outdoor adventurers and have become one of the world's leading outdoor brands. As Berghaus is its own brand, you'll find only Berghaus products on its website. Berghaus is also a popular seller on other retailer websites like Blacks, Go outdoors, Millets and more. It's time to get stocked up on essentials for your next outdoor adventure, so make sure you check our Berghaus discount codes to snap up a saving.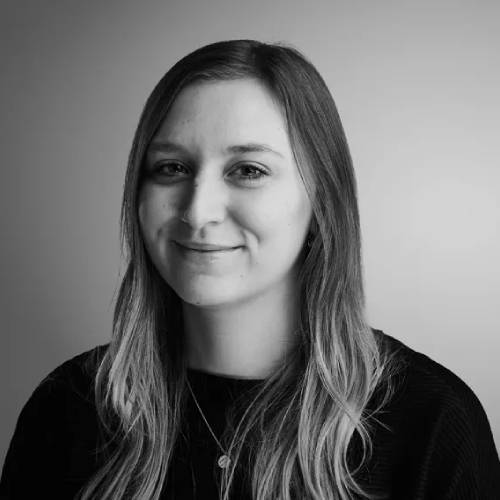 Bethan Girdler-Maslen
Deals Writer
As T3's resident Shopping Expert and Deals Writer, Beth covers deals, discount codes, how to save money and seasonal holidays, including Black Friday, Cyber Monday, Amazon Prime Day, Boxing Day and Easter sales. Having always been passionate about writing, she's written for websites, newspapers and magazines on a variety of topics, from jewellery and culture, to food and telecoms. You can find her work across numerous sites, including Wedding Ideas Magazine, Health & Wellbeing, The Bristol Post, Fashion & Style Directory and more. In her spare time, Beth enjoys running, reading, baking and attempting DIY craft projects that will probably end in disaster!