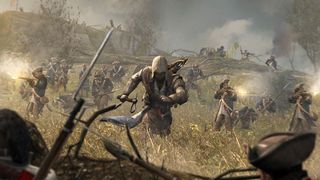 Assassin's Creed
According to Variety back in 2011, Ubisoft was rumoured to be in the final stages of a deal to turn the open world adventure game into a film and since then the French games publisher has created its own film studios Ubisoft Pictures to make it happen. Working directly with a distributor to make sure they don't lose creative control and the film doesn't end up panned like most of video game adaptations, Prometheus actor Michael Fassbender is in line to play the lead role of Altaïr and has had previous video game experience having done voice acting work for Fable III back in 2010.
Release date: TBA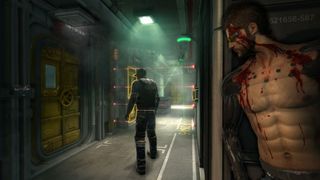 Deus Ex: Human Revolution
Eidos and Square Enix made the announcement in 2012 that they would be making a film based on the Cyperpunk-inspired third instalment of Deus Ex that and for those who have played it, is a game which is clearly inspired by Sci-fi flicks like Bladerunner. Since that announcement director Scott Derrickson (The Exorcism of Emily Rose and Sinister) has been given the duty to do bring the project to life and the good news is that at least his co-writer Robert Cargill has played the game 'several times' as revealed in an interview with Movies.com: "I'm in the middle of my third play-through now. I'm trying to beat it without killing anyone but the bosses, which is not easy."
Release date: 2014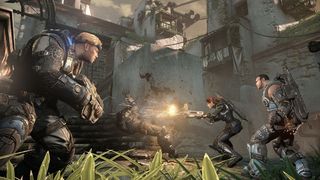 Gears of War
In development from film studio New Line who were responsible for Peter Jackson's Lord of the Rings Trilogy and most recently the Hobbit, the project to turn the Epic Games shooter into a film began way back in 2007. Director Len Wiseman had been part of the project but droppd out in 2010 as it was revealed in an interview with Epic Games president and co-founder Mike Capps. In October last year, Variety reported that Creative Artists Agency were hoping to meet with producers to talk about getting the project back on track but it will of course have to happen without the input of former lead designer Cliff Bleszinski who worked on Gears right from the beginning.
Release date: TBA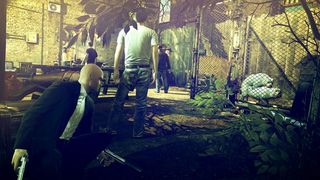 Hitman
Agent 47 made a forgettable debut on the big screen back in 2007 when Timothy Olyphant (Justified) played the lead role in a film widely panned by the critics. That's not stopped Fox International Productions who according to recent reports is planning to reboot the series this time swapping Olyphant for Vin Diesel's co-star in the Fast and Furious series Paul Walker. The movie will be entitled 'Agent 47' and hopes to notch up higher than the 35 Metacritic rating score it managed last time round.
Release date: TBA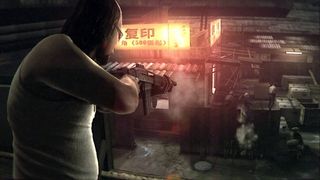 Kane & Lynch: Dead Men
A film inspired by the third person shooter based on two death row inmates has been in the making for some time with Bruce Willis cast as mercenary Kane and Jamie Fox (controversially) as the schizophrenic Lynch but it is still listed as in the 'pre'production stage on its IMDB page. The script has apparently been re-written several times with Kotaku getting a look at an early version of the script but the Lionsgate film production is tipped to hit cinemas some time in 2013. Kyle Ward has written the screenplay while it appears that F. Gary Gray whose previous work includes Be Cool and the remake of the Italian Job will be calling the shots from the directors chair.
Release date: 2013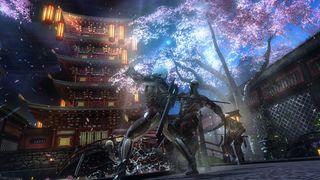 Metal Gear Solid
The franchise which has been flaunting its cinematic-style looks since it exploded on the first PlayStation in 1998, will be turned into a Hollywood movie after Columbia Pictures officially announced that it was taking on the project when the game celebrated its 25th anniversary. Hideo Kojima's stealth-action franchise will be brought to life by Avi Arad (Iron Man and Amazing Spider-Man). Mike De Luca, who has Moneyball, Social Network and Ghost Rider to his production credits was hoping to make Metal Gear the movie happen but appeared to cite differences with Konami in a recent interview. There's been no talk of when it will go into production or casting, but we like the idea of Christian Bale putting down the bat suit for the role as Solid Snake.
Release date: TBA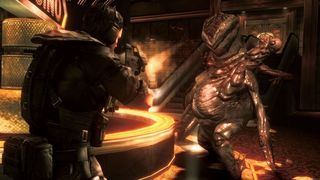 Resident Evil
Perhaps one of the most surprising video game to movie success stories, the film franchise based on the Capcom survival horror series is already into its fifth film and British director Paul W.S Anderson is preparing to bow out with a sixth and final instalment which we assume that Milla Jovovich will reprise her role as Alice. According to MovieWeb.com Anderson not only reveals that this will be the last film but that it will 'see the movie coming full circle' which would welcome back old characters like Michelle Rodriguez and Colin Salmon. RES 6 is tipped to land in 2015.
Release date: 2015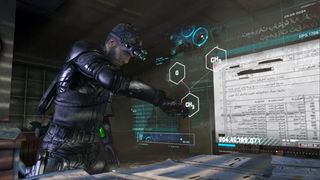 Splinter Cell
Seemingly not content with an Assassin's Creed film, Ubisoft and its new film studio is bringing Sam Fisher and his stealth antics to life with Team Regency on board to help distribute the film. Eric Singer (The International) is set to pen the script for the Splinter Cell film and according to Variety, Tom Hardy who starred in Inception, Bronson and the Dark Knight Returns as Bane will play the role of Fisher with Jean-Julien Baronnet, CEO of Ubisoft Motion Pictures saying that Hardy has "a phenomenal ability to take on complex and varied roles with his broad range of acting skills."
Release date: TBA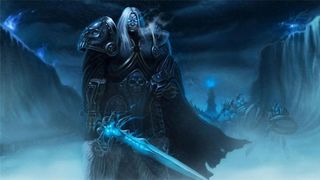 World of Warcraft
Blizzard's world-conquering fantasy MMO took a step closer to appearing at your local Cineplex as Source Code and Moon director Duncan Jones agreed to call the shots for the live action film. With a background in making sci-fi flicks, Jones apparently has a hefty $100 million (£63 million) budget to create the film that hardcore fans will love and if he doesn't nail it he can probably expect a 10 million strong army of trolls to let him know about it.
Release date: TBA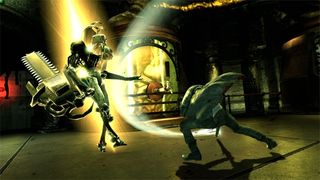 DmC Devil May Cry
The game which was given a much needed reboot by Capcom looks set to get a film to go with it after the DmC-makers officially announced back in 2011 that a film was on the cards. Screen Gems, which is part of Sony Pictures has secured the rights while Kyle Ward who is working on the screenplay for film based on Kane & Lynch will be involved in the script-writing process. Interestingly, Screen Gems are responsible for the Resident Evil movie franchise which keeps on going, so here's hoping the new Dante is more like RES than the Street Fighter...
Release date: TBA