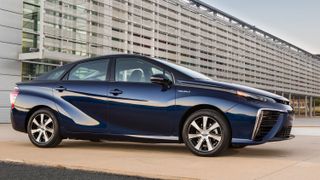 Introduction
Industry insiders predict that autonomous vehicles will be on European roads by the year 2020. In just five years' time, you could be checking emails, devouring a full English breakfast or catching up on last night's television while a car whisks you to work.
It's a slightly disturbing thought for anyone who actually enjoys the act of driving a car or for those technology doubters who simply don't want to relinquish their safety and wellbeing to a robot.
But there is good news, as a brace of technological advances are on the horizon and rather than replacing the driver, they aim to make the whole business of hacking along the M25 easier and more pleasurable.
Take a look at our pick of the 10 auto innovations that are going to be bigger than the driverless car over the next few years.
In partnership with Microsoft, powered by the HP Spectre 360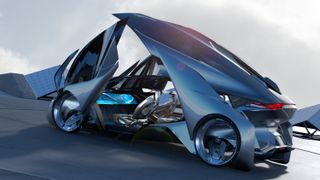 Biometric Vehicle Access
Even some of the most affordable cars on the market now come with a keyless entry system, which allows the owner to unlock and start the car as long as the fob and its transponder are somewhere in the vicinity. But even the humble key hasn't escaped the clutches of progress, as a number of manufacturers are currently trialling a variety biometric access systems. Soon, a driver will only have to run a thumb or finger over a door handle to gain access to their car. For example, Chevrolet recently announced its madcap FNR self-driving concept that not only looks insane but also features an iris-scanning entry system. The FNR is a long way off but we could see iris scanning and biometric access technology filter into production cars as soon as it becomes commercially viable.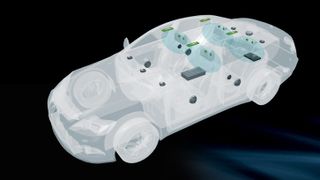 Individual Sounds Zones
Harman's in-car innovation could signal an end to the classic road trip argument that usually ignites over a questionable taste in music. The US audio specialist has developed something called HALOsonic technology, which uses acoustic design and complementary digital signal processing to maximise speaker directivity within the cabin. In short, it means all four occupants can listen to individual pieces of music without the risk of sound clash. Better still, a designated passenger can make and receive phone calls via the vehicle's hands-free system while the driver enjoys a spot of TalkSport. Passengers can also adjust the zones so two or more individuals can take part in the phone call or listen to the same piece of music without annoying the remaining member of the travelling party.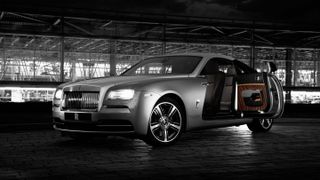 Intelligent Parts
Headlamps are no longer big, dumb beams of light and gearboxes no longer simply swap cogs when you tell them to. Even the most basic parts on a modern vehicle are developing brains and that's good news. For example, the latest eight-speed automatic transmission from ZF, which is used by BMW and Rolls-Royce, syncs with the on-board satellite navigation system and uses topographical information to select precisely the right gear for the terrain. The result is a smoother and more fuel-efficient ride. Audi's adaptive lighting system does much the same; by reading route information from the GPS it can activate corner lighting and apply high beams on low-lit back roads. A video camera located at the front of the car can also detect an oncoming vehicle and reduce the lights according to avoid dazzling fellow road users.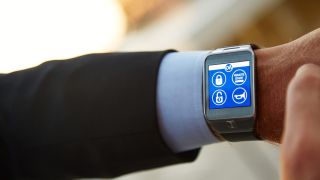 Remote Vehicle Access
Manufacturers such as General Motors, BMW and Mercedes-Benz have already rolled out vehicles that remain constantly connected to the network via a 4G SIM card nestled in the dash. The plus sides of being constantly connected are that emergency services can be notified as soon as there is an accident, a 24/7 concierge service can grant access to a vehicle if you lose your keys, the police can remotely shut down a stolen vehicle and the manufacturer can keep track of a car's health with real-time diagnostics. Plus occupants can enjoy the rapid in-car Wi-Fi that typically comes with these system. The downside is that it all feels a bit Big Brother.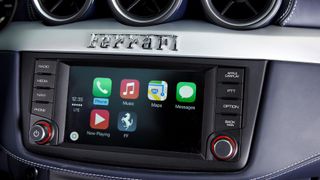 Apple CarPlay and Android Auto
The consumer technology giants have conquered just about every corner of the market bar the car stereo, and considering we spend most of our time enjoying music, podcasts and radio on our daily commutes, it's amazing it has taken so long. Both Apple and Google have released their own infotainment systems, which allow smartphone users to access popular apps while on the move. That means Google Maps can be used to navigate, iTunes can provide the, erm, tunes and the world's most popular search engine can suggest a good place to stop for lunch. Ferrari, Volvo, Fiat and many more manufacturers have already signed up for both services but customers can also retrofit head units thanks to a number if aftermarket offerings.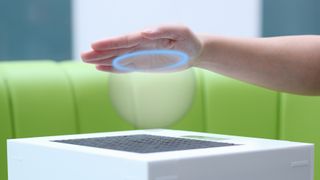 Ultrahaptics
The University of Bristol's Interaction and Graphics research group has successfully developed a system that allows users to touch and 'feel' a graphical interface. The gizmo uses ultrasonic transducers to exert force on a target mid-air, giving the user a sensation of touch. It has immediately garnered interest from the automotive industry, which can see value in drivers being able to 'grab' or 'hold' a menu and interact with it without averting eyes from the road. The same team is also working on displays that produce a simulated texture, which means drivers could recognise menu screens and functions by feel rather than sight.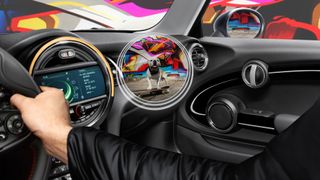 Augmented Vision
A number of manufacturers, including Mini and Jaguar Land Rover, are already toying with the idea of augmented vision in production vehicles. The former recently announced its Augmented Vision Concept, which sees its drivers wear slightly questionable goggles whilst behind the wheel in order to experience navigational instructions that are beamed directly onto the road and vital vehicle information placed handily in the eye line. Jaguar Land Rover is also busy tweaking its similar Virtual Windshield technology and innovations that allow pillars, blind spots and bonnets to be rendered invisible by relaying a live video feed from external cameras directly on to a high-tech windscreen.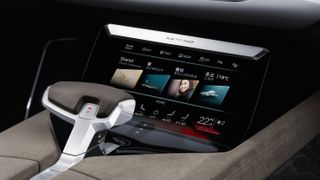 Virtual Cockpits
Analogue instrument binnacles are so last year, we are now ushering in an era of cutting-edge TFT displays that take care of old-school functions. Audi's latest TT features a beautiful 12.3-inch display that sits behind the steering wheel and depicts everything from the car's current speed to navigational instructions. It works well in such a driver-focussed car but it doesn't leave much for the front passenger to fiddle with. No problem, Audi is already experimenting with TFT displays that cover the entire dash and allow passengers to 'swipe' information, such as nav instructions and playlist options, directly to the driver module. In fact, Audi's recent Prologue concept vehicle packs more touch-screens than an Apple Store and enough web-enabled functionality to keep occupants entertained on even the longest journeys.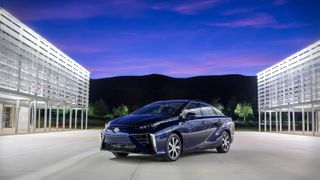 Hydrogen Fuel Cells
It is no secret that the world's oil reserves are running out and the fluctuating cost of petrol and diesel has drivers fretting when the credit card statements arrive each month. Hydrogen power could be the answer as it is cheap, easily sourced and produces nothing in the way of harmful exhaust emissions.
Several manufacturers already offer purely hydrogen-powered vehicles but perhaps most tempting is Toyota's Mirai, which not only looks like a prop from a sci-fi movie but can also travel for around 430 miles on a single tank. Toyota also famously announced at this year's CES that it would make some 6,000 hydrogen patents available to the automotive world, which will hopefully encourage other marques to follow suit and persuade governments to spend money on the hydrogen fuelling network that is essential to keep the cars running.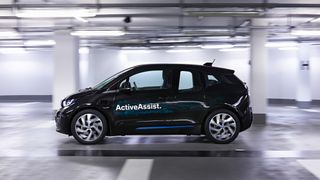 Valet Parking
The act of handing over car keys to an oily-skinned teenager so he or she can inevitably kerb the alloys hasn't really caught on in this country but that doesn't mean us Brits are bound to parallel parking for eternity. BMW has been working on an autonomous system that means its i3 and i8 hybrid vehicles can park themselves. The tech harnesses the power of radar, Lidar, camera and GPS technology and sees the vehicles scan a car park for a suitable space. Once detected, the car uses existing self-parking functionality to slot into said space. Better still, when the shopping spree is concluded, the owner can 'summon' the vehicle via a smartphone or smart watch app. The only thing holding the system back is the astronomical cost of the tech involved but that will change.