Ready to tee off the best Black Friday golf deals – you know, for golfers? Fore! We've tracked down the best deals on golf clubs, golf bags and all manner of other golf equipment, ready for you to use just as soon as the weather calms down a bit.
Golf equipment tends to be expensive so the mouth watering discounts on offer during Black Friday make it an exciting time for golfers who love a bargain. It's certainly more satisfying to get a pair of the best golf shoes or a new set of golf waterproofs to get you through the winter among the best Black Friday deals than the slightly iffy TVs, toasters and console 'bundles' that most people are looking for on Black Friday.
As with anything else, the first place to look for the best deals on Black Friday is of course, Amazon. American Golf and Scottsdale should also be at the top of your list.
• Shop all Amazon Black Friday golf deals now
• Shop all American Golf Black Friday deals
• Shop all Scottsdale Golf deals – OMG there are so many
You can buy virtually anything on Amazon so naturally it's a handy place for golf gear too. It isn't always the cheapest when it comes to the latest equipment from the big brands but there are always bargains to be had on some of the older stuff, especially tech items like laser range finders and some of the best golf watches.
However, it isn't necessarily the place where you will find exactly what you are looking for. But fear not, loyal T3 readers, we've got you covered. Here are five golf retailers that you need to check out if you're looking for the best Black Friday deals for golf. We'll be updating this with some of the best golf deals out there when the day comes…
Best Black Friday golf deals quick links
American Golf The biggest golf retailer in the UK with over 100 stores in GB and Ireland. Wherever you live in the UK you probably aren't too far from an American Golf outlet and there are always good deals to be had on Black Friday, both in store and online.
Scottsdale Golf This online golfing hypermarket is having an absolutely huge sale. We looked at the section devoted to Nike apparel deals, and that on its own was longer than some entire websites. There's also deals on other clothing brands, clubs, balls, tech, trolleys… the lot. Deals change daily.
Golf Online You can pick up great deals on their website all year round so it will be exciting to see what kind of discount they offer for Black Friday. While their core business is online, GolfOnline opened up a "GolfInstore" shop located in Middlesex. Definitely check them out for winter sale bargains.

Clubhouse Golf The Manchester based company are one of the leading online golf retailers in the UK and should definitely be on your radar on Black Friday. Their superstore in Manchester is the biggest golf retail outlet in the north west of England and fitting is available in store from PGA professionals.

Clarke's Golf Also based in the north west of England, Clarke's Golf have a large online presence and regularly throw up some excellent deals on Black Friday. In 2020 they were offering 50% off a number of items so you should definitely check out what they have an offer. And with four different locations around Merseyside and Lancashire, if you're local it's worth taking a trip out there to check out the bargains in person, and if you treat yourself to a new club you can even try out on their driving range or nine hole courses.

Snainton Golf Trusted online since 2004, Snainton Golf stock all the best products from the top manufacturers at a competitive price. You can shop in store too in their main branch in Scarborough, North Yorkshire, or alternatively in their two sister stores located in Sheffield and Stafford. These eager beavers already have a Black Friday deals page up and running, too.
Best golf deals For Black Friday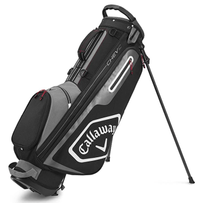 Callaway Golf Chev C Stand Bag: was £119.95, now £82.50 | SAVE £37.45 at Amazon A lightweight stand bag from a top manufacturer at a mouth watering price. Features include full length club dividers, Comfort Tech Strap System, soft mesh hip pad and non-slip foot pads to prevent slipping or sinking on turf.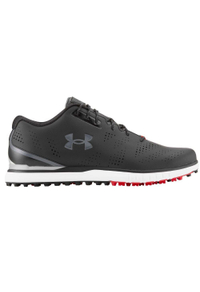 Under Armour Glide SL Spikeless Golf Shoes: was £99.99, now £59.95 | SAVE £40.05 at Clarke's Golf Ideally suited for summer golf but can be worn all year round due to their excellent waterproofing. Stylish, lightweight, breathable and and a real bargain at just under sixty quid.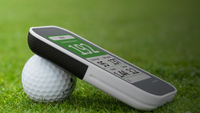 Garmin Approach G80: was £449.99, now £349.99 | SAVE £100 at American Golf A high quality, pocket sized GPS that will guide you around the course while also doubling as a launch monitor to put some fun into those dull sessions at the driving range. Even at the RRP of £449.99 its a good deal, but American Golf are offering it at £100 less. An absolute steal and a find addition to any golfer's collection.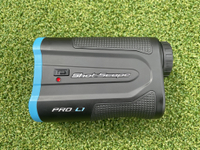 Shot Scope PRO L1 Laser Rangefinder: was £199.99, now £133.37 | SAVE £66.62 at Global Golf Easy to use, packed with features and with a range of a whopping 875 yards, this is one of the best value for money laser devices on the market. It features x6 magnification, target lock vibration and adaptive slope technology as well as a really cool option of red or black optics depending on light conditions.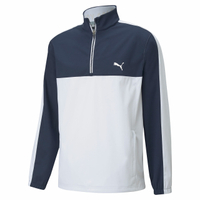 Puma Mens Riverwalk Wind Jacket: was £70, now £59.95 | SAVE £20.05 at Golf Online Made from 100% polyester, the Riverwalk jacket provides four-way stretch and warmth while maintaining the on-trend retro style of a classic 90's windbreaker. Ideally for keeping out those biting UK winter winds.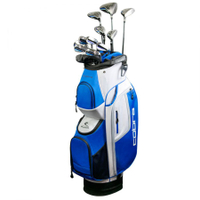 Cobra FLY XL 11 Piece Cart Bag Golf Package Set: was £1099, now £648 | SAVE £451 at Snainton Golf Ideal for anyone new to the game or looking to buy their first set. It includes driver, fairway wood, hybrid, irons (6 iron - Sand Wedge) and a putter, as well as a lightweight cart bag.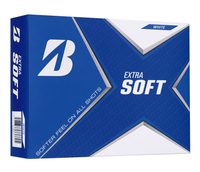 Bridgestone Extra Soft Golf Balls: was £24.99, now £14.99 | SAVE £10 at Clubhouse Golf The Bridgestone Extra Soft is designed with a superior, soft feel on all shots and long distance with a straighter ball flight. The ball features an aerodynamic 330 dimple pattern for better ball flight to help the golfer achieve long straight drives. Extra Soft is the perfect ball for all-around performance.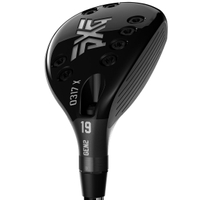 PXG 0317X Gen 2 Golf Hybrid: was £390, now £139.99 | SAVE £250.01 at Scottsdale Golf PXG equipment is high quality and very high priced, but you can pick up this hybrid for less than half the original RRP so this is a heck of a bargain. PXG clubs are often out of the budget of many golfers but this is your chance to make your set of clubs look that little bit more high end.
Best golf deals picked up by our pricing bots