From the very moment Samsung kicked off its Galaxy Unpacked event at 18:00 UK time, so too did the Samsung Galaxy S23 series embargo lift. So now you can check out all the lovely S23 content that T3 has concocted for your reading pleasure.
Below I've featured a series of articles, complete with ravishing pictures but of course, so you can check out the latest Galaxy S23, Galaxy S23 Ultra, and Galaxy Book news in more detail. It's from hands-on experience, giving real opinion about where these devices sit in context and, ultimately, whether you should consider buying.
Mike has been covering tech for over 12 years – and can remember the first Galaxy S flagship phone launch all the way back in 2010! How time flies, eh? Almost 13 years later he brings you the Galaxy Unpacked lowdown, plus early verdict reviews on the Galaxy S23 and S23 Ultra to decide if they're the best Android phones of 2023 for you...
Refresh
Family design
As you can see from the main image up top, the Samsung Galaxy S23 series is expected to look like a proper unified family this generation. By which I mean the S23 Ultra's design will trickle down for the S23 and S23 Plus too, going with the 'bare, exposed cameras' look for 2023.
If you remember the Galaxy S22 Ultra and S22 Plus then you'll know the latter featured a camera enclosure, which is expected to be gone, dead and buried, for the S23 equivalent. However, just because the family looks the same, albeit at differing 6.1-, 6.6- and 6.8-inch screen sizes, doesn't mean they'll be identical: I expect the Ultra will be the only model with curved screen edges and an integrated S Pen stylus.
It's not just phones!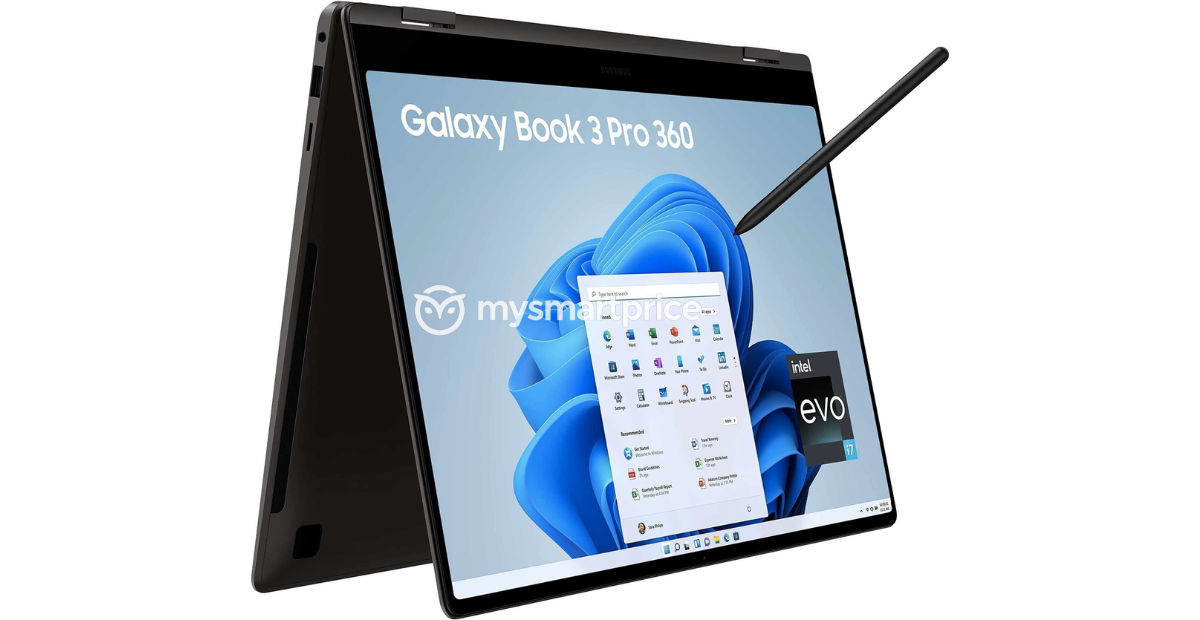 Wait, what – there are Samsung Galaxy laptops too? That's the expectation. As posted on T3.com five days ago, renders of Galaxy Book 3 Pro, Galaxy Book 3 Pro 360, and Galaxy Book 3 Ultra had appeared.
Samsung has long been in the laptops game, of course, it's just it ceased selling such products in the UK in 2014 and was on hiatus until around three years ago. Now trying to make a name for itself again in the laptops space, launching this apparent trio of machines is clearly a big deal for its 2023 plans.
While Samsung has explored Qualcomm collaborations for certain laptops, the new Galaxy Book 3 Pro / Ultra models will apparently house Intel hardware for a full-blown Windows experience. Right up to the high-end, it would seem, with Samsung looking to compete with Apple's latest M2 Pro/Max MacBook Pro models in its own way.
How much?!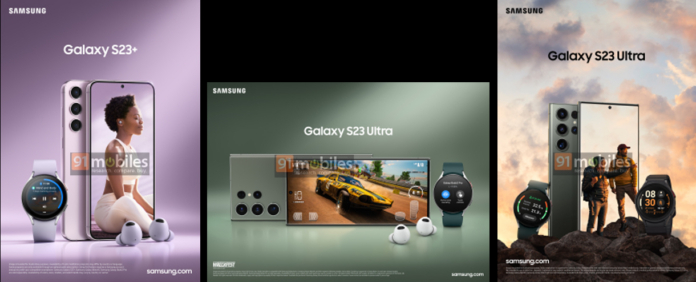 Back to these phones for a moment though. It's 2023 and, as everyone will have no doubt noticed, the cost of living has risen. So, too, has the cost of many products. And if European price leaks are anything to go by then the Galaxy S23 series is going to rather a lot pricier than its Galaxy S22 series equivalents.
How much are we talking here? We don't know for sure, but German pricing leaked last week starts at €949 for the base Galaxy S23, €1,199 for the S23 Plus and €1,399 for the S23 Ultra. That's roughly £835 / £1,055 / £1,230 compared to the £799 / £949 / £1,149 launch price of the equivalent S22 models.
Being that we have the wonderfully difficult British Pound Sterling to use here in ol' Blighty, I suspect the actual prices in GBP will be even more, just to add a bit of a sting. Yes, inflation is real, but if the Galaxy S23 series isn't that different to its predecessor then it begs the question: is it worth it and will anybody be willing to pay?
A major camera upgrade?
With regards to the Samsung Galaxy S23 Ultra in particular it's the camera that's expected to obtain the biggest change by featuring a 200-megapixel sensor.
That's a first for Samsung. While the company has indeed created such sensor resolutions before, none have ended up in a Galaxy device as yet. It was another Ultra, the Motorola Edge 30 Ultra, that first achieved that accolade.
However, while the S23 Ultra's resolution is expected to jump for the main camera, rumours suggest that everything else remains the same. So the lower-res 10MP sensors for the 10x zoom and 10MP for the 3x portrait lens won't see any changes. I was hoping for more refined zoom potential over higher-resolution processing really, so let's see...
Colour me excited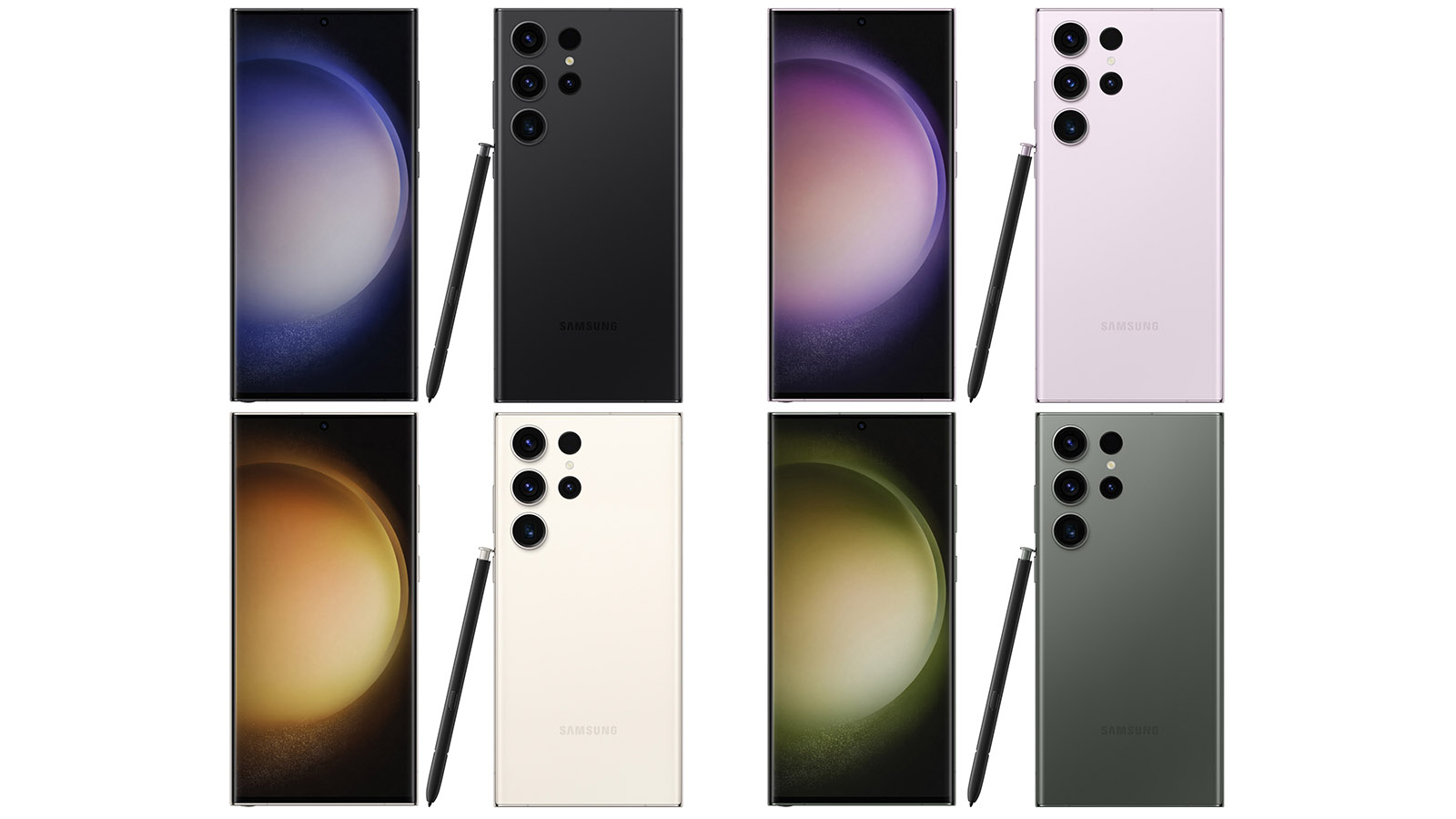 Trends come and go, which is why year on year you'll always see a new colour palette when it comes to mobile phones. Well, except for black. Can't beat trusty ol' black, eh?
For the Galaxy S23 series it's thought that there will be four colours total. A leak from Evan Blass, image above, certainly corroborates that thinking. And it would seem this year's palette is all about subtle. You might even say subdued.
The black, cream, green and I'm gonna say 'lilac' don't have that hyper hue of handsets of earlier years, and I'm perhaps surprised there's no extra special finish. Even the Galaxy S22 series had more than four colour options, so it seems Samsung is cutting back the range for 2023...
More power!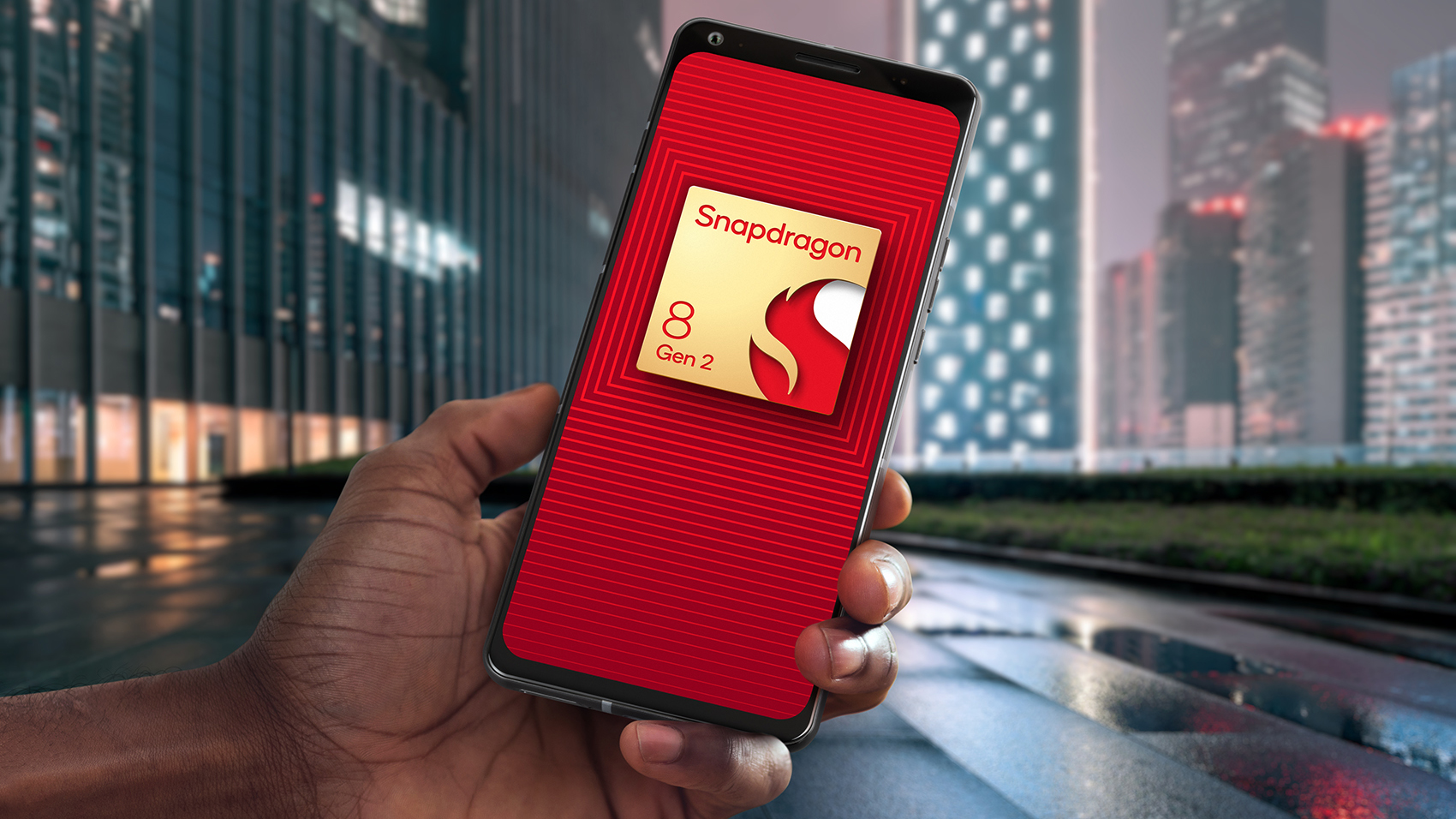 It was back in November 2022 when Qualcomm announced its Snapdragon 8 Gen 2 platform to the world (I was there in person at Snapdragon Summit), a little earlier than in previous years.
So it'll perhaps not be a big surprise that it's expected to feature in every Samsung Galaxy S23 model, from S23 to S23 Plus to S23 Ultra. But not only that, it's expected to be the chip used worldwide, as Samsung has signed a long-term agreement with Qualcomm regarding using its chips. That likely means no Samsung Exynos version anywhere in the world.
Why does Snapdragon 8 Gen 2 matter? You can expect in the region of a 35%+ compute and graphics boost, which ought to make the S23 series the most powerful phones on the planet when they're revealed. Great for gaming, great for everyday tasks, all of which sounds good to me.
Toughen up, buttercup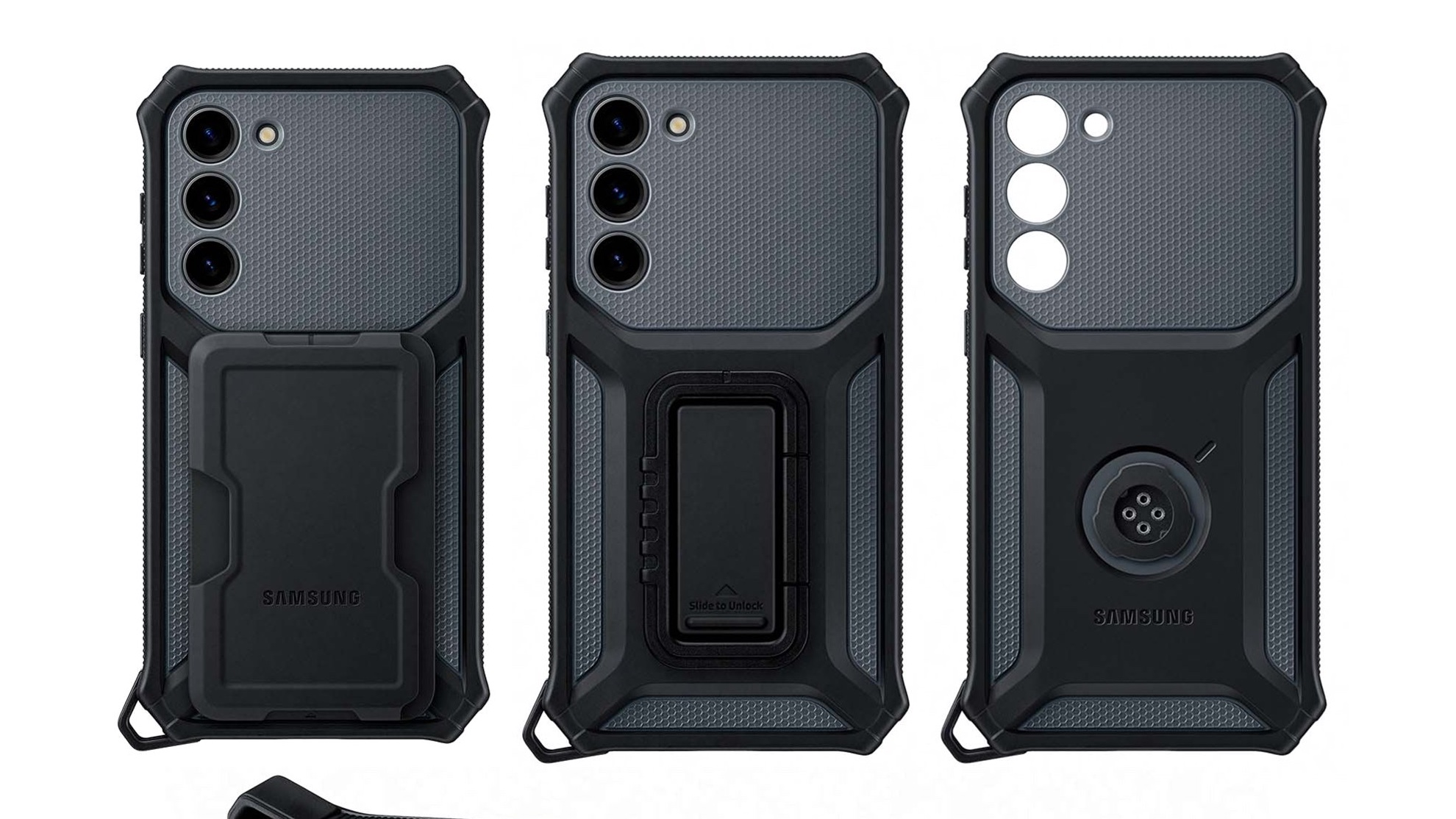 If you're going to be buying one of those four lovely colours, however, then I'm sure you'll be wanting to protect your new Galaxy S23 purchase with a case. Galaxy S22 Ultra fans have long been well-served by many a third-party case.
Except, what's this, Samsung has apparently developed a super-rugged case for the Galaxy S23 series, as T3 reported yesterday. Now that's a whole different take! It's much more than just a case besides. As said in that story:
"The case is called the Samsung Galaxy S23 / S23 Ultra Rugged Gadget Case with Stand, and – yes! – it's both rugged and has a stand ... [and] the stand module appears to be swappable – there's a wallet option too – and the bit underneath looks really like it's a magnetic connector."
'Epic nights are coming'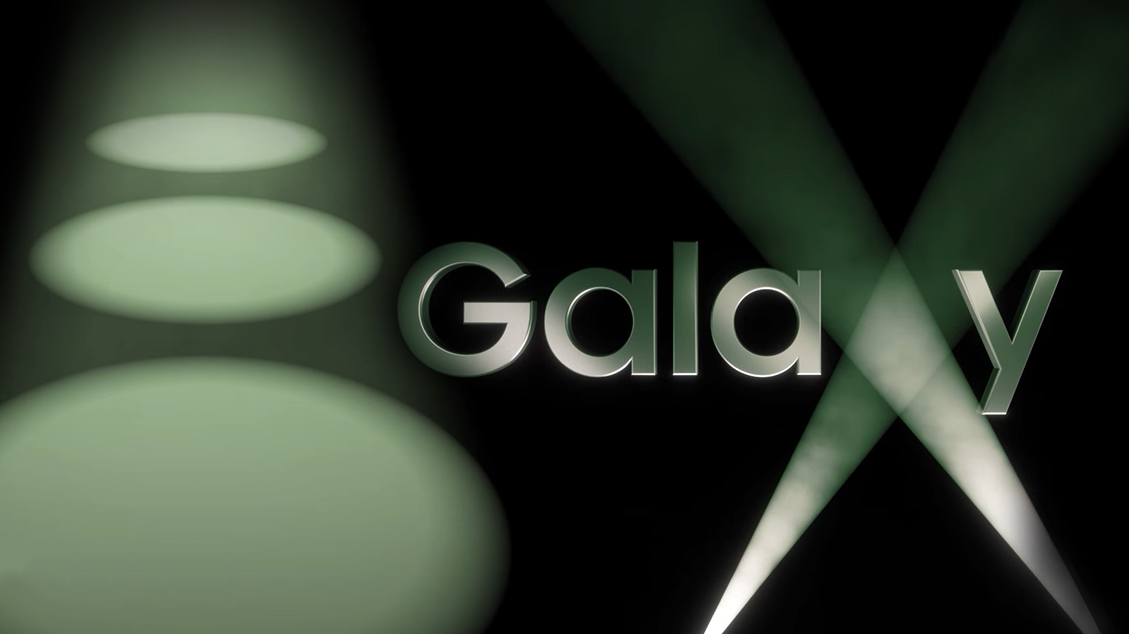 If you're wondering how to watch the Galaxy Unpacked event live then we have the article for you. The event will kick-off at 18:00 UK time, as I said up top, but if you go to the official Samsung YouTube page, where you can watch a teaser video from two weeks back, then there's a little more teased information too.
That video is entitled 'Epic nights are coming', clearly referring to Samsung's boost to night photography in the Galaxy S23 series. And, if you're going to tune in live for yourself then, well, I'm sure you'll also have an epic night for the hour (or more?) that Samsung will take to the stage to reveal its new Galaxy phone and laptop products...
Should you watch for a watch?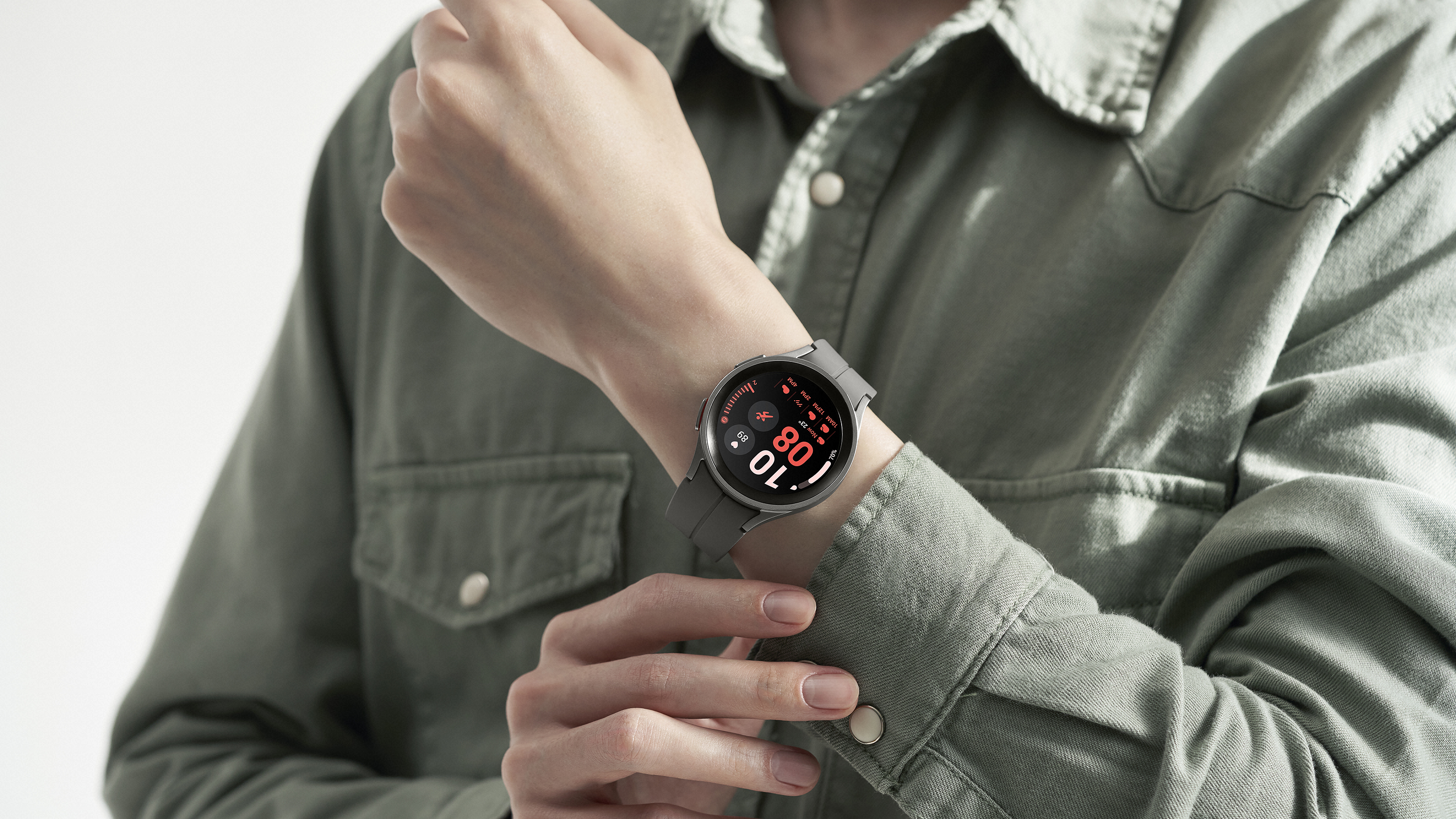 There had been whisperings that we could see a Samsung Galaxy Watch 6 launch today alongside the potential new phones. However, there's been no further suggestion that this is happening. So, unless there's a very well-kept secret, it's unlikely that this will happen. More likely is that a new watch will follow later in the year.
Prepare for a bigger pad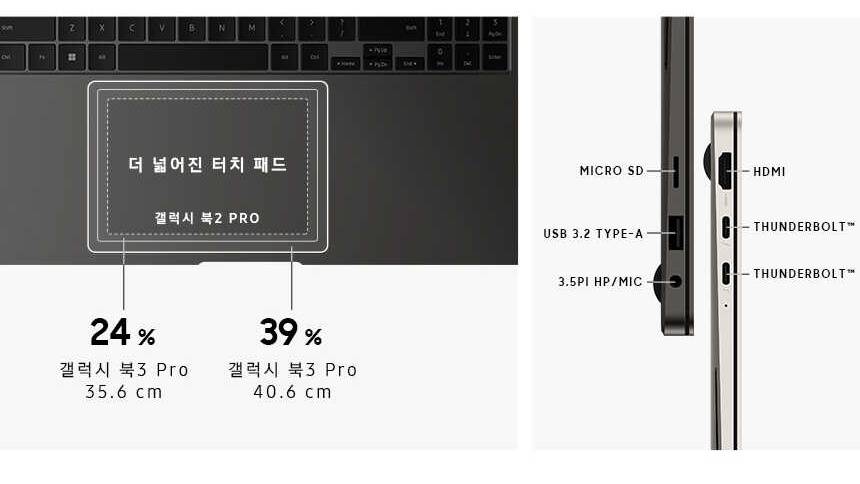 Here's a little leak on Twitter on the expected details of the upcoming Galaxy Book 3 Pro 14/16-inch models. It looks like the trackpads are getting bigger and they will feature a decent array of ports: 2x Thunderbolt, 1x USB-A, HDMI, MicroSD and 3.5mm headphone port. With so many laptops opting to reduce the port selection these days, this will come as welcome news.
Twitter is raining Unpacked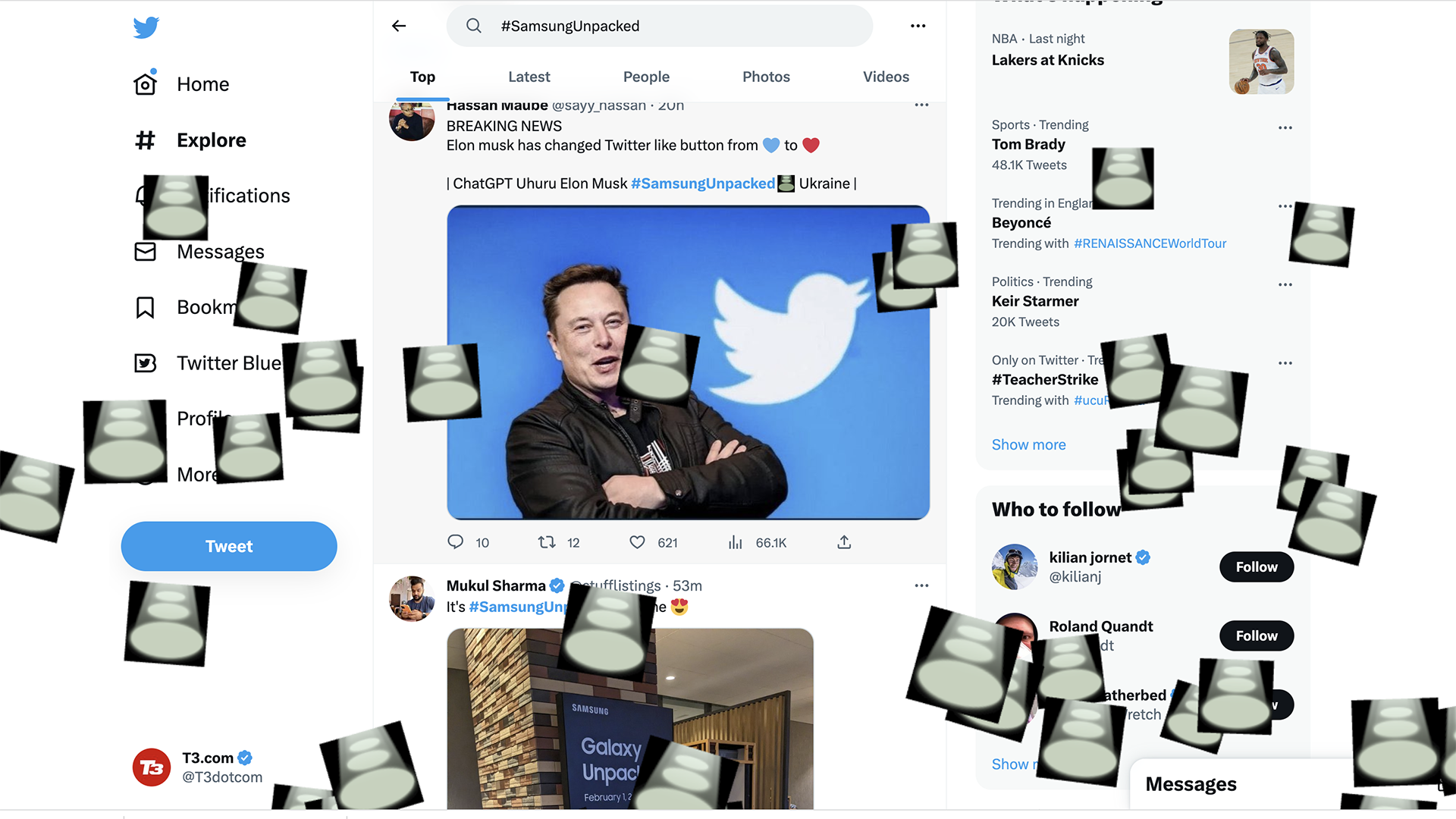 If you haven't tried yet, try searching for #SamsungUnpacked on Twitter and your screen will be showered with small Unpacked logos. It's a nice effect, though little S23 phones would have been nicer – but then I guess that might have given spoilers.
BTW, expect some BTS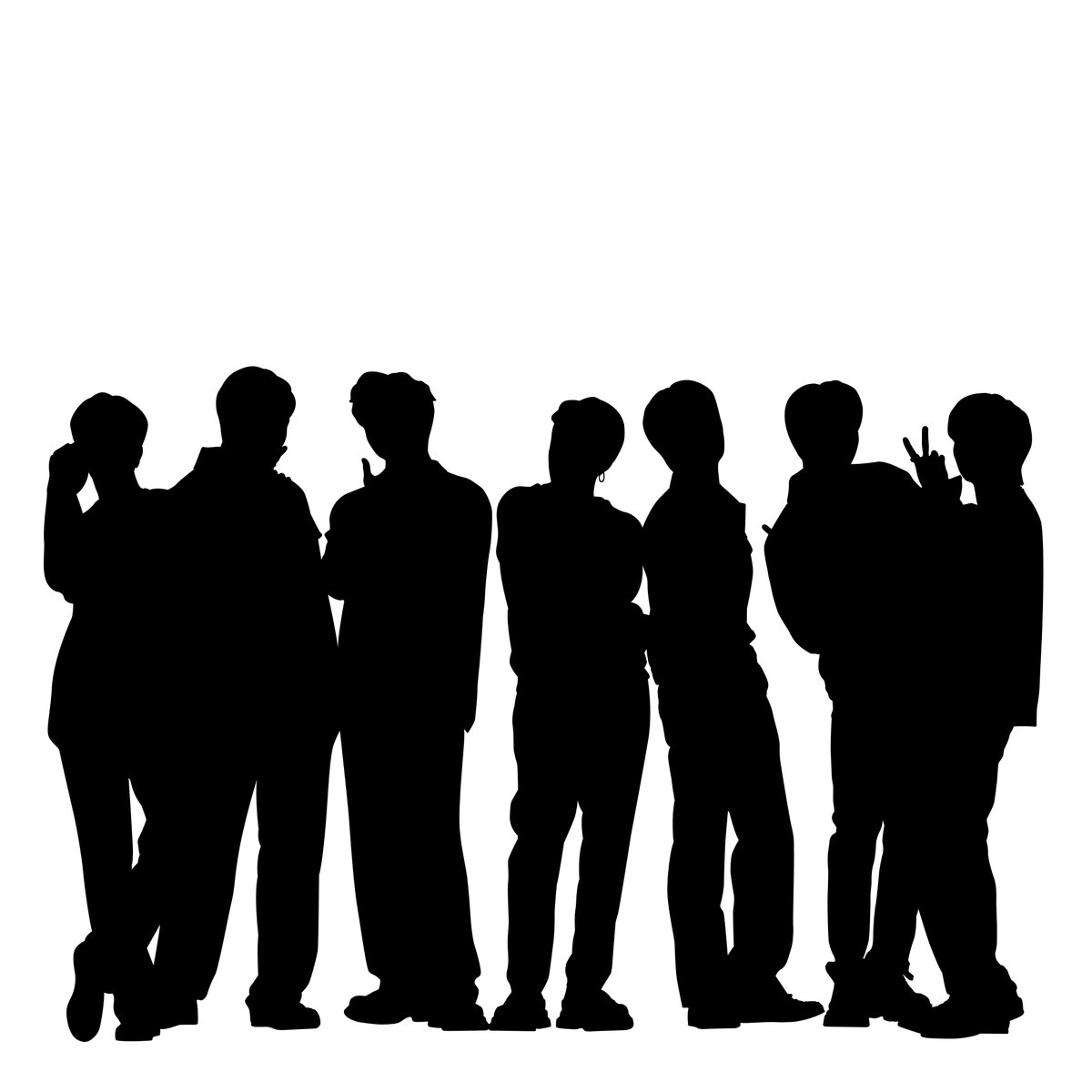 It's looking likely that this popular Korean boy band will feature in tonight's announcement. This silhouette of the Bangtan Boys (BTS) has been cropping up alongside the mentions of Samsung Unpacked. That could also mean another lavender (BTS colour) finish for the new phones.
No Fakes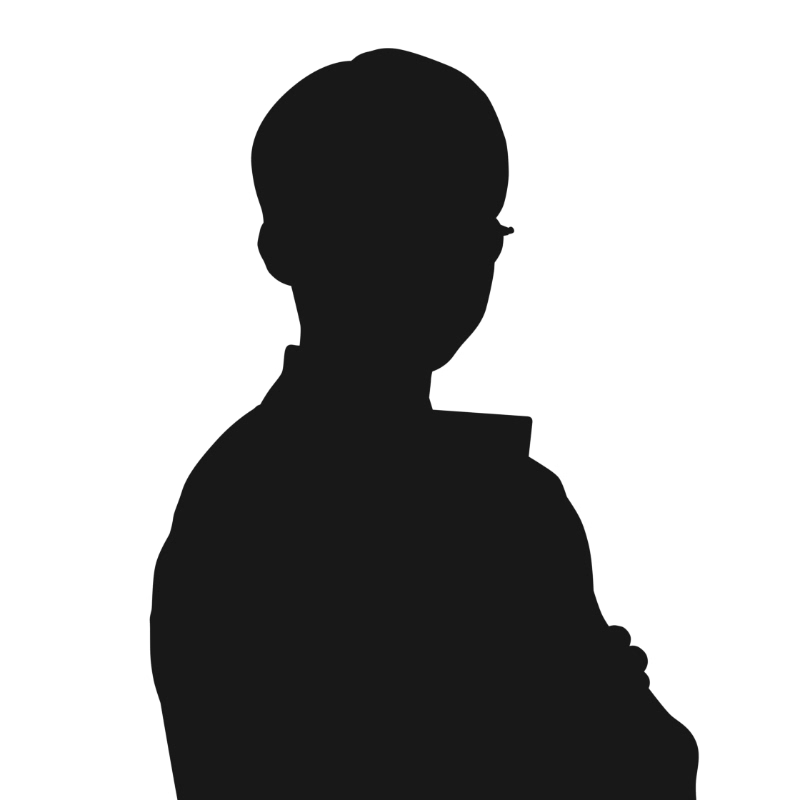 Another guest for this evening's Unpacked is expected to be the professional League of Legends gamer by the name of Faker. Lee "Faker" Sang-hyeok plays for the South Korean esports association T1 and has won the League of Legends World Championship three times.
A smashing event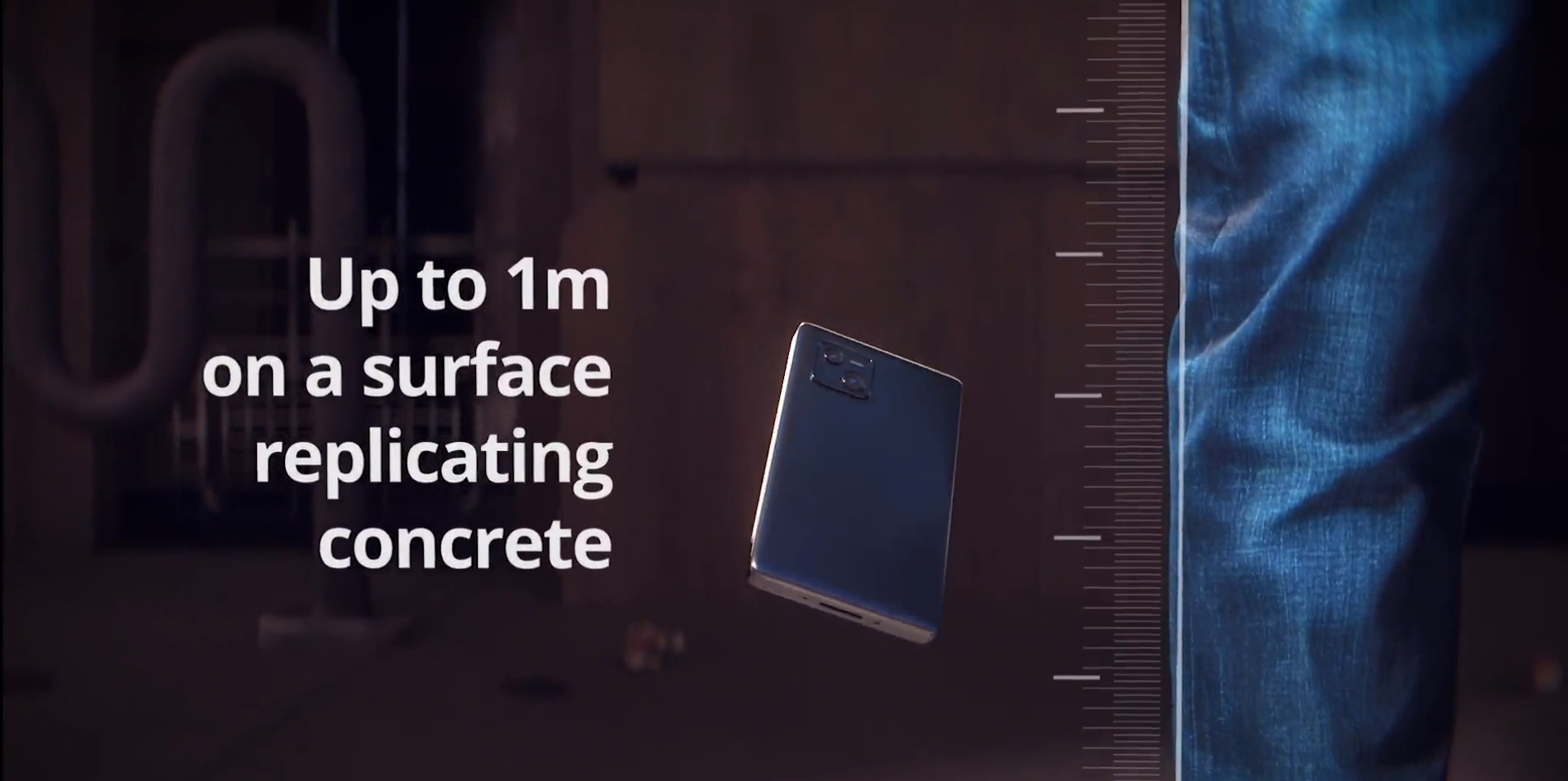 One thing we are likely to see at todays' event is Corning's new Gorilla Glass Victus 2. Last week, Corning released a video about the new technology, which was shared by Samsung with the caption, "We can't wait to reveal the outcome of our epic partnership at Samsung Unpacked."
The new glass is said to be twice as resilient as leading competitors, having been drop tested onto a concrete like substance from one metre, without breaking. It's not yet clear whether the glass will make it onto all of the new range, or just the S23 Ultra model as the flagship.
Watch out for a great deal...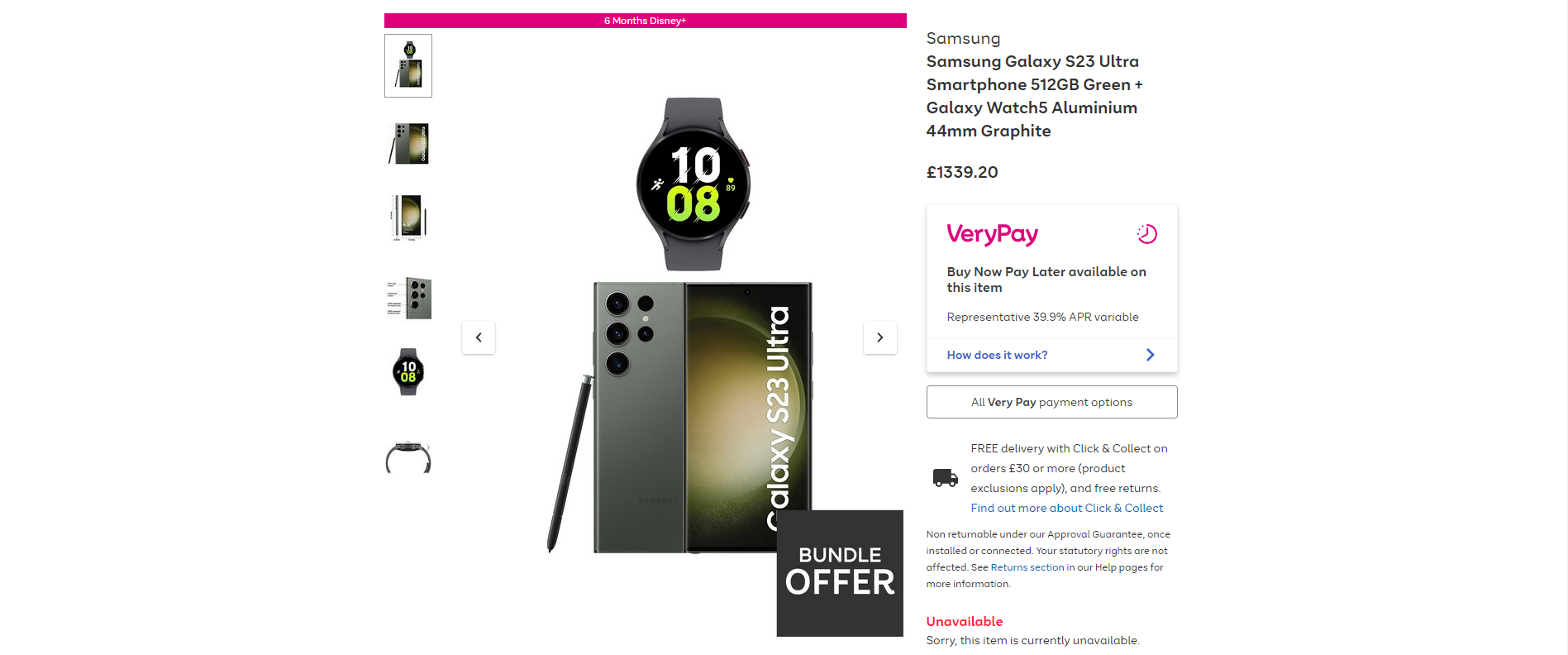 There are always some great bundle deals to be had around the launch of a new product – and the good folks at Very.co.uk may have released this one a little early!
The product page shows a green S23 Ultra in 512GB with a 44mm Samsung Galaxy Watch 5 for just £1,339.20! The listing images also give us a good look at some specs – 6.8-inch AMOLED display, dynamic refresh rate up to 120Hz, 3088x1440 resolution and confirmation of that whopping 200MP camera on the back! It's flanked by a 12MP wide angle and two 10MP telephoto lenses, including one with a 10x optical zoom.
This seems like a great deal too. The current generation Samsung Galaxy S22 Ultra costs £1,329 for 512GB, so even if prices stay the same, you're effectively getting the watch for free!
Will we hear about new buds?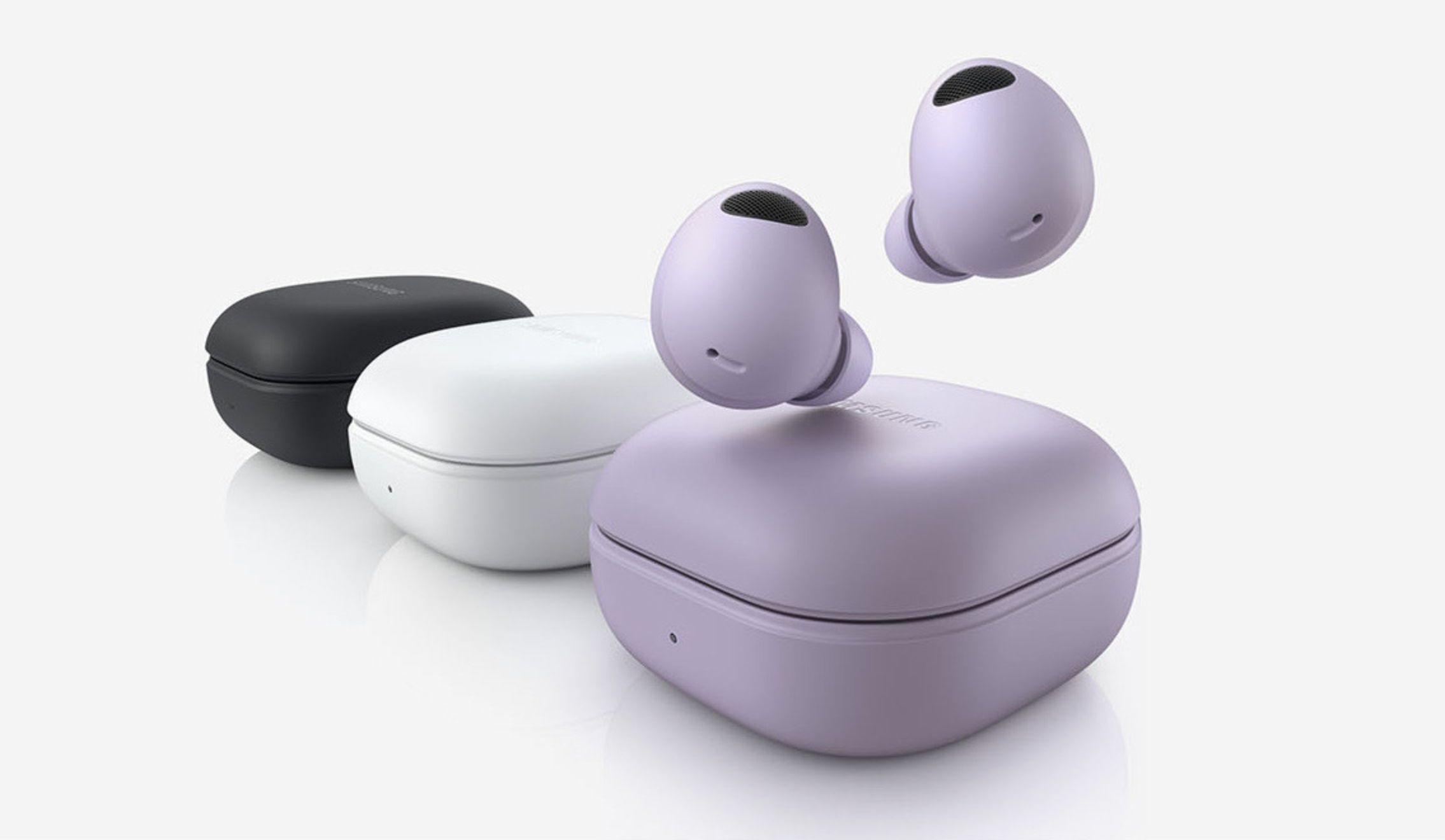 Samsung's Galaxy Buds series of wireless earbuds have earned a reputation for being top quality audio entertainment accessories. Historically, releases from their range have been staggered across launch events in the first and second half of the year – so are we likely to see any today?
I wouldn't hold out much hope. The Buds Pro 2 were only released a short while ago, and all of the leaked promotional material for today's release that makes any reference to headphones, does so to them. Stranger things have happened, though, so never say never...
Leaked video shows off the S23 Ultra in action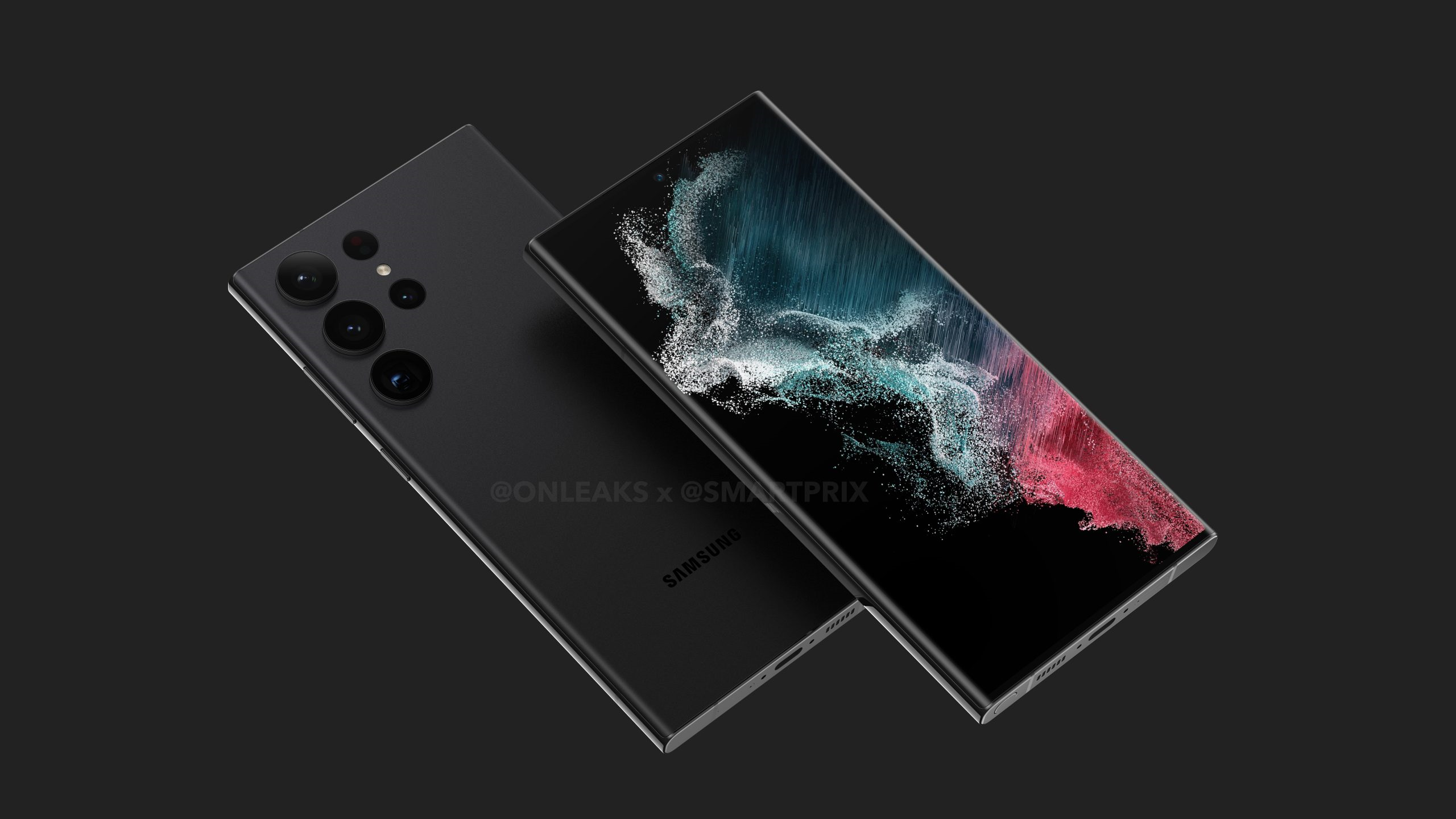 T-minus one hour and counting...
We're currently waiting patiently for tonight's event to start so we can finally get a chance to see what Samsung has in store for us. But a video is making the rounds online, which may be giving users an early look at what's in store. It's worth saying that the video doesn't have any official recognition, though it does follow Samsung's usual creative style.
The 56-second clip shows off the Samsung Galaxy S23 Ultra, making note of a host of features along the way. That includes a 200MP camera, 10x Optical Zoom, 13 hours of 8k video recording, a 12MP selfie camera, better GPU performance, a faster processor, and the S-Pen included.
If you've been following all the leaks and rumours up to this point, there's nothing new in here, but it's a nice early glimpse of a very exciting handset.
Release date confirmed?

Just a quick update on that leaked Very.co.uk bundle we mentioned earlier – it's still live, and has now been updated to allow users to purchase!
It notes that users can pre-order now for delivery on the 17th of February, which may have just uncovered when units will be available on public sale.
It's a fantastic deal by the way – you're effectively getting a Samsung Galaxy Watch 5 for £10, plus half a year's free Disney Plus on top! If you're already pretty sold on the idea of the Samsung Galaxy S23 Ultra, this could be a deal worth taking advantage of.
Unpacked is (almost) underway!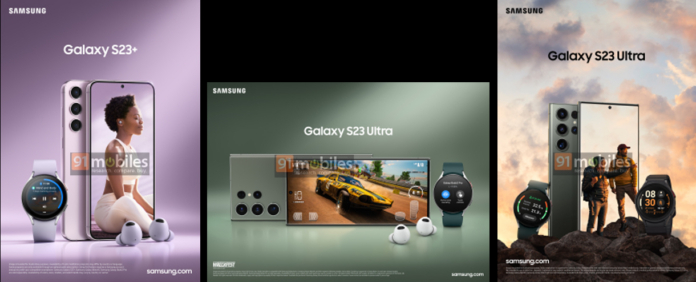 We are now just 30 minutes away from the start of the Galaxy Unpacked event, where a host of new Samsung Galaxy products are set to be unveiled.
Those fortunate enough to be attending the event in person are already making their way inside, with images and videos from within the auditorium making their way onto Twitter. No extra clues to take away just yet, but the official unveiling will be made in the next hour or so, giving us all the details we need.
The cat's out the bag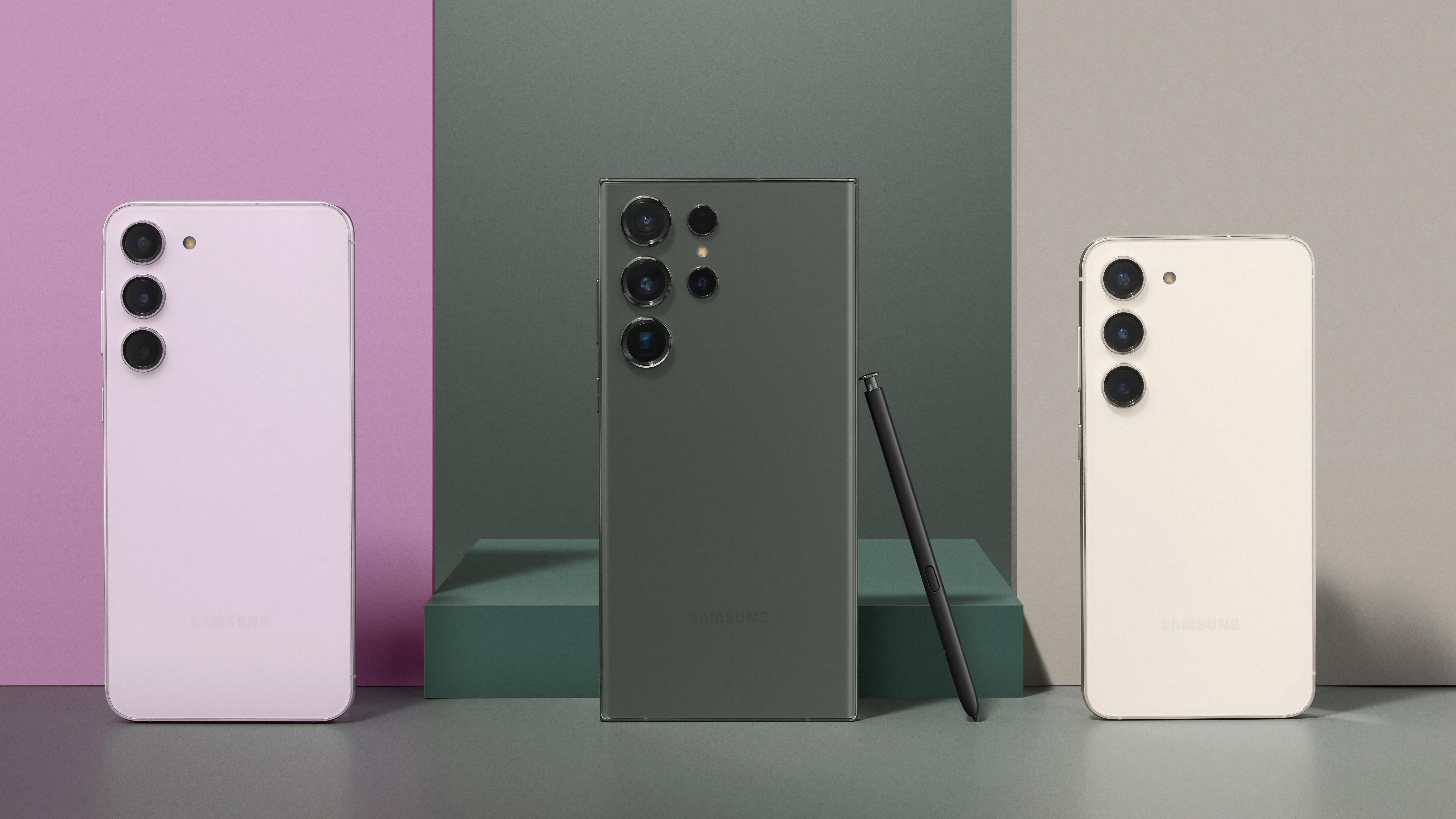 So there we have it: Samsung announced its Galaxy S23, S23 Plus, and S23 Ultra handsets. But you already know that because up the top of this very blog we've got links to all the early reviews, versus and news pieces around these devices. Go check it out!
They mostly come at Nightography, mostly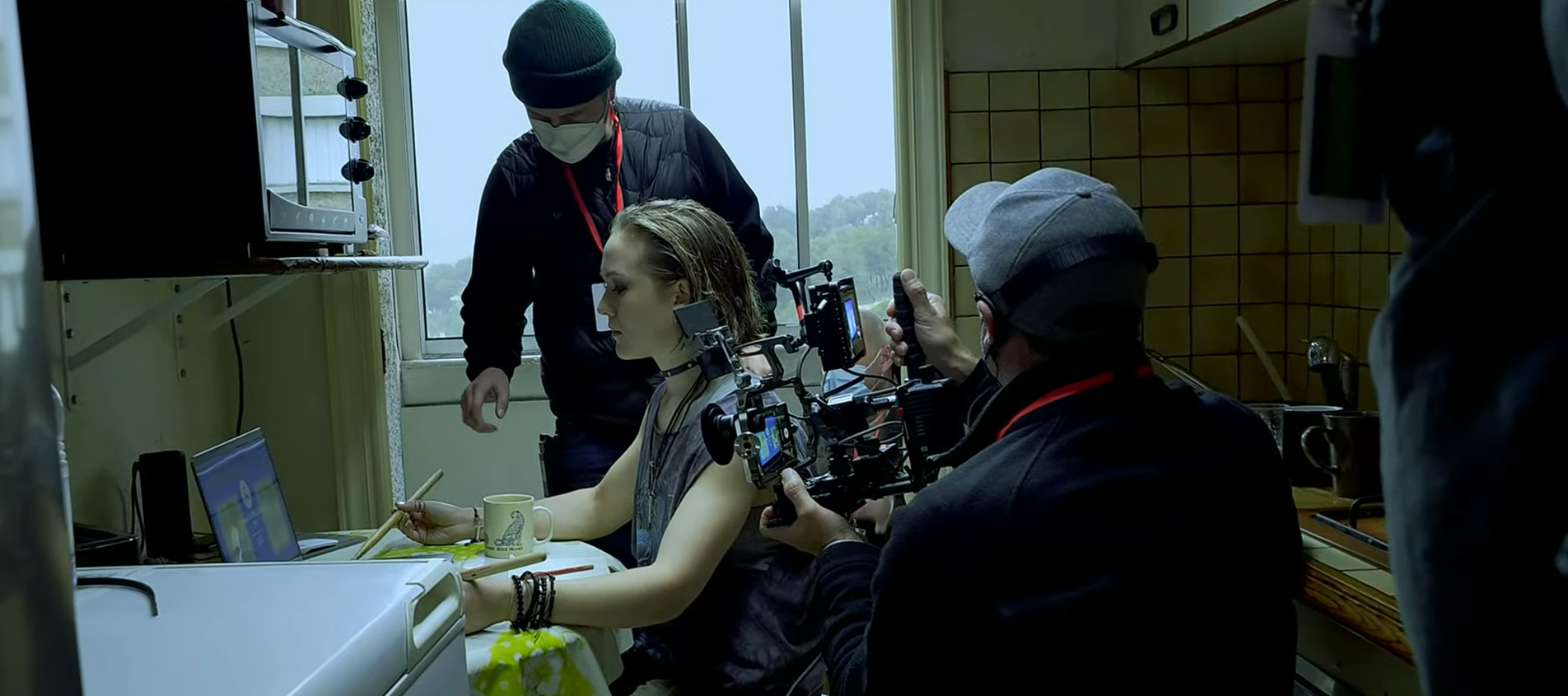 Well, well, well. Rolling out the big guns! Showing off the Galaxy S23 Ultra's epic cameras, Samsung pulled in director Ridley Scott to shoot a short to show-off what the camera is capable of doing.
None of us will have our own camera rigs, directors of photography, and such like, but hey, kudos for trying to stand out from the competition in different ways. I wonder if Ridley was paid in Galaxy S23 devices...
Camera Assistant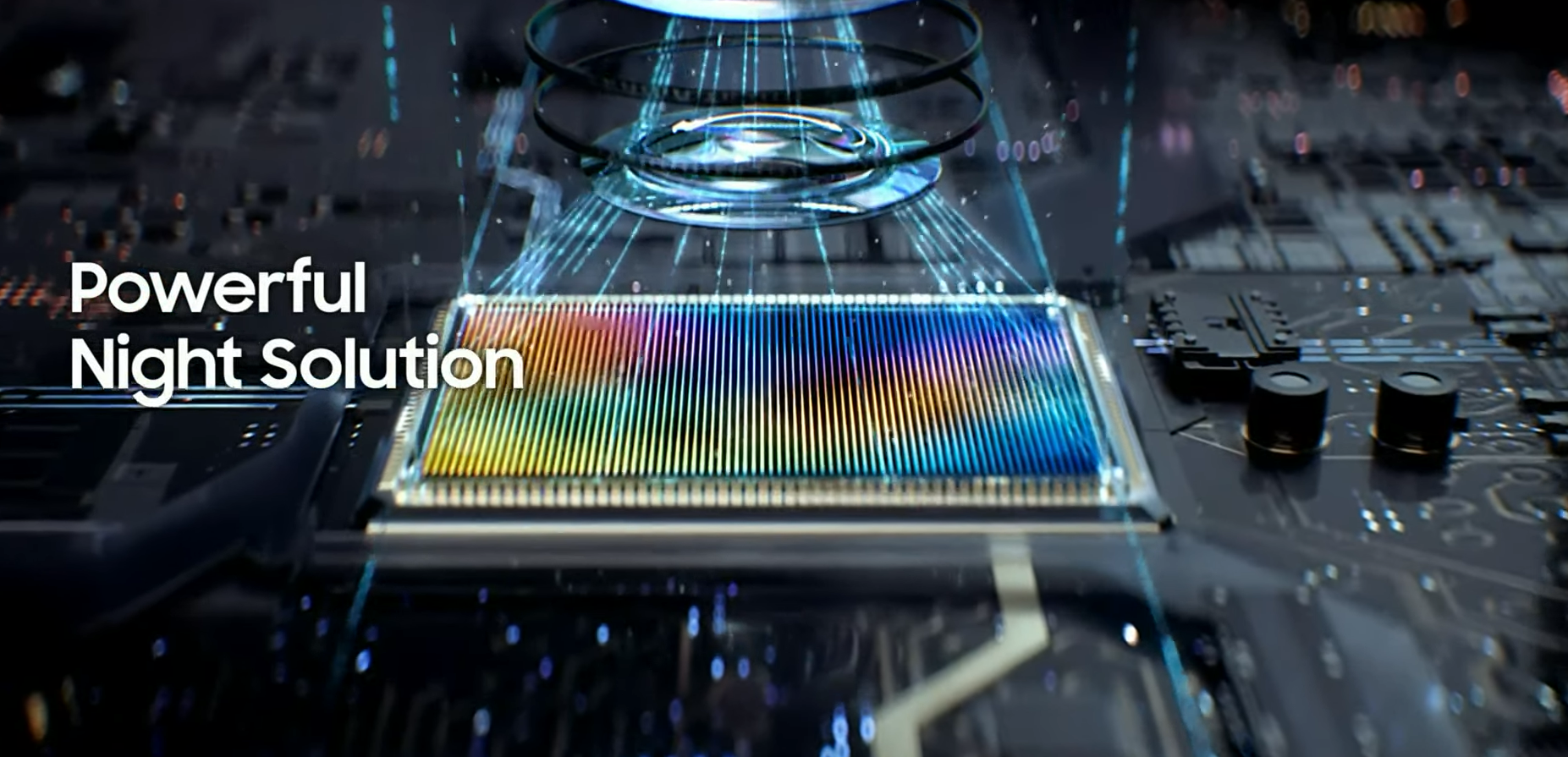 I could do with one of those! There's a separate app on the Galaxy S23 series so you can take more control over the camera settings. Remove the interface. Output to HDMI. Prevent auto lens switching.
But even without digging into this separate app, the message Samsung is very very keen to push forward that the Galaxy S23 Ultra, in particular, is especially adept in low-light conditions thanks to its new 200-megapixel sensor.
Is it GIF or JIF though?
It's the question we all need to know. Potato or pótatö. GIF or JIF. I don't have all the answers.
Better stabilisation for S23 Ultra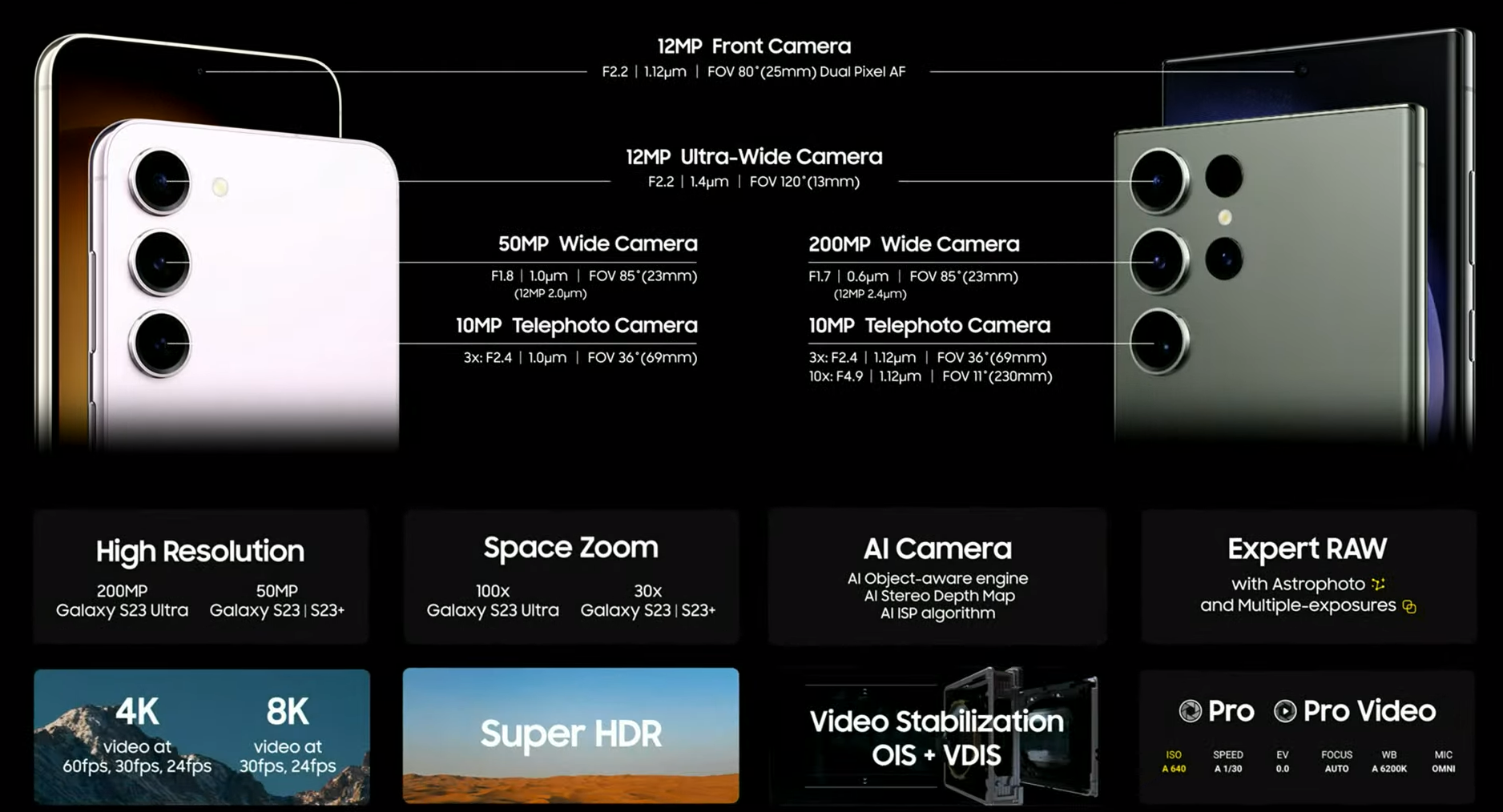 Here's one of those features that may have slipped past you: the Galaxy S23 Ultra's 200-megapixel sensor has improved optical image stabilisation, often referred to as OIS. This is only in the Ultra model, however, so another way it separates itself from the rest of the S23 range.
How's that possible? It's fairly simple really: the main lens can physically move twice the distance of its predecessor, meaning its ability to compensate for movement is twice as capable as before.
Battery boost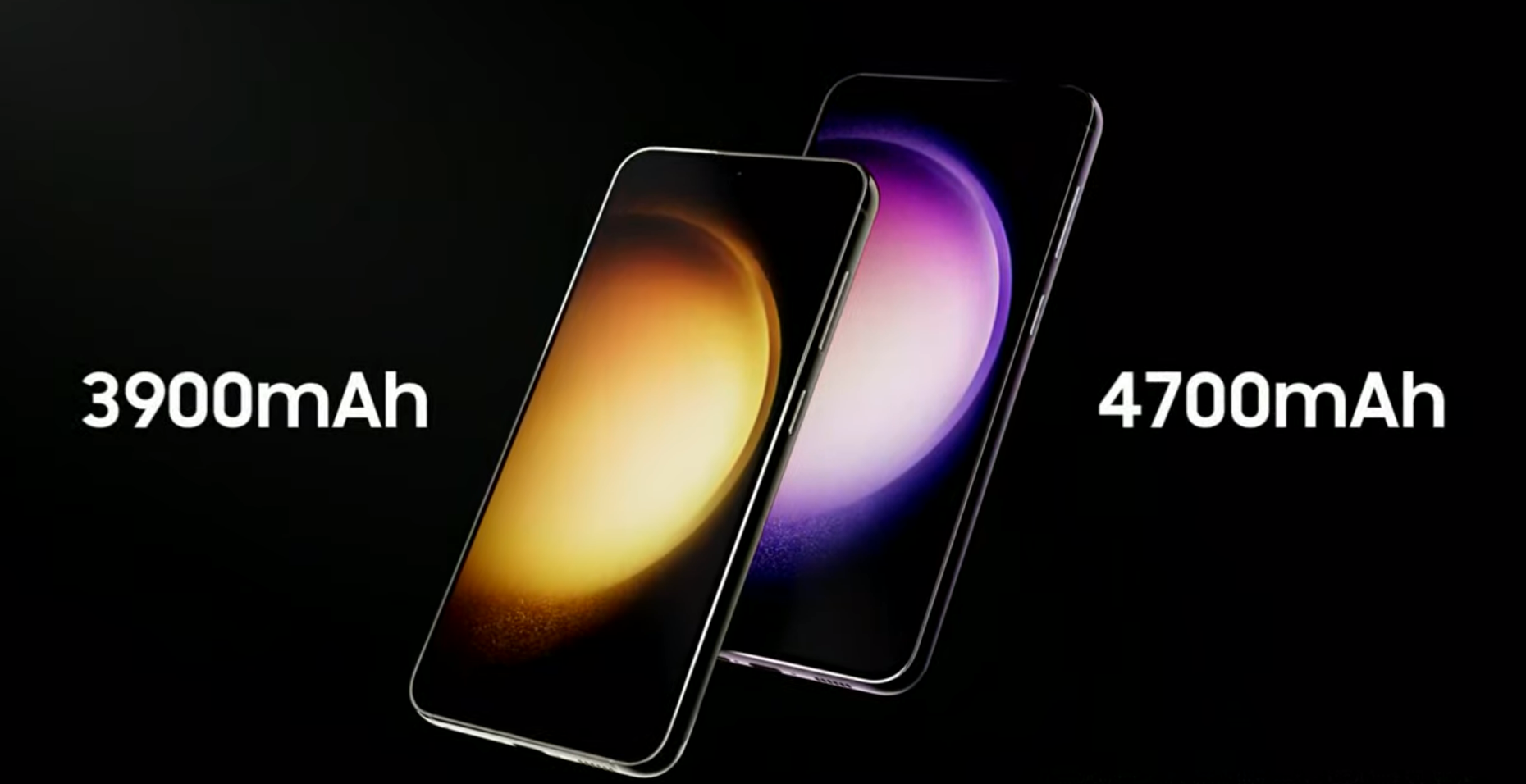 Another of those 'just in case you missed it' specifications. The Galaxy S23 and Galaxy S23 Plus both get bigger battery capacities, adding an extra 200mAh a piece, which should mean better longevity per charge. That's 3,900mAh in the S23 and 4,700mAh in the S23 Plus. Good news!
The Galaxy S23 Ultra, however, has no such change: its 5,000mAh battery remains the same as it was in its Galaxy S22 Ultra predecessor. Not that I think there was any spare space in this device to cram yet more in, plus it should last the longest out of the lot anyway.
Qualcomm goes worldwide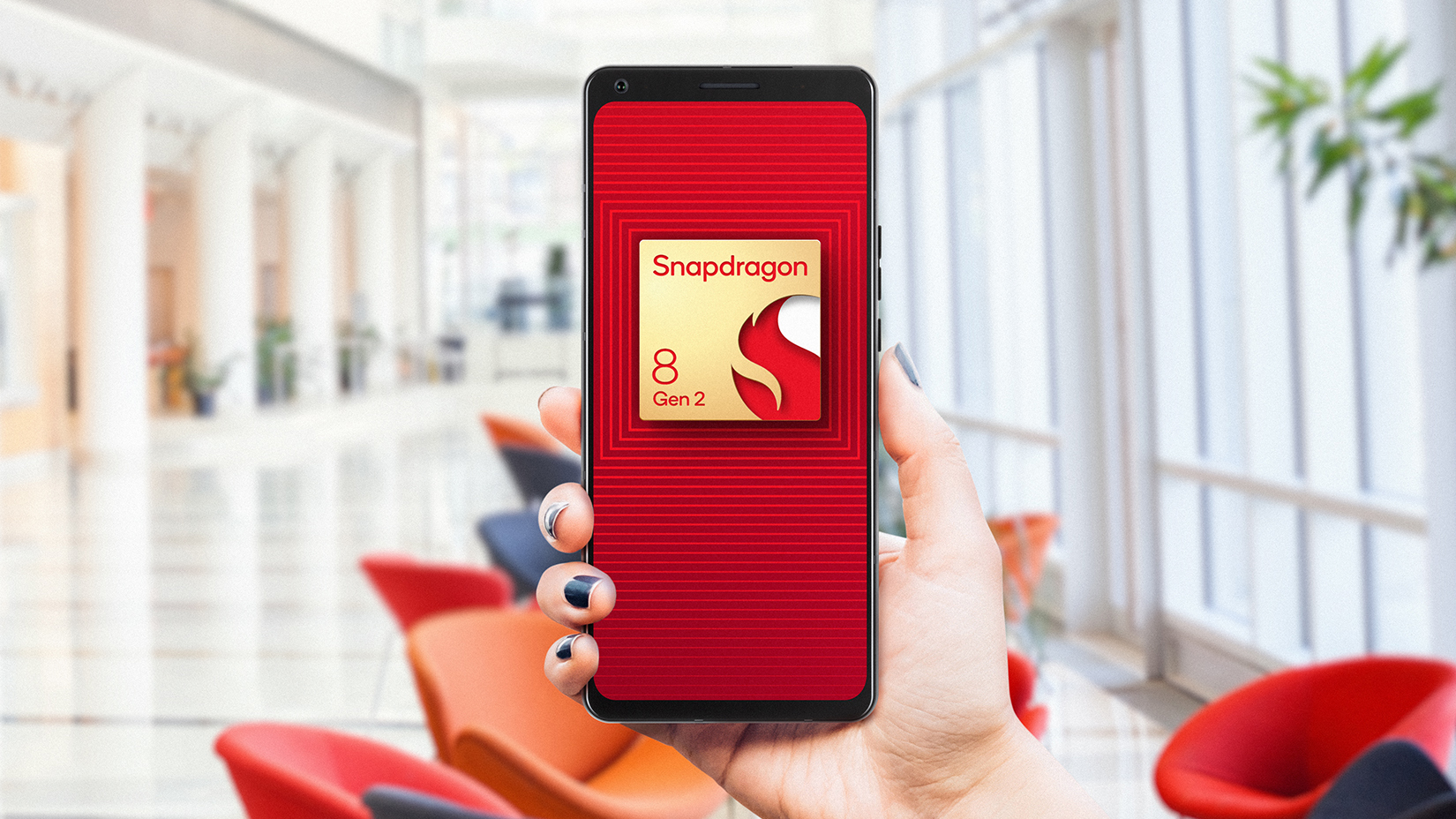 For the first time the Galaxy S23 series will use one chipset for all of its launch regions. Previously there was a split between Qualcomm's Snapdragon platform in the US and parts of Europe, versus Samsung's Exynos in much of Asia and some other territories.
Not so for 2023: every single Galaxy S23 model will house the Qualcomm Snapdragon 8 Gen 2 platform within. That's the most powerful chip on the market right now, so expect great results, and no differing results depending on where you're based in the world.
Galaxy Book 3 Ultra is aimed at creators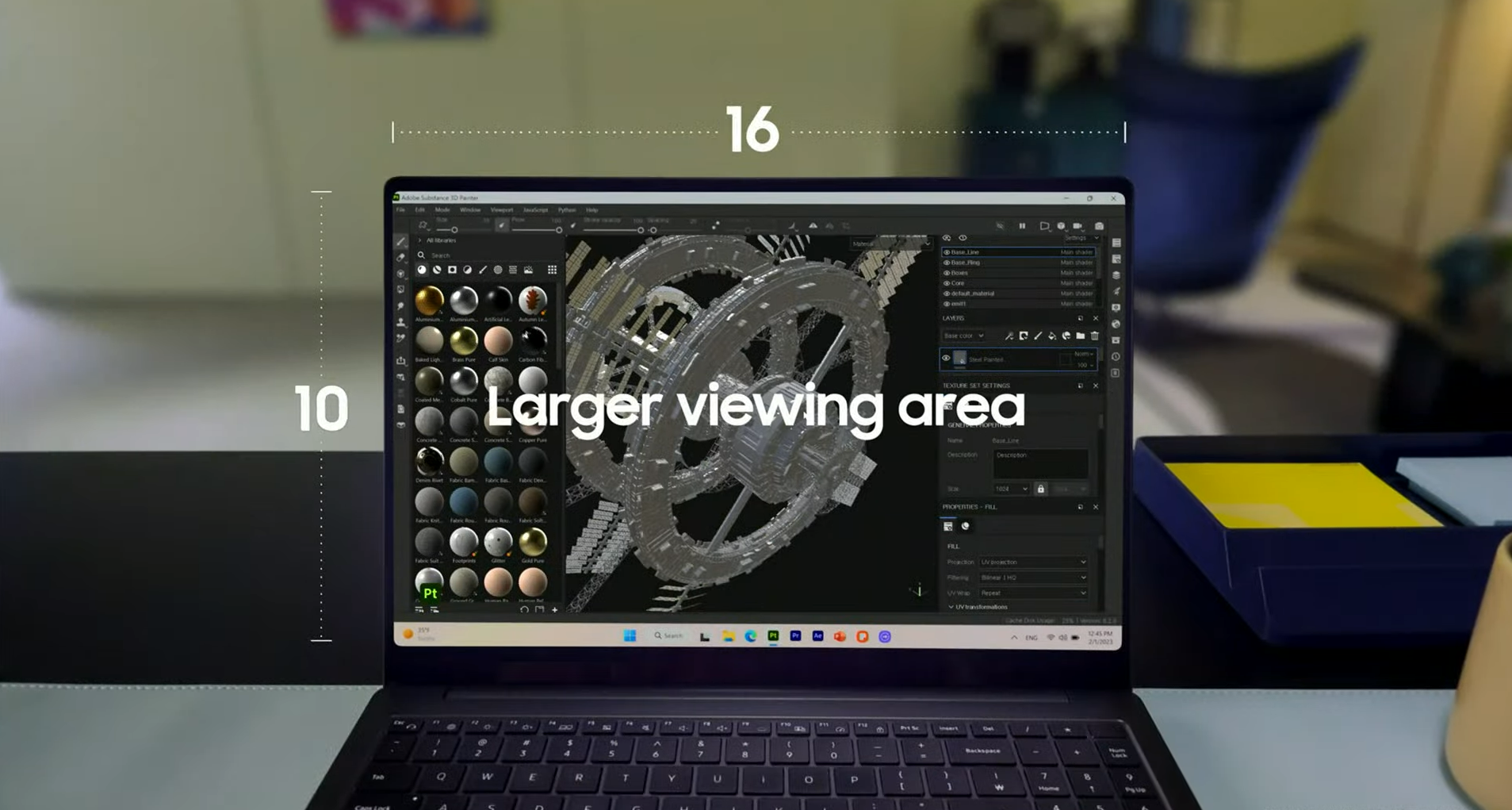 The Samsung Galaxy Book 3 Ultra isn't mucking about, that's for sure. This top-tier 16-inch Windows laptop features the H-series Intel Core i processors, paired with Nvidia GeForce RTX 4070 graphics if you specify it.
To my mind this is Samsung trying to hold its own against Apple, which just launched the M2 Pro/Max-powered MacBook Pro 2023 models. The pricing reflects that too: starting at £2,449 in the UK it's almost the same price as that 16-inch MacBook, even more if you're going in on the GPU option.
'The Galaxy Experience'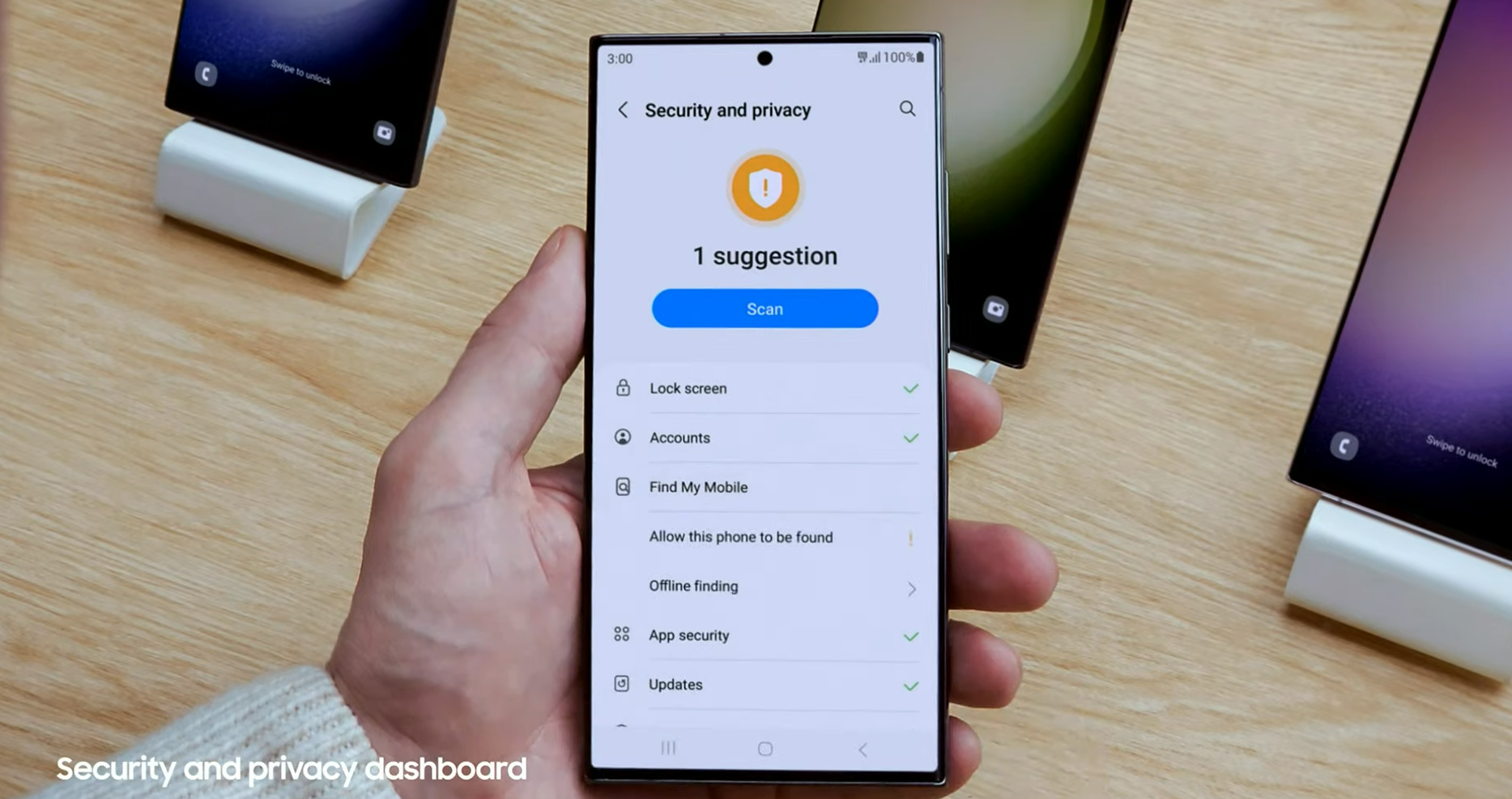 We're away from Galaxy Book and back to Galaxy phones again. Now it's all about Samsung's software, called One UI 5, which is getting a big shout out at this Unpacked. Individuality, privacy, Samsung's SmartThings, all that good stuff.
Prices are in!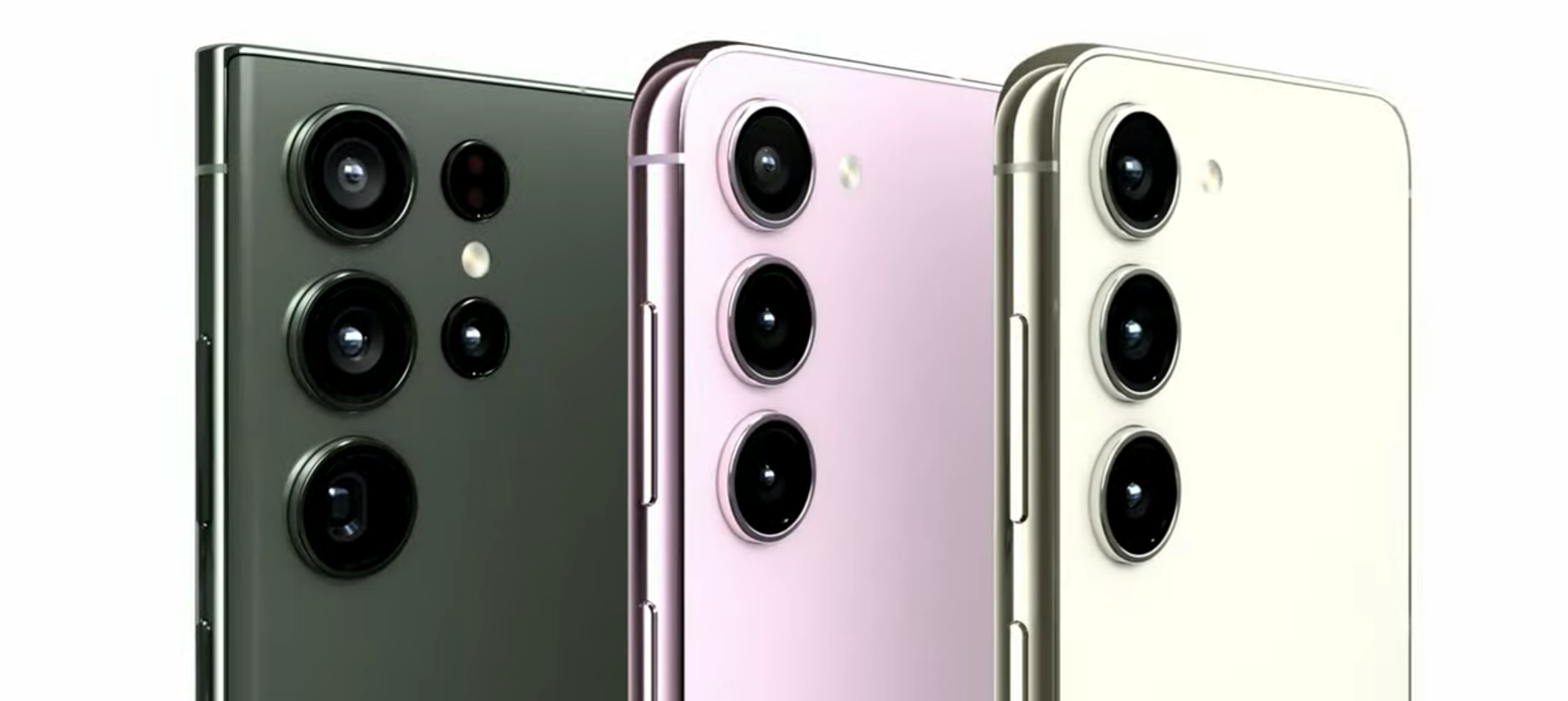 If all this is grabbing your interest and you want to pre-order an S23 then we've already got a pre-order deals round-up page for that very need. The pricing is as follows for UK and US customers: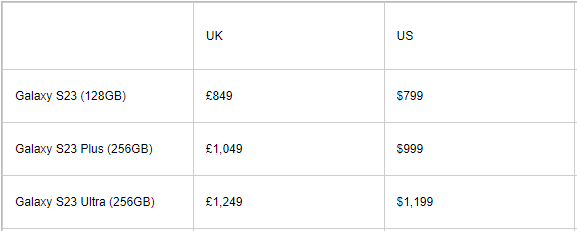 If you're in Australia, the prices of the new handsets are:
Galaxy S23 Ultra: AU$1,949 (256GB), AU$2,249 (512GB), AU$2,649 (1TB)
Galaxy S23 Plus: AU$1,649 (256GB), AU$1,849 (512GB)
Galaxy S23: AU$1,349 (128GB), AU$1,449 (256GB)
That's a wrap
Just an hour-long keynote for this Galaxy Unpacked. Lots to soak up for sure, although Samsung's focus was very much on what high-end professionals could achieve with these products.
My take? Well, the Galaxy S23 series really isn't very different to the Galaxy S22 that came before it. Except it's now rather a lot more expensive. Enough to make you take the plunge into buying the latest models, or are the older ones actually the more appealing?
Take a read of T3's reviews, features and comment, links up top of page, and see what you make of it all. Otherwise, for now, signing off. Have a lovely evening/day wherever you are!