Logitech discount codes for June 2022
For the latest computer accessory deals, use these 0 Logitech discount codes
All the best features, news, tips and great deals to help you live a better life through technology
Thank you for signing up to T3. You will receive a verification email shortly.
There was a problem. Please refresh the page and try again.
Hints & Tips
To stay up-to-date with Logitech, sign up for the newsletter. By subscribing to Logitech emails, you'll have access to special offers, product updates and tips, news and announcements.
For more promos, make sure you're following the Lenovo Facebook, Twitter, LinkedIn and Instagram pages. The Lenovo social accounts often post sneak peeks of new collections and run exclusive giveaways and competitions - you won't want to miss it!
Logitech products are also available on UK and US third party sites, like Amazon, Argos, Currys, Target, Walmart and Very. These sites run separate deals on Logitech products so make sure you check them out.
To contact Logitech Customer Service, start a live chat on the website and a member of the team will assist.
---
Which Logitech keyboard should I buy?
What's really great about Logitech is that it sells keyboards to suit all budgets and provides keyboards for all devices, like PCs, laptops, tablets and phones. So whether you're working with a tight budget or you have a little more to spend on a keyboard with lots of handy features, you're covered when you shop here.
Once you're on the keyboard page on the Logitech website, you can filter your search very specifically. All the filter options are on the left side of the page, like 'Connectivity', 'Features', and even 'Typing Feeling'. Of course you can also filter by price and see what options are available in your price range.
Logitech's cheapest keyboard, the K120, currently costs just £14.99. It's a corded, full-size keyboard that's described as 'reliable simplicity' on the Logitech website. It's a great option for those who are looking for a cheap keyboard that doesn't compromise on quality. It's easy to set up, you literally just plug it into the USB port. It has a spill-resistant design so no need to worry about spilling your morning coffee all over it! It also has tilt legs and an adjustable height so you can customise it to suit your working position.
If you have a bit more money to spend and want something that stands out for all the right reasons, the Logitech Pop Keys keyboard is a really fun option, currently costing £89.99. It's full of character with a choice of 3 bright and colourful designs with typewriter-style keys that feel satisfying to type with.
Are Logitech webcams any good?
Here at T3, we absolutely love Logitech webcams, and many of its devices feature in our best webcams guide, so be sure to check that out for more details!
Logitech sells an abundance of webcams, that are specially designed for different purposes. More specifically, some of the webcams are designed for video work meetings and other cameras are designed for streaming, so perfect for content creators. So whether you're looking for a webcam that'll give you a professional video quality in your next virtual meeting or a streaming webcam that'll have you looking vibrant in your upcoming Twitch stream, Logitech has you covered with its eclectic range.
For those working with a small budget and looking for a webcam for virtual calls, we recommend the C270 HD webcam which is available for £25.99. This cheap but cheerful webcam has a widescreen format that'll give you a smooth and sharp image on your video calls, working at 720p/30fps. It also has an automatic light correction and the camera has a very natural looking quality.
For streamers and content creators who are looking for a new webcam that'll greatly improve the quality of their streams, we absolutely love the Logitech StreamCam and have awarded it a T3 5 star Platinum Award. This webcam has a 1080p/60fps video, dual front-facing microphones and both a monitor and tripod mount that can be rotated to work for both portrait and landscape videos. It's more on the pricey side, currently £139, but well worth the money if you can afford it! Plus, you can save on your order with one of our Logitech discount codes, so keep your eyes peeled for those.
Is Logitech good for gamers?
In short, yes, Logitech's products are really good for gamers, in fact, they're great! Logitech has its own dedicated gaming section called Logitech G where you'll find all of the products that Logitech has specially created for avid gamers. These devices are designed to improve your gaming experience with ever-advancing technologies. The team at Logitech G are passionate about pushing the boundaries of what can be achieved with gaming devices and they create innovative products that are popular with both e-sport professionals and at-home gamers and streamers. So what products are available at Logitech G?
Basically, Logitech covers everything when it comes to gaming accessories. There are keyboards, mice, headsets, gamepads and game simulation devices (like racing and flight simulation gear) just to name a few!
If you're an avid gamer, you know that for gaming you need different specs for things like your PC mouse and keyboard, then if you're using it for work, and in this regard, Logitech really delivers on the goods.
To find out more about some of our favourite Logitech gaming peripherals, check our best gaming headsets, best gaming mouse and best gaming keyboard reviews.
Does Logitech offer a student discount?
Getting all the equipment you need to study at college or university can be a bit on the pricey side but luckily Logitech knows this and has a fantastic student discount offer that will make a significant difference to the cost. Want to know what it is? Of course you do! Logitech offers a 30% student discount on webcams, mice, speakers and keyboards, plus 10% off new releases - you definitely don't want to miss this!
Logitech's student discount is in association with Student Beans and to take advantage of your discount, register and verify your student status on the Student Beans website. Once you've registered, search for 'Logitech' and you'll be taken to the Logitech page where you'll be able to see your exclusive student discount code. This can then be added at the checkout on the Logitech website.
For students, we recommend the Logitech Lift Vertical Ergonomic Mouse that we have given a 5-star rating in our review. This mouse is designed to elevate and support your wrist in a more natural position, which is much-needed for long days writing essays, plus it has a distinct design and is available in 3 stylish colours, graphite, rose and off-white. What's even better is the plastic part of this mouse is made of recycled materials! The mouse is currently priced at £69.99 but will be a lot cheaper at £20.99 with your 30% student discount!
Does Logitech offer free delivery and returns?
You'll be happy to know that Logitech offers free standard delivery on orders over £39. If your order is under £39, you'll be charged for delivery and that cost will be calculated at the checkout (it varies depending on the item). Standard delivery takes between 4 and 7 business days if the product is in stock. If you want your orders in a little sooner, there's also an option for expedited shipping that takes 3-4 days.
You can track the delivery of your goodies whether or not you've made a Logitech account. Once your order has been processed, you'll be sent a tracking code by email that you can use to track your order on the UPS website.
What's also great is that Logitech offers free returns on its orders, so if you're unsure about your new product you don't need to worry about charges to send it back. You have 30 days to return your item and you'll be refunded the cost of the product, the original delivery cost plus any handling charges (if this applies to your order). To start your return, you need to contact the customer service team which can be done by starting a live chat on the Logitech website.
Does Logitech have Black Friday sales?
Logitech has indeed participated in Black Friday and Cyber Monday sales in previous years with some really great price cuts, so we can expect to see something similar for Black Friday 2022.
In past Black Friday sales, Logitech offered discounted prices on keyboards, headsets, mice and other accessories - basically, there were sales across its whole range! Black Friday falls on 25 November this year, so pencil that date in your diary and get ready for some tantalising discounts.
Logitech also sells on third-party retailers like Amazon and Currys, so remember to also check these stores for price cuts on Logitech products. You can see some of the offers that Currys had last Black Friday on Logitech gaming mice in our Early Black Friday deals: discounts on Logitech, Razer and Corsair gaming mice at Currys guide.
Black Friday is still a long way off, so if you're in need of a new Logitech mouse, keyboard, headset or webcam it's worth checking here regularly as we're always updating this page with the latest offers and promo codes.
---
How to use Logitech promo codes
1. Find the Logitech promo code that you want to use, read the T&Cs, copy the code and head over to the Logitech website.
2. Shop all the products you want, add everything to your basket and head to checkout.
3. Underneath your order summary, you'll see 'Enter Promo Code'. Enter it into the box and click apply. If valid, the page will refresh and your total will be updated.
---
How Logitech find the best products for your workspace
As experts in computer peripherals and software, Logitech has everything you could possibly need for your office setup. Whether you work in an office building or have your own work from home space, Logitech has the latest keyboards, mice, webcams and other desk accessories like USB sticks and mouse mats.
As working from home has become the norm, Logitech has put together a virtual quiz which can help you find the best products for your workspace and lifestyle. The quiz only takes a minute and by assessing how you work and what's important to you in a desk setup, Logitech matches you up with the right headset, keyboard, mouse and webcam for you. Performance, looks, simplicity and ergonomics are all considered to help you find the best products and how big your hands are and whether you're left or right handed is also calculated.
Once you've completed the quiz, you'll be shown your perfect matches, the features of each device and why you are compatible with them. This custom setup is calculated and you're given an overall total for all 3 or 4 products and how much it will all cost. You can either add all of this to your cart or just pick one device to complete your work setup.
If you work in an office, you don't have to worry too much about extra computer essentials as they'll most likely be provided for you. But if you're at home, it's always a good idea to invest in a good headset, mouse and keyboard so you can work to the best of your ability while in a comfortable home setting.
---
Choosing your next computer mouse
Logitech is probably best known for its computer mice. Whether you're a wired, wireless or Bluetooth mouse user, Logitech has an extensive collection available for you to choose from. Finding a good mouse is important as it can affect your hands and the way you work. There are many different mouse series on the Logitech website but one of our favourites (and one that's often heavily discounted) is the Logitech MX Performance collection.
The Logitech MX Performance is a popular line due to versatility, compact weight and ergonomic design. The MX Performance line often collaborates with other mouse collections like the Master and Ergo series. The Logitech MX Anywhere 3 is a popular mouse for easy scrolling and more control. It has MagSpeed electromagnetic scrolling and wireless and Bluetooth capabilities so you can take it with you anywhere. If you want to travel with this mouse, the MX Anywhere 3 can track on any surface and connect to multiple devices at once.
The number one reason that people don't use computer mice is that they're difficult to grip and can cause the hand to cramp. But all MX Performance mice have an ergonomic design. Depending on your dominant hand, scrolling style and grip needs, this mouse has ultra-soft silicone grips and a low profile ergonomic design that's fitted and contoured to your hand.
More ways to choose from the full range of Logitech computer mice are size and fit, computer platform, connectivity needs, scroll types, colours, advanced features, activity and price.
As T3's resident Shopping Expert and Deals Writer, Beth covers deals, discount codes, how to save money and seasonal holidays, including Black Friday, Cyber Monday, Amazon Prime Day, Boxing Day and Easter sales. Having always been passionate about writing, she's written for websites, newspapers and magazines on a variety of topics, from jewellery and culture, to food and telecoms. You can find her work across numerous sites, including Wedding Ideas Magazine, Health & Wellbeing, The Bristol Post, Fashion & Style Directory and more. In her spare time, Beth enjoys running, reading, baking and attempting DIY craft projects that will probably end in disaster!
Rate Logitech Discount Codes
1 ratings with the average rating of 5 out of 5 stars.
Logitech (opens in new tab) is an award-winning Swiss computer peripherals and software manufacturer. Founded in 1981, Logitech has since grown to become one of the world's leading manufacturers of input and interface devices. Logitech develops add-ons and accessories for personal computers, like Bluetooth speakers, chargers, headsets, keyboards, mice, remotes, webcams and more. Since the very beginning, Logitech has been designing products to make computer navigation easier and has created many industry firsts, like laser mice, thumb-operated trackballs and infrared cordless mice. Logitech is now a multi-brand company that designs and manufactures products for computing, gaming, music and video. Logitech brands include ASTRO Gaming, Blue Microphones, Jaybird, Logitech G, Streamlabs and Ultimate Ears. Logitech has a strong focus on sustainability and is striving to become Net Zero and Climate Positive by 2030. Buying new tech products is an investment so it's always nice to save a bit of money where you can. Luckily, this is nice and simple when you use one of our Logitech discount codes, so make sure you check our offers before you purchase your new items.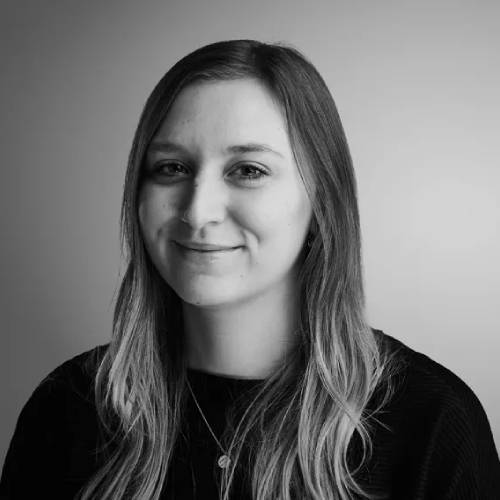 Bethan Girdler-Maslen
Deals Writer
As T3's resident Shopping Expert and Deals Writer, Beth covers deals, discount codes, how to save money and seasonal holidays, including Black Friday, Cyber Monday, Amazon Prime Day, Boxing Day and Easter sales. Having always been passionate about writing, she's written for websites, newspapers and magazines on a variety of topics, from jewellery and culture, to food and telecoms. You can find her work across numerous sites, including Wedding Ideas Magazine, Health & Wellbeing, The Bristol Post, Fashion & Style Directory and more. In her spare time, Beth enjoys running, reading, baking and attempting DIY craft projects that will probably end in disaster!