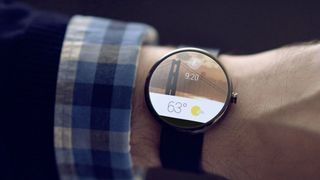 Android Wear: What Did We See?
The wearables space is still very much within its infancy, both in terms of sales, software, and hardware. At present, there is no one clear "winner" either with devices from Apple, Pebble, Samsung, LG, Motorola and more, all vying for wrist supremacy.
Android Wear, Google's smartwatch operating system, has received a relatively steady stream of updates since its launch last year, adding various user-requested functionalities and features.
At I/O, Google unveiled some new features, showing the company's commitment to what some are calling the future of technology.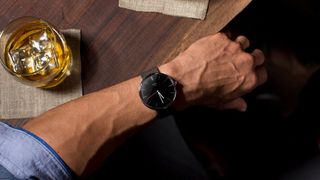 1. "Always On" Mode
One of the perennial annoyances with smartwatches is that in order to preserve battery life the screen must be off for some of the time.
Most manufacturers have a built in sensor that alert the watch to the user's arm movement, but this is still tiresome when the information -- i.e. the time -- isn't there when you want it (as it would be with a traditional watch).
Google has listened the concerns of users and announced a new "Always On" mode which displays the time and not much else, in the interests of battery life, but removes the annoyance of having to repeatedly shake your arm just to see the time.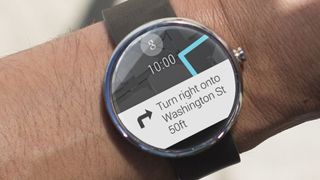 2. Wrist Gestures
Talking of shaking your arm, Google has also released a series of "wrist gestures" that can control the watch in several ways when enabled.
Scrolling up and down can now be done with a flick of the wrist, and as Android Wear has a card-based interface, it's now possible to use your watch with one hand.
This is one of the major benefits of OS design that Wear has over iOS, and allows you to quickly and easily flick through information without having to touch your watch.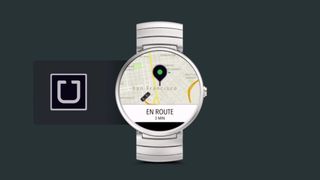 3. Focus on Apps
One of the places where Android Wear was lacking, however, was apps. The interface placed far more importance on notifications rather than individual apps, leaving the Apple Watch to gain the higher ground when it came to third-party services.
According to Google, there are a little over 4,000 apps available for Wear and the update that was unveiled at I/O places them far more in the foreground.
Uber, for example, is now built into the operating system, making it far easier to hail a cab just by using your watch.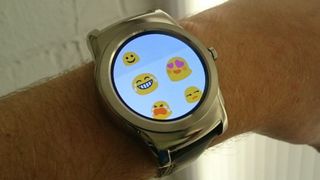 4. Draw Emoji
One of the more fun features on the Apple Watch is the ability to draw pictures and send them to other Apple Watch users.
Google has announced something strikingly similar within the update to Wear -- the ability to draw and then send emoji.
There is no word on how well this works or how easy it is to draw the emoji you want, especially as emoji are traditionally quite hard to draw (especially on such a small screen) but the feature is cool and adds a little something to Android Wear as a whole.
Has Google done enough to keep in front of Apple? What other features would you like to see the company introduce?