We have to wait a couple more months for the best Black Friday deals... or do we? Seemingly, Amazon is already on a mission to sell top-tier products for peanuts. Check out this Jabra Elite 7 Active deal, which knocks 56% off the MSRP of what we think are the best workout headphones right now. The Elite 7 Active has never been this cheap!
The Jabra Elite 7 Active buds are a significant update over the Elite Active 75t, offering more personalised sound and active noise cancellation. It fits perfectly, too, thanks to the ShakeGrip coating. These tiny earbuds have only recently been bested by their successor, the Jabra Elite 8 Active, but for this price, we'd argue that the Elite 7 Active is better value for money.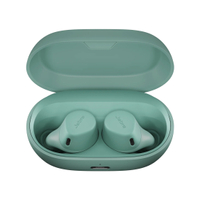 Jabra Elite 7 Active: was $179.99, now $79.99 at Amazon
Need durable headphones that sound good but on a budget? Check out this Jabra Elite 7 Active deal. These headphones will stay in place no matter what and will sound good, thanks to the personalization options in the Jabra Sound+ app. Less than half price!
The Jabra Elite 7 Active offers a personalised ANC and sound profile via the Jabra Sound+ app, allowing you fine tune the sound of the buds to match your hearing.
Battery life on the Jabra Elite 7 Active is also excellent. In fact, taking into account the size of the buds, eight hours of continuous playback is nothing short of awe-inspiring. The case holds another 22 hours of battery life, enabling you to keep the buds and the case charger cable-free – or wireless charging base – for 30 hours.
No matter how hard you work out, the Jabra Elite 7 Active Elite earbuds stay in place thanks to the ShakeGrip technology, which is probably our favourite feature of the buds. Not only that, but the IP57 rating means these water and sweatproof earbuds are perfect running earbuds for outdoors.