Memorial Day appliance sales 2022 are kicking off and with each savings event offering homeowners the perfect chance to finally get their long awaited upgrades complete, the Memorial Day appliance deals you can find today feature are already cheap enough to start shopping.
Throughout Memorial Day and the holiday weekend, retailers across the net will feature hundreds, if not thousands, of must-see deals on appliances including refrigerators, ovens, dishwashers, washers and dryers, and much more.
This means major savings on all sorts of appliances come May. Throughout the month, Memorial Day sales will start off early and only get better as the weeks go by, culminating into an incredible holiday weekend filled with deals on small and large appliances.
Best Memorial Day Appliance Sales Live Now
Some of the biggest and best Memorial Day appliance deals, however, are going to be around appliance package offers and "buy more save more" appliance deals. Home Depot's Memorial Day sale last year featured offers around appliance bundles that were hard to beat.
It's these types of Memorial Day appliance sales, along with instant rebates and price drops, are the offers that shoppers will want to keep an eye out for this year. Over the next few weeks, you'll start to see these types of appliance deals pop up at your favorite places to shop. There's already some great Memorial Day refrigerator sales up and running to check out.
Until Memorial Day appliance sales officially get rolling, however, we'll be covering some of the best early Memorial Day appliance sales, deals, and offers. It may not be the holiday weekend yet, but you can still find some pretty great deals on appliances with Amazon Prime Day-like price drops.
Best Memorial Day Appliance Sales
Memorial Day appliance sales are officially underway, with both Home Depot and Lowe's kicking their savings event off a week early. Now through the holiday weekend, you'll find some great savings on major appliances including refrigerators, ovens, and washers and dryers. Keep an eye out below as more Memorial Day appliance sales go live.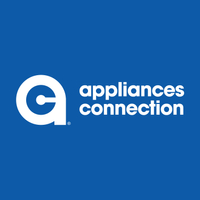 Appliances Connection 🚨 LIVE!
An online showroom and superstore dedicated to offering the latest in appliances, Appliances Connection is a must-see for those looking to get the most for their money. Instant rebates, bundle deals and clearance offers were plentiful in 2021, and we expect the Appliance Connection Memorial Day sale this year to be even better.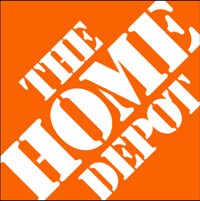 Home Depot 🚨 LIVE!
Last year, Home Depot featured instant rebates and savings across hundreds of small and major appliances throughout the Memorial Day weekend. Expect to find offers on Samsung, LG, Frigidaire and more this year with savings of up to 40% off select appliances and bundles.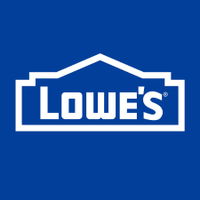 Lowe's 🚨 LIVE!
Along with a great selection of major appliance packages on sale, find everything from microwaves to refrigerators, ovens and more with discounts of up to 40% off throughout the holiday weekend.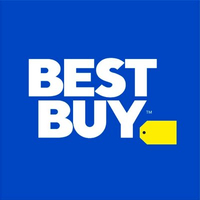 Best Buy 🚨 LIVE!
Last year, Best Buy's Memorial Day appliance sale featured discounts of up to 40% off top models from Samsung, LG, and more. We expect nothing less of their sale this year, so be sure to keep an eye on this one as we get closer to the holiday weekend.
Memorial Day Appliance Sales at Home Depot
You'll find a much larger array of sales going on at Home Depot this upcoming Memorial Day weekend, with sales on everything from dishwashers to refrigerators.
Home Depot even offered complete kitchen packages for up to 40% off last year, so if you're looking to upgrade that kitchen anytime soon you may just want to see what Home Depot Memorial Day appliance deals have to offer.
Once this years Memorial Day sales kick off, we'll keep this section updated with Home Depot's top offers.
Memorial Day Appliance Deals at Best Buy
Best Buy ran sales on both small appliances and major appliances last year, with savings on Ninja, Oster, Insignia, Keurig, GE, Whirlpool, and just about every other major name brand you can think of.
We've still got a ways to go before the Best Buy Memorial Day sale kicks off, but below you'll find the top offers from last year. These will help you get an idea of what to expect come next month at Best Buy.
Once this years Memorial Day sales kick off, we'll keep this section updated with Best Buy's top offers.
Memorial Day Appliance Deals at Lowe's
Lowe's had some of the best deals on appliances las tyear, with savings across small and major appliance categories including fridges on sale up to 40% off as well as up to 40% off microwaves on sale through the holiday weekend.
Whether your in need of a new oven or want to upgrade your entire kitchen to brand new smart appliances, Lowe's will be the must-see retailer for Memorial Day appliance sales this year.
Once this years Memorial Day sales kick off, we'll keep this section updated with Lowe's top offers.
Memorial Day Appliance Sales FAQ
If you're hoping to score some deals on appliances this Memorial Day but aren't quite sure if you're getting a good deal, here are a few tips from a deal hunting professional that'll help you feel more confident about what you're buying.
Throughout the month of May, you'll be able to score both standard and early Memorial Day appliance deals on top brands and models. That doesn't mean you'll be getting the best price, however, and it may be smart to wait until the actual day of the sale.
There are a few things you'll want to keep in mind while you shop this year:
A higher % off doesn't necessarily mean more savings: While you'll find deals of up to 40% off or more this year, the amount you save may not be worth the purchase. Always confirm that the dollar amount you save is acceptable to your budget and needs.
Last years model may be the best choice: Previous versions of products are always discounted even cheaper as replacements are released. Shop around for pre-2022 products to save even more money. A good rule of thumb is the older you go, the cheaper the price!
Same deals, different stores: It may not be a surprise to some, but about 95% of the deals you'll find at one store are going to also be available at other stores. Don't be too concerned about where you shop this year, just that you find a good deal within your allotted budget.
Check open box, refurbished and certified pre-owned: Almost all retailers now have some sort of outlet that features used, open box and refurbished products. These are already marked down by up to 75% in some cases, and you'll find even better savings during Memorial Day weekend.
Stick to your budget: While package deals may be enticing, the price will quickly add up if you're looking to purchase multiple appliances on sale. This isn't a bad thing in itself, but can quickly surprise shoppers if they aren't careful. Make sure you stick with deals within your budget.
When will Memorial Day appliance sales start?
While Memorial Day itself will fall on Monday, May 30 this year, Memorial Day appliance sales usually start a few weeks ahead of time. Most major sales will feature early deals and offers in the weeks before that smart shoppers can take advantage of before the weekend rush shows up.
Is Memorial Day the best time to buy appliances?
Yes! In fact, Memorial Day appliance sales are some of the best savings events of the year when it comes to home products.
While other major sales like Black Friday and Amazon Prime Day offer huge selections of deals, Memorial Day is one of the top sales of the year when it comes to deals on appliances.
Most retailers offer some form of instant rebate on their selection of appliances, but almost all will have a buy more save more style of savings event going on.
---
Editor's Recommendations