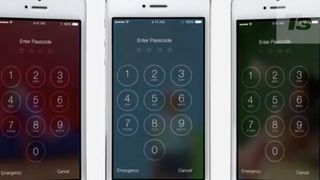 iOS 7: User Interface
It's about time Apple let Jony Ive loose on iOS. The new design is beautiful, with a clean new type face, new uniform logos for many apps and a translucent in-app effect that means your home screen is always slightly visible. Clutter has been reduced to a bare minimum, but when you have multiple things on-screen, the translucency helps create a 3D effect, which gives you an idea of what's at the front of the screen and what's lurking at the back.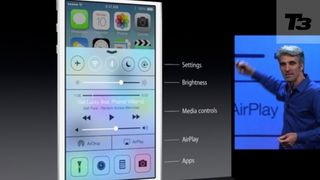 iOS 7: Control Centre
A quick swipe up from the bottom of the screen brings up the new, translucent Control Centre. From here you can adjust the most common settings such as brightness, Wi-Fi, AirPlay and volume controls for whatever song you're playing. You can even flick the iPhone's camera flash on as a makeshift torch. It's not just limited to the home screen, so no matter where you are in the system, you can swipe up to access the Control Centre.
iOS 7: Multi-tasking
Multi-tasking is now available for all apps on iOS 7 and a double-click lets you flick back and forward through a new card system that looks strikingly similar to the one found on the old BlackBerry webOS. iOS 7 also notices which apps you use most frequently and which ones you check at certain times of the day, automatically waking them up when you need them. The system now adapts to network coverage and saves your updates for when your signal is strongest in an effort to save on battery life.
iOS 7: Safari
Safari has been getting lots of love from iOS 7; it now features a full-screen interface and a "smart" search field that brings up your favourites when you tap it. Tabs are now stacked vertically and you're no longer limited to just 8. The browser also hides the controls on the top while you're scrolling up or down and will jump back a page if you swipe across from the left. Lastly, any typing in the search box results in auto-suggestion from bookmarks, history and common searches.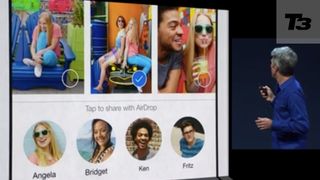 iOS 7: AirDrop
Share content with people nearby you, without bumping phones. When looking at a picture for example, click the share button and they'll receiver a notification that takes them straight into the app. The software will display your contacts in the immediate area, and transfers are peer-to-peer so you can use it anywhere, without any network or set up required. Transfers are fully encrypted so your content is protected and private.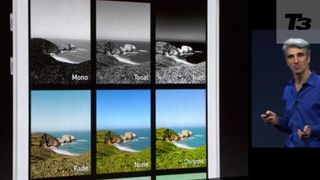 iOS 7: Camera & Photos
The new Camera app features filters so you can add real-time photo effects, and you can switch between video, photo, square and panorama with a swipe. Apple's also tidied up your photo library for you, and it now organizes them into 'moments' based on the locations that you've taken them and also the date. Share these instantly via AirDrop, iCloud, Facebook or Twitter.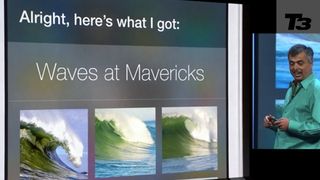 iOS 7: Siri
Siri now has two new male and female voices, and German and French languages are now included. There's a brand new interface that shows the sound wave, and also gives your results with pictures. It now includes Twitter search integration, so you can just ask Siri what people are saying on Twitter, and Siri also now has Wikipedia access built in. Siri also now provides Bing web search within the app, and the ability to change device settings and play back voicemail.
iOS 7: iTunes Radio
One of the bigger updates as Apple sets its sights on Spotify. Built into the Music app, iTunes radio is a catalogue of stations based on music genre. To kick things off, Apple bods have created hundreds of stations. Inside each station, there's an option to play more tracks like this or never play this song again. You can also create your own stations and share them with your mates. The service is free if you can stand ads and ad-free if you're an iTunes match subscriber. It'll launch in the States first.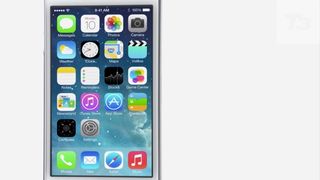 iOS 7: Activation Lock
Find my iPhone has been a friend to those that have lost their precious iFruit, and with iOS 7 comes a significant update. Keeping all you content safe, no light-fingered thief will be able to access your iDevice unless they have your Apple ID and password, even if they wipe it completely.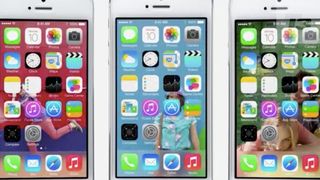 iOS 7: Release Date
iOS 7 has been available on beta for a while, but will be available worldwide to Apple mobile devices on September 18th. If you have an iPhone 4 or later, iPad 2 or later, iPad Mini and iPod Touch 5th Gen, you're in luck as it'll be a free software update.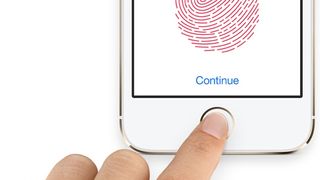 iPhone 5s: Touch ID
Apple's much-rumoured fingerprint scanning tech has a name. 'Touch ID' is now official on the 5s.
The sensor is 170 microns thin and built into your home button. It scans your prints at a resolution of 500 ppi and scans sub-epidermal skin layers for accuracy. Essentially what is happening is this: the sapphire crystal in the sensor acts much like a lens, allowing the sensor to take a high resolution snapshot of your fingerprint, which it then analyzes.
Around the sensor itself is a stainless steel ring, which detects when your finger or thumb is on the button. This means that you don't actually have to press the button, and the sensor has 360-degree readability so it shouldn't be too fiddly.
Integration with iOS 7 means that you can use Touch ID to read multiple fingerprints, and even to authorise iTunes purchases. But thankfully, your fingerprint isn't stored on Apple's server or backed up to the cloud, so if identity theft was the first thing that came to mind, you needn't worry.