In an effort to keep up in the never-ending race with technology, many people have started looking for the best 8K TVs – if only to future-proof their entertainment setup at a discount. Indeed, 8K sets are incredible, groundbreaking TVs, but they're also expensive, so Black Friday bargains may be the smartest time to get one.
If it seems like 4K just became standard, you're not wrong. The 4K television was very good and had a nice run, but its reign is now over. All hail 8K, a stunning and sincerely superior upgrade over 4K. These TVs are truly world-class. In this guide to the best Black Friday 8K TV deals, you'll find the current lowest prices on the leading models in one place. Check back often to monitor all the great offers that are available.
The elite makers, such as Sony, Samsung and LG, produce the finest new televisions, which are also often the most expensive available. If those prices are beyond your budget, we've got a guide to the top TVs of 2021, including sets of all types.
But if you're ready to jump into the future and watch television like you've never imagined, check out the best Black Friday deals on 8K TVs.
Best Black Friday 8K TV deal quick links
Best Black Friday 8K TV deals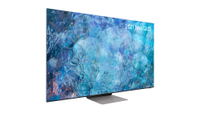 (opens in new tab)
Samsung QN900A
Meet the new greatest TV in the world. The Samsung QN900A, with its trailblazing Neo QLED panel, is an absolutely stunning 8K TV, a flagship in every sense of the word, with an incredible picture, great connectivity, and black levels that basically rival anything in the OLED space. The 75-inch model offers world-class HDR performance, impressive 4K upscaling, excellent peak brightness and remarkable contrast. It's the complete package, ready for next-gen gaming, with full support.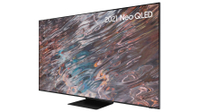 (opens in new tab)
Samsung QN800A
One model down in Samsung's 2021 range from the QN900A, the QN800A is still a stunning 8K TV, but for a more realistic price. It delivers effectively the same features, including AI-based processing and upscaling from 4K to 8K, an advanced sound system, and excellent gaming features and support. You've still got a gorgeous, ultra-thin design, with the connections and processing all happening in the separate One Connect box. While the backlight is less precise than the QN900A and it doesn't hit the same HDR brightness peaks, the 65-inch QN800A costs almost half as much and remains stunningly brighter than almost any other TV on the market.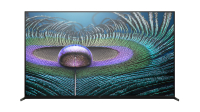 (opens in new tab)
Sony Z9J
The best 8K TV from Sony, the Z9J is an incredible television. It comes in 75-inch or 85-inch sizes, which really make the most of the giant resolution. A full array backlight ensures there's a huge amount of HDR dazzle, with impressively precise contrast, and the new-gen Bravia XR processing is excellent. Sony has really flexed its image quality muscles here, and the results are impressive, and right now you can get it at a good price.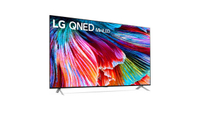 (opens in new tab)
LG QNED99
Delivering superb image quality thanks to its quantum dot Mini-LED display, the QNED99 is relatively affordable by 8K TV standards. It's an IPS panel rather than the more common VA panels, which means it has impressively wide viewing angles, while still offering great brightness and contrast with excellent upscaling. This LG TV is also packed with features: a fourth-generation AI processor; nanocrystal technology for more vivid color reproduction; game optimization; Google Assistant, Alexa and AirPlay; and hands-free voice control. There's HDMI 2.1 but unlike some rival displays, has no variable refresh rate, so it may not be the 8K TV for serious next-gen console gaming.
Top Retailers

(opens in new tab)
Amazon 8K TV deals
(opens in new tab)You can always count on Amazon for having the best Black Friday deals on all things technology and electronics. And this year, the giant retailer should be offering customers great discounts on 8K TVs. We expect many of the top 8K TVs, including the Samsung and Sony models, to be on sale.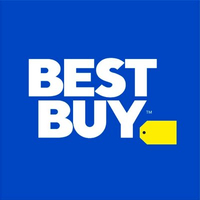 (opens in new tab)
Best Buy 8K TV deals
(opens in new tab)Best Buy is among the best online retailers for electronics and a longtime leader when it comes to new televisions. So it should have many 8K TVs on hand and at a discount for Black Friday. The retailer also offers one-hour pickup for many products.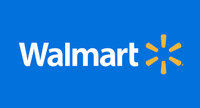 (opens in new tab)
Walmart 8K TV deals
(opens in new tab)Black Friday deals abound at Walmart, which means that 8K TVs should be on hand and at discounted prices during these big sale events this year.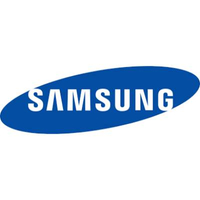 (opens in new tab)
Samsung 8K TV deals
(opens in new tab)Samsung is offering lots of impressive Black Friday deals this fall, including huge savings on its Neo QLED 8K TVs. Make sure to check back often to see if the offers have changed.
Black Friday sales around the web