Dyson deals for Cyber Monday are selling like hot cakes or, more realistically, hot hair dryers. These are the best we have located in the UK.
Dyson's repertoire of offers may not be the very best Cyber Monday deals, but there are some real doozies in there. For instance, because Dyson's hair care products are so in demand, they very seldom see price cuts, but there is a Supersonic hair dryer deal on RIGHT NOW (opens in new tab) – see below for more.
There are also already deals on the best Dyson cordless vacuum cleaners, as well as Dyson AirWrap deals, Dyson Supersonic deals and deals on the best Dyson fans. It's a Dyson, Dyson, Dyson, Dyson, Dyson, Dyson world. Of Dyson deals.
The best Dyson deals for Cyber Monday
Dyson deals live now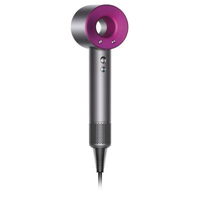 (opens in new tab)
Dyson Supersonic Hair Dryer was £240, now £190 at Dysons's eBay outlet (opens in new tab)
Given 5 stars in T3's Dyson Supersonic Hair Dryer review (opens in new tab), this is the lowest price we have EVER seen on this game-changer. There are hardly ever deals on the Supersonic and while this is a refurbished model, it comes with a full one-year warranty and 30-day, no quibble returns.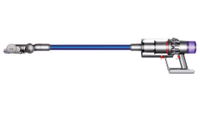 (opens in new tab)
Dyson V11 Absolute was £599, now £440 at John Lewis (opens in new tab)
Probably the best Dyson vac deal of Black Friday: get £150 off the old flagship cordless. Sure the Dyson V15 Detect has stolen its throne now but the V11 is still a formidable performer, with one excellent head for carpets and hard floors and one hard floor specialist, as well as the best dusting brush in the business.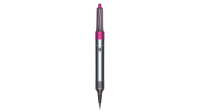 (opens in new tab)
Dyson AirWrap Styler was £449, now £399 at Dyson (opens in new tab)
This is a Dyson refurbished Airwrap, but that is better than no Airwrap at all, which is your other option right now, and there's £50 off the usual price. With barrels to curl and wave, and brushes to control, smooth or add volume, AirWrap is the haircare sensation of the decade, which is why it's almost impossible to find with money off. Dyson refurb products come with a year's warranty and 35-day, no-quibble money back guarantee if you don't like it. UPDATE: the last time we looked we were at number 131,047 in the queue to view the Dyson sale.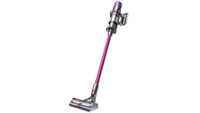 (opens in new tab)
Dyson V11 Outsize was £650, now £400 at eBay (opens in new tab)
Get £250 off this very powerful and usually very expensive Dyson vac. With a much bigger bin and cleaning head than the standard V11, this is great for anyone with lots of floor space or anyone who's just in a hurry. Deal ends Monday November 29. It's refurbished stock but sold from Dyson's eBay outlet, with a warranty and all.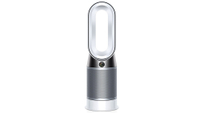 (opens in new tab)
Dyson Pure Hot + Cool was £550, now £300 at eBay (opens in new tab)
Right now you can get a HUMUNGOUS £250 off on this fan, purifier and heater. This tri-functional fan will keep you warm in winter, cooler in summer and with fresher air all year around. What a bargain! Again it's official Dyson refurb stock, with warranty, and it's only around until Monday November 29, so be sure to breeze in there quickly.
Dyson products to look out for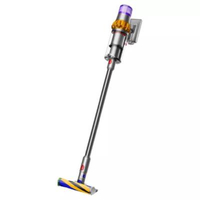 (opens in new tab)
Dyson V15 Detect Absolute
Our top rated Dyson cordless vacuum cleaner (opens in new tab), the Dyson V15 Detect Absolute offers the best cleaning experience, which is why it won the Best Vacuum Cleaner at the T3 awards 2021 (opens in new tab). This vacuum has an added laser which is used to find and illuminate dark and unclean areas to get the best results. The cleaning heads move seamlessly on different floor types and surfaces. An excellent vacuum for all homes, this is definitely going to be a main seller on Black Friday this year.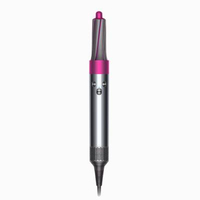 (opens in new tab)
Dyson AirWrap Hair Styler
Everyone is obsessed with the Dyson AirWrap, so we predict that there will be a lot of people looking for them this Black Friday! The Dyson AirWrap Styler is one of the most popular multi-tool hair stylers that gives a sophisticated salon-finish. From curls and waves to straightening and blow dries, the AirWrap can do anything you could possibly want, all in one product.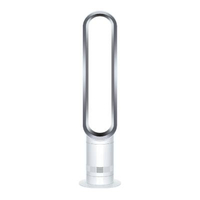 (opens in new tab)
Dyson Cool Tower Fan
Dyson has a great range of fans, air purification and ventilation tools, perfect for any room in your house. Engineered to create a powerful airflow, the Cool Tower Fan features Air Multiplier technology and is controlled via a remote for easy customisation. Offering an uninterrupted stream of airflow, this fan makes little to no noise and is a great addition to your home.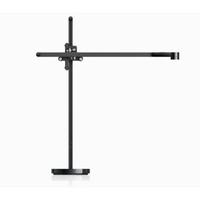 (opens in new tab)
Dyson CSYS Task Light
Dyson's lighting fixtures and accessories offer precise and powerful illumination. The CSYS Task Light is powered by Heat Pipe technology and six high-power LEDs, with glare protection, touch sensitive dimming and low optical flicker. Like their cleaning, air treatment and hair care equipment, Dyson's lights are high quality and use the best technology for a powerful at-home experience.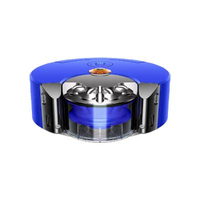 (opens in new tab)
Dyson 360 Heurist Robot Vacuum
While their hair styling products have become very popular, Dyson are originally known for their vacuum cleaners. Their vacuum technology has only got bigger and better, and they've taken a modern leap with the 360 Heurist Robot Vacuum. This device is lightweight, powerful and controlled via wireless Bluetooth technology. Its three power modes and 360° navigation means it can get into every area you need and cleans thoroughly.
Top Retailers for Dyson Products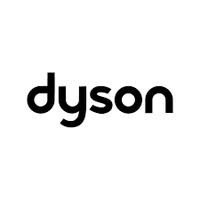 (opens in new tab)
Dyson (opens in new tab)
The main retailer and number one destination we're expecting to have big deals on Dyson products is the Dyson website. On Black Friday, make sure this is the site you're checking to find the best discounts, on cleaning equipment, hair styling and more from the Dyson brand.
View all Dyson deals (opens in new tab)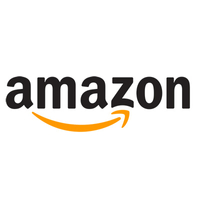 (opens in new tab)
Amazon (opens in new tab)
The Amazon UK & US site is stocked full of Dyson products for whatever home job you need to tackle, whether it's drying your hair or cleaning your house. Amazon is always a great destination for cleaning equipment so keep an eye on it this Black Friday.
View all Amazon Dyson deals (opens in new tab)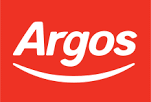 (opens in new tab)
Argos (opens in new tab)
Argos is a key retailer for Black Friday, so we expect lots of great deals on the Argos website and stores this year. Their appliances section is full of Dyson products and equipment, and is a great place to get the best prices this Black Friday.
View all Argos Dyson deals (opens in new tab)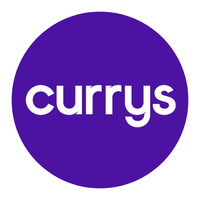 (opens in new tab)
Currys (opens in new tab)
Currys offer a full range of Dyson products and regularly run great deals on vacuum cleaner products, including those from Dyson. Along with their Black Friday deals, they offer price matches, product guarantees and more to ensure you're getting the best prices out there for all big brands.
View all Currys Dyson deals (opens in new tab)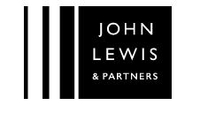 (opens in new tab)
John Lewis (opens in new tab)
John Lewis is another retailer that stocks Dyson products, whether you're shopping online or heading into stores. John Lewis is a great brand to trust when it comes to buying tech and electronics, so you know you're getting the real deal when you shop with them.
View all John Lewis Dyson deals (opens in new tab)