It's important when gaming that you have proper posture and form, especially when your going at it for hours on end without breaks. Thankfully, cheap gaming chairs are easy to find nowadays but there's still quite a bit of low quality products gamers will want to steer clear of.
Thankfully, Secret Lab is running another sale on their most popular gaming chairs this month. The PRIME 2.0 Sale is going on right now and Secret Lab is taking up to $110 off some of their best gaming chairs available today.
The sale provides two offers to choose from with savings on select 2020 Series PRIME 2.0 PU Leather and SoftWeave gaming chairs as well as discounts on all 2020 Series NAPA gaming chairs. Just which gaming chair you'll want to go with is entirely up to you.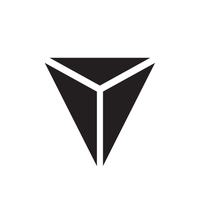 Secret Lab PRIME 2.0 Sale
Gamers can grab a new Secret Lab gaming chair on sale during the PRIME 2.0 sale. Save $30 on select 2020 Series PRIME 2.0 PU Leather and Softweave Fabric gaming chairs plus save $110 on all 2020 Series NAPA gaming chairs.
Gamers can choose from three of Secret Lab's most popular gaming chairs including the PRIME 2.0 Leather, SoftWeave and NAPA models.
Secret Lab's PRIME 2.0 chairs are going on sale, receiving $30 off select models during the savings event. These tend to offer the most comfort but can take some breaking in, so if you want something with the most comfort and durability check out the PRIME 2.0 Leather models.
All 2020 NAPA and SoftWeave models are receiving $110 off during the sale as well. Offering a more breathable chair, these are ideal for gamers who run hot and need a bit more airflow during sessions. They'll provide great support and comfort, but from a durability standpoint are prone to tearing and fraying.
From a price standpoint, you'll save more with the PRIME 2.0 PU Leather or SoftWeave models by far. The added breathability and comfort is worth the price of admission here though, so you can upgrade to a new gaming chair cheap with confidence.
---
Editor's Recommendations