The PS5 is still in short supply despite launching over a year ago, with sporadic and limited restocks doing little to resolve the demand, but if you're following a PS5 stock tracker, your chances of beating scalpers and their bots, as well as your fellow shoppers, are going to increase significantly.
The Xbox Series X restocks have been somewhat more plentiful, but we're seeing another wave of PS5 restocks, so PlayStation fans can look forward to more consoles hitting retailer shelves in their regions.
While our T3 PS5 stock tracker should keep you updated, it's worth bookmarking stock trackers on social media, or checking in at the retailers below to catch any sneaky restocks as some drop with no warning whatsoever. Be sure to make accounts at retailers where this is an option, and save your payment information (check the site is secure) so that you can fly through checkout when more PS5s crop up. Apparently, we'll see the biggest PS5 Digital Edition drop this month thanks to the redesigned model that's already available at Japanese retailers.
Please note, any stock availability is based on the time of writing. Consoles are still selling out in a matter of minutes, so may not be available when you click through.
Looking for UK restocks? Click here
How to buy the PS5 from GameStop
GameStop remains one of the strongest chances of getting a PS5. This is thanks to its PowerUp Pro membership, which offers early access to PS5 console sales. That means, if you sign up and pay the $15 annual membership, you stand a much better chance of getting a console. You also get $60 of reward certificates a year and more points on everything you buy.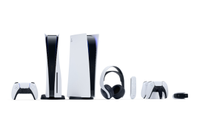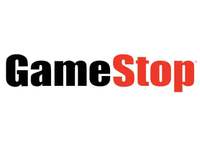 GameStop
GameStop is likely to have PS5 consoles available this week, however, most will go to PowerUp Pro members, so make sure you sign up.
How to buy the PS5 from Walmart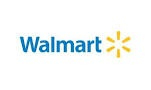 Walmart
Walmart has been a great place to buy PS5 over the last couple of months, with numerous PlayStation 5 restocks going live. It also has one of the biggest selections of games and accessories on offer, too, with the HD Camera and DualSense available. Unlike some stores Walmart is actively combatting scalper bots, so once it has another PS5 restock, we advise heading over there for a fair chance at picking up a console.
How to buy the PS5 from Best Buy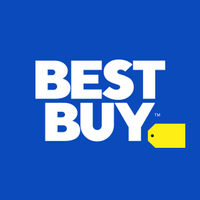 Best Buy
Best Buy has had a number of PS5 restocks since launch and has been selling the PlayStation 5 in various bundles, too, including things like extra controllers and games. It usually releases PS5 stock in waves, and PS5 stock trackers advise the consoles are pick up only, so check your local store's stock once Best Buy has another PS5 restock.
How to buy the PS5 from Sony Direct
Sony Direct offers exclusive invitations to buy the PS5 to its subscribers. If you receive one of these invitations in your email and are online at the right time, you stand a high chance of getting a console. If there is still stock left after subscribers have bought, it is sometimes opened up to the public, so even if you don't have an invite, it's worth checking the site.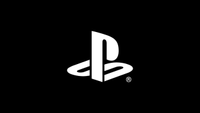 PlayStation Direct
Sony released multiple waves of PS5 consoles over the past month, having eager fans queue just before the stock drop to get their hands on a PS5 or PS5 Digital Edition. It usually advises an hour plus waiting time when you land on the page, and the Disc version usually goes live first, so be prepared to put your time.
Other ways to buy the PS5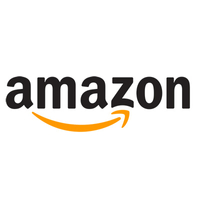 Amazon US
Amazon is getting more PS5 consoles imminently, so we advise all gamers to head to the store now, log in, and then keep a close watch on the PlayStation 5 product pages for sudden drops. Amazon also has one of the widest ranges of PS5 games and accessories, too.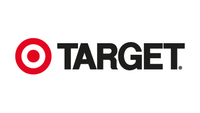 Target
Target has relisted the PS5. Get your hands on a PS5 or PS5 Digital Edition. Orders are online only but can be collected same-day from local stores.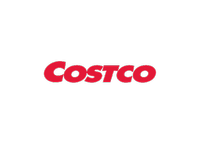 Costco
Costco released its PS5 consoles as part of bundle deals, so if you're prepared to spend a little more to bag a system with an extra controller, a PS Now pass and a game then it could be a great place to shop. Of course, Costco only sells to its members, though, so you'll need to be a member to score one.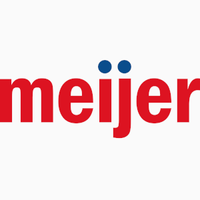 Meijer
Midwest retailer Meijer released its PS5 stock online to mPerks members only. However, you had to be local to the stores, as it only offered pickup, not delivery. We'll be keeping an eye on the retailer in case it joins the fray again, and we advise you make an account beforehand, so you can snap up a console if it does. And outside bet though for many gamers.