The bank holiday is now here and that only means one thing: sales. It really is the perfect time to buy the things you've been eyeing up all summer, whether that's clothes, tech or smart lighting products. Yes, you can probably imagine what I'm going to say next. Philips Hue have rather excitingly announced that they're hosting a huge bank holiday sale, with up to 40% off their best-selling products! It's great news really, especially as they hold top spaces in our best smart light switches and best smart bulbs buying guides.
The offers went live this morning and are available until 11th September 2023. The sale features a large amount of discounted indoor and outdoor lighting, as well as a whopping deal with the Philips Hue Bridge! Philips Hue have really being trying to get the word out there recently about the Bridge, sharing all its incredible features and explaining why it's important to have one! Read our guide on the Hue Bridge if you want to find out more!
Ready to find out how much you can save? Check out some of our Philips Hue lighting reviews so you know exactly what to look for!
Philips Hue Go portable table lamp review
Philips Hue Gradient Signe Floor Lamp review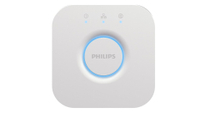 Add a Hue bridge to your basket and save 25% off your entire purchase at Philips Hue
With the Bridge, you can make all features, lights and functionalities come alive! You can even use voice commands to turn your lights on and off, as well as accessing them from anywhere in the world. Make sure to read our guide on the Hue Bridge to find out what else it can do!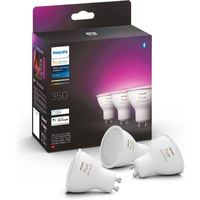 Save up to 40% on selected Philips Hue Indoor products at Philips Hue
From smart bulbs to ambience spotlights, get your smart lighting set-up started with these fantastic savings. If you're not sure where to start, why don't you have a look at the Phillips Hue entertainment system?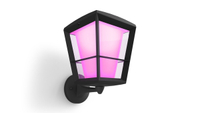 Save up to 15% Mix and Match on selected Outdoor Philips Hue products and accessories at Philips Hue
Grab a bargain with the Philips Hue outdoor range! Choose from a selection of the Lily outdoor range, wall lights and light strips to get you started. Read our guide on the best Philips Hue outdoor lights for more advice on the best products.
Interested in more? Check out the 5 mistakes everyone makes with Philips Hue!