Looking for the best deals on Panda London mattresses? This guide is dedicated to helping you find the cheapest prices on popular Panda London bed essentials, including its newest product launch, the Panda London Hybrid Bamboo mattress.
Panda London is a relatively new name to the mattress market. Founded in 2015, Panda London is the UK's leading bamboo bedding specialist, that designs and manufactures mattresses, pillows, duvets, toppers, sheets and other sleep accessories. The Panda London ethos is focused on helping shoppers get the best night's sleep on products made from eco-friendly materials that are grown and sourced sustainably, including bamboo and charcoal.
The most recent addition to the Panda London range is the Hybrid Bamboo mattress which quickly made its way onto our list for the best mattress after we gave it 5 stars in our Panda London Hybrid Bamboo mattress review. If you're still not convinced of how good Panda London is, its other products are at the top of our best pillow and best duvet guides.
The Panda London Hybrid Bamboo mattress is the only mattress option from the brand as of early 2023, and Panda often runs regular sales, including money off the mattress and bundle deals on bedding.
Take a look at the latest deals from Panda London below and if you fancy discounts from a different mattress brand, we have a dedicated guide to the best cheap mattress deals from Emma, Simba, OTTY, Eve and more.
Best Panda London mattress deals 2023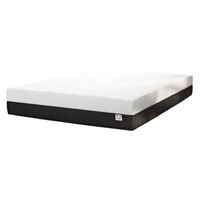 Panda London Hybrid Bamboo mattress (Double): check prices at Panda London
Starting at £950 (single), the Panda London Hybrid Bamboo mattress is a six-layer bamboo mattress that delivers orthopaedic grade support, advanced breathability and pressure point comfort. To find cheap prices on this mattress, head over to the Panda London website and we've listed all the UK sizes and prices for you below.
Single: £950
Double: £1,290
King: £1,390
Super King: £1,550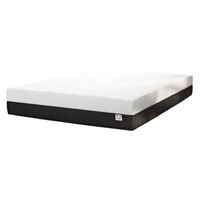 Panda London Hybrid Bamboo mattress deals: check prices at Amazon
Panda London products, including the Hybrid Bamboo mattress, are available at Amazon. For the best prices on Panda London at Amazon, you're more likely to find them during big sales seasons like Prime Day and Black Friday.
What mattress should I buy from Panda London?
As we mentioned above, Panda currently only has one mattress available: the Hybrid Bamboo mattress. This mattress was given 5 stars by our reviewer and if you're new to bamboo materials, here are 5 reasons you need a bamboo mattress for better sleep.
If you buy the Hybrid Bamboo mattress and decide it's not for you, Panda London offers 30 night trials on its sleep products and 100 nights if you buy the mattress. Panda London also has a 10-year guarantee and free UK delivery and returns. If you're new to buying mattresses online, we talk you through everything you need to know about mattress guarantees so you can feel more confident and at ease with returns and warranties.
What type of sales do Panda London offer?
Admittedly, Panda London sales are few and far between and you'll typically see the most deals on bedding products like pillows, duvets and sheets rather than the mattress. These deals tend to offer 20-30% off a specific product or a sleep bundle, where you can get multiple items for a fraction of the cost.
Sales on the Hybrid Bamboo mattress tend to be available during Black Friday and Christmas. For example, in December 2022, Panda London offered money off when you spent over a certain amount and they offered 2 free Hybrid Bamboo pillows and a free mattress protector with every mattress order.