You won't catch me heading to the gym without considering what shoes I've got on my feet first. I understand this may sound a little 'OTT', but wearing the best workout shoes for your style of training will not only enhance your performance, but can protect you against injuries too. You wouldn't exactly squat in a pair of running shoes now, would you? I hope not!
The workout shoe that graces my feet the most, and is my favourite, is the Nike Metcon 9s. Right now you can get them for less than £100 in this early Black Friday deal (which is pretty stellar considering they were only released earlier this year). They're a great all round workout shoe that are perfect for CrossFit, weightlifting and general functional fitness. Also, they wash amazingly in the washing machine!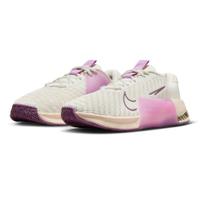 Nike Metcon 9 Womens: was £129.95, now £97.46
Whether you're doing CrossFit, function fitness or weightlifting, these shoes offer the stability, grip and features to make them perfect for a variety of training.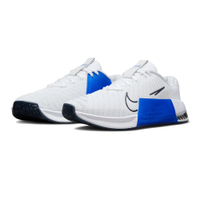 Nike Metcon 9 Mens: was £129.95, now £97.46
Save 25% on the latest Metcon trainer from Nike, fitted with a larger hyperlift plate to help you smash your heavy lifts, as well as an extended rope guard for those CrossFit sessions.
In my Nike Metcon 9 review, I awarded these shoes five stars and named them the best gym shoe in our best workout shoe guide.
These shoes have a wide toe box, ideal for spreading your feet evenly during Olympic lifts or squats, and a large hyperlight plate for added stability. There's a large rope guard going up the side of the shoe, which is ideal for CrossFitters, as it'll make those hefty rope climbs easier (as well as help the shoes last longer from damage).
But even if you don't do this type of training and just need a shoe for the gym, I'd still recommend the Metcon 9s. I wore them during circuit training, for exercises like lunges, burpees and sled pushes/pulls, and found them incredibly comfortable and supportive. The cross-stitch material is also breathable and prevents your feet from getting too hot. The only thing I would say you can't do in this shoe is running. Short runs are fine, but for anything longer, grab a pair of the best running shoes.
Make sure you check out the other best Nike Black Friday deals and the other best Black Friday fitness deals, as there's plenty out there!