Brook + Wilde may not be a name that's familiar to you, but this is the brand behind some of today's best mattresses. At full price, these luxurious, high-end mattresses are quite an investment, but we have a range of exclusive Brook + Wilde deals and discount codes that'll take the price right down.
Add the discount code T352 at the checkout for 52% off any mattress and size
This brand's USP is that you can pick your firmness preference. So for each of the mattresses in the range, you can choose from Soft, Medium or Firm, and if you pick wrongly Brook + Wilde will swap out for a different 'comfort layer' for free.
Brook + Wilde mattresses are pretty pricey, but we've negotiated an exclusive T3 discount code that means you'll pay less than half price, across the full range. Enter the code T352 at the checkout for a blanket 52% off. Choose between the fancy, 10-layer Ultima, the 5-layer Lux (the cheapest in the range), or the mid-range Elite (our pick of the range). Or if you really want to push the boat out, the code is also valid on the newest addition to the range, the slightly ridiculous 14-layer Perla.
Not sure which mattress is right for you? Head to our Brook + Wilde Lux review, our Brook + Wilde Elite mattress review or our Brook + Wilde Ultima mattress review to help you decide. If you're not yet committed to a particular mattress, take a look at our cheap mattress deals and sales guide to see what other brands are doing.
Best Brook + Wilde Black Friday deals 2023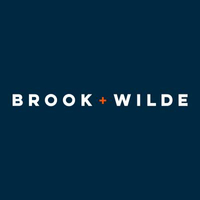 Brook + Wilde Black Friday sale: 50% off mattresses
Get Brook+ Wilde mattresses for half price in the Black Friday sales. All you have to do is spend over £749 and use the code SLEEP50 at the checkout.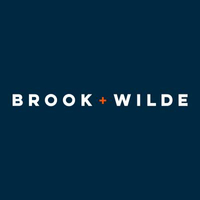 Made in the UK, using a combination of breathable memory foam, mini pocket springs, traditional pocket springs and Visco, these high quality mattresses have won awards from the likes of Which?, Good Homes and Good Housekeeping. So whether you prefer a soft, medium or firm mattress, you'll be getting a superior experience.
Brook + Wilde is so confident you'll love this product that it offers a generous free trial period. Enjoy your mattress with a mattress protector for 100 nights and if you're not happy, you just have to email the company. They'll then either exchange it for a different comfort level, or take it back for a full refund.
Brook + Wilde also offers free delivery, a 10-year guarantee on all mattresses, and will recycle your old mattress for a small fee. In this article, we've brought together the very best Brook + Wilde deals and discounts available at the moment, potentially making these high-end, luxury mattresses even cheaper than lower quality rivals.
Which Brook + Wilde mattress should I buy?
There are four options when it comes to buying a Brook + Wilde mattress: the Lux, the Elite, the UItima and the Perla. The recommended retail price of the Lux, before any discount, ranges from £499-£899, the Elite comes in at a pricier £699-£1,199, the Ultima will cost £1,899-£2,599 and the Perla comes in at £3,399-£3,999.
The main differences between the products lie in their construction. The Lux has six layers and 3,000 individual pocket springs, the Elite boasts eight layers and 3,500 individual pocket springs, the Ultima has 10 layers and 4,000 pocket springs as well as a layer of nano-springs, while the Perla has 14 layers, 3,000 pocket springs split over two layers, and a further two layers of micro-springs.
In short, if money's not object, and you're looking for ultimate luxury, you'll want to opt for the Perla. But even the cheaper mattresses deliver an excellent level of comfort, so the Lux is also a good option if your budget is tight. (To learn more, read our Brook + Wilde Lux mattress review.)
Made to order in four to six weeks, The Lux is Brook + Wilde's best-selling mattress. It offers deep layers and zoned support for better spinal alignment and high levels of comfort, ensuring a good night's sleep, time after time.
This 28cm-deep, hybrid mattress is made from a combination of memory foam and springs, and is available in three different levels of softness (soft, medium and firm), and single, double, king and super-king sizes. It comes with a breathable mattress cover, and Brook + Wilde's proprietary 'Wave Technology', which provides an additional layer of support foam with added density, to aid spinal alignment and care for your shoulders
A top layer of breathable and cooling memory foam is designed to mould to your body and eliminate motion transfer from fidgety sleeping partners. And the support base is constructed of a specialised support foam, to give the mattress structure and solidity. Should your mattress feel too soft or too firm for your liking, Brook + Wilde's will swap with another mattresses, free of charge, or refund you in full within the first 100 days. The Lux also comes with a 10-year guarantee.
Brook + Wilde's Elite mattress boasts more memory foam layers, more springs and more quality than most other 'bed in a box' options in the UK. With eight layers and 3,500 pocket springs, you'll get a supreme level of comfort from this mattress which, like the Lux, is available in soft, medium and firm comfort feel, and single, double, king and super-king sizes.
The Elite mattress comes with a top cover that can be unzipped and removed for washing at 30 degrees. This four-way stretch cover is breathable to allow for air circulation. It also includes a memory foam protector, which allows the top cover to move freely. This means removes friction between fabric and foam, allowing both components to work to their full potential.
The thermo-regulating top layer contains a blend of raw materials, including soybean oil and a natural balm, to help you experience a deeper, more restful sleep. Its open cell structure provides a higher level of moisture evaporation and breathability, which helps your mattress to stay cooler for longer. And a non-slip base ensures that your mattress stays put, and giving you even more piece of mind as you drift off to sleep.
As with the Lux, should your mattress feel too soft or too firm for your liking, Brook + Wilde will swap it for another mattress, free of charge, or refund you in full within the first 100 days. The Elite also comes with a 10-year guarantee.
If the Brook + Wilde Elite isn't quite elite enough for your liking, the next step up is the Ultima. Packing 10 whole layers engineered to provide you with a cool, comfortable and luxurious sleep surface, it's not quite the fanciest option in the Brook + Wilde line-up (scroll a bit further down for that), but it's a serious, heavyweight contender.
As with the rest of the range there are three firmness levels to choose from and you have 100 days to decide whether you get on with your choice, and if you don't then Brook + Wilde will swap it for you. And there's a lot to like in those 10 layers, including a temperature-regulating top cover, plenty of layers of foam and one hell of a lot of springs: 2,000 nano-springs and twin layer of 4,000 large pocket springs.
It feels well-cushioned and nice and buoyant, with zoned foam to provide extra support where it's needed. In all, this is a seriously comfortable mattress, which it should, considering the price (although as ever you'd be properly unlucky to find yourself paying full whack). Honestly, though, while there's plenty to love about the Ultima, we got on almost as well with the much cheaper Elite.
Need to know more? Get all the facts in our Brook + Wilde Ultima mattress review.
If you thought the Ultima was the ultimate Brook + Wilde mattress, think again, because here's the frankly ridiculous Perla to blow all your expectations out of the water. It feels like the result of a brainstorming session that went on far too late with way too many cups of coffee consumed along the way. It's 32cm thick! With 14 layers! And prices start at £3,399; what's it filled with, swan feathers and angel hair?
Not quite, but this one is still pretty much as luxurious as it gets. From its silk-infused cover, a cashmere-rich wool layer with more wool layers along the way, not to mention four whole layers of springs including 3,000 pocket springs across two separate layers, this is an astonishingly comprehensive collection of mattress technology all squeezed into one heavyweight package.
As with other Brook + Wilde mattresses there are three firmness options to choose from and a 100 night trial period, complete with the option to swap or get a refund if you're not completely happy. We haven't had a chance to test this one out, but based on our experiences with the other B&W mattresses, we've no doubt that it's supremely comfortable and supportive.