I've been testing and reviewing wearables for years. In fact, I'm T3's main wearable guy who reviewed all the best Garmins that came out in the last five years. So, believe me when I say these two cheap Garmin watch deals are worth your time. They are not only decent wearables but also as cheap as they've ever been.
Shop all Garmin Prime Day deals at Amazon UK
Shop all Garmin Prime Day deals at Amazon US
This Amazon Prime Day, I focused on covering the best Prime Day Apple Watch deals, but there are plenty of other wearable deals knocking about. For example, the Google Pixel Watch is down to its lowest-ever price, and the Garmin Instinct Solar is also dirt cheap. However, if you're a keen runner or triathlete, the below watches are your best options for training more efficiently.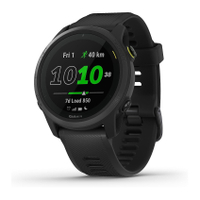 Garmin Forerunner 745: was £310, now £230 at Amazon
Garmin's first and only dedicated triathlon watch comes fully loaded with all the sports modes and recovery features, enabling you to train smarter, not harder. Plus, there is storage for offline music, Garmin Pay, long battery life and more!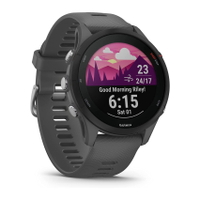 Garmin Forerunner 255: was £300, now £230 at Amazon
The Forerunner 255 is Garmin's mid-range running watch. It has up to 14 days of battery life in smartwatch mode and up to 30 hours in GPS mode and provides you with Morning Report summarises your sleep, HRV status and daily workout suggestion in one place as soon as you wake up. This is the cheapest it's ever been!
The Garmin Forerunner 745 is one of the best triathlon watches you can get. You might think it's a watered-down Forerunner 945, but that's not true. The Forerunner 745 is in the Goldilocks zone and offers the right features and battery life for the right price. It provides more precision, faster and more reliable GPS connection than the cheaper Forerunner 245, especially if you use your watch for triathlons.
On the other hand, the Garmin Forerunner 255 continues to impress me a year after its release. Among all of its many features, heart rate variability stands out. It adds another layer to the extensive recovery and training features already included on Garmin's mid-range running watch. Not to mention the Race Widget and the dedicated triathlon mode!