With the Memorial Day weekend fast approaching, it's the perfect time to get outside and enjoy the warm weather with some al fresco dining. But instead of turning to your barbecue or grill, why not try the best pizza oven instead?
Many retailers like Best Buy, Amazon and Walmart currently have huge deals and discounts on outdoor furniture and garden tech, including barbecues, grills and outdoor cooking appliances. The best deal I've found is on the Ooni Koda 16. Rated as one of the top pizza ovens on the market, the Ooni Koda 16 has had $120 taken off its price at Best Buy.
Shop all Ooni Pizza Oven deals at Best Buy
Originally priced at $599.99, the Ooni Koda 16 is now $479.99, saving shoppers 20% on this premium gas powered outdoor pizza oven. If you love pizza and want to make your own homemade authentic creations, this $120 saving is well worth taking advantage of.
The Ooni Koda 16 is designed for stone-baking 16-inch pizzas and other foods, like steak, fish and vegetables. Using gas to cook your pizzas, the Ooni Koda 16 can reach up to 500°C / 950°F in a matter of seconds and you can easily customise its temperature with the heat control dial.
The compact size of the Ooni Koda 16 makes it easy to move around your garden and store away when you're not using it. However, if you want to keep it out all the time, the Ooni Koda 16 has an attractive sleek design, complete with a powder-coated steel shell and ceramic fiber-insulation for weather resistance and heat retention.
Best Buy has plenty of discounts on outdoor cooking equipment at the moment, including up to 30% off all Ooni pizza ovens and accessories, including the Koda, Karu and Fyra models. For details on all Ooni pizza oven deals from Best Buy, keep reading for more.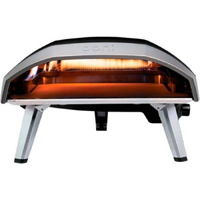 Ooni Koda 16 Gas Powered Outdoor Pizza Oven: $599.99, $479.99 at Best Buy
Get 20% off the Ooni Koda 16 at Best Buy. This impressive outdoor pizza oven stone-bakes pizzas, meat and vegetables to give an authentic wood-fire taste. The Ooni Koda 16 is easy to set-up and requires low maintenance cleaning, so all you have to do is connect it to the propane tank and you're ready to go!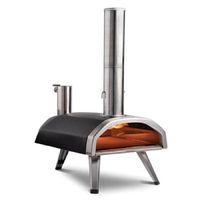 Ooni Fyra 12 Portable Outdoor Pizza Oven: $349.99, $244.99 at Best Buy
If you're looking for a slightly smaller and more portable pizza oven, the Ooni Fyra 12 is a great choice… and it's currently discounted by $105. Complete with a gravity-fed pellet hopper, the Ooni Fyra 12 has a lightweight design and burns wood pellets for a smoky aromatic flavour that leaves little ash behind.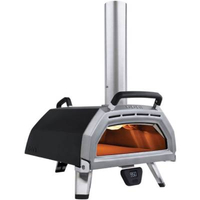 Ooni Karu 16 Multi-Fuel Pizza Oven: $799.99, $639.99 at Best Buy
Save $160 on the Ooni Karu 16 ahead of the Memorial Day sales. Similar in design to the Fyra 12, the Ooni Karu 16 is versatile, durable and makes delicious pizza with its multi-fuel cooking options. Whether you cook with wood, charcoal or gas, the Ooni Karu 16 is the most technologically advanced pizza oven from Ooni, with better temperature control, increased insulation and fuel-efficient air flow.