Amazon Prime Deals day is here! That's 30 full hours of amazing tech deals and it's LIVE now. T3 is no stranger to offering you the best tech deals here on T3.com and, as such, here we're bringing you the very best Prime deals throughout the event, as new deals start as often as every five minutes.
Here T3 brings you the all the top PS4, Xbox One and entertainment deals currently available on Amazon Prime Day 2017. Be sure to check out the epicentre of Amazon's Prime Day deals too, which collates all the best deals in one place.
For more information on each category of deals, be sure to check out each tech category's individual deals hub too. Equally, if you are like "what's a Prime Day?!" then make sure you check out T3's overview of the event for a primer.
Just remember, you need to be an Amazon Prime member to land these tasty tech deals, so head on over and sign up for a free trial if something takes your fancy.
Oh, and if you're in the US, then make sure you head on over to as there are some really sweet exclusive deals just for you.
Amazon Prime Day PS4, Xbox One and entertainment deals
Audible is discounted by a gigantic 57%, with direct membership currently on offer for just £2.99/month for 6 months. That's down from £6.99 a month. Audible is, by quite a way, the premier choice for spoken audio entertainment, with an unrivalled library of digital audiobooks, so if you like stories then this is a top deal. .
The best PS4 Slim deals
In its svelte casing, the new PlayStation 4 Slim is a fast, great-looking, powerful console at a not-silly price that also happens to pack the best controller that's been paired with a PlayStation so far.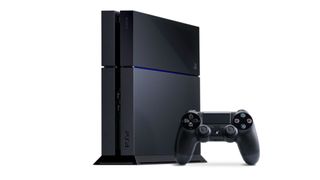 The best original PS4 deals
This model features the classic sharp-cornered chassis of the launch PS4 and is still a serious looker. It's largely been usurped by the newer, smaller PS4 Slim now. Unlike the Slim though, the older model has an optical audio port, which can be handy for some soundbar or Hi-Fi connections. You might get lucky with a cheaper deal than the Slim, but generally, the newer model is cheaper now.
The best PS4 Pro deals
PS4 Pro is the new kid on the block, the souped up 4K version that also happens to have HDR on board, too. In short, it's awesome. PS4 is as much a part of the future as it is of the present, so if you're looking to put roots down in this generation of console gaming, this is the machine of choice.
The best Xbox One S deals
The Xbox One S isn't just a slimmed down reinvention of the original chassis, it's had some significant internal upgrades too. This reasonably-priced console has removed the chunky power brick and the Blu-ray disc drive now supports 4K Ultra HD Blu-ray movies and 4K HDR visuals from streaming services. It's way cheaper than the PS4 Pro (which stream 4K HDR, but doesn't support 4K Blu-rays) and most 4K Blu-ray players too.
The best Xbox One deals
The prices below are for the older Xbox One. You know, the massive one that looked like it had a retro 1980's makeover? You might find a bargain below, but nowadays we're seeing the new and improved Xbox One S go for less on a regular basis, with the exception of some preowned units. So do bear that in mind before taking the plunge.
Best Nintendo Switch deals
You can also order a Nintendo Switch directly from the UK Nintendo Store: . It is limited to one per customer though.
Cheap Nintendo Switch Joy-Con controller deals
Looking for some more controllers to get some extra players involved? Now's a great time to bag a pair of new Joy-Cons with Mario Kart 8 Deluxe just around the corner. Take a look at the latest prices below.
Nintendo Switch Pro controller deals
Nintendo has the more traditional gamers covered with its Switch Pro controller – however the £65/$70 RRP is a little eye watering. Check out the very latest deals below though as you might find one for less.
Nintendo Switch Micro SD memory card deals