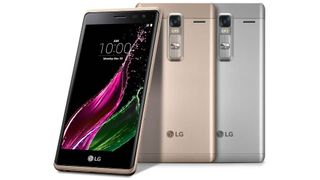 From metal to plastic and back again
Samsung and Apple might get all the headlines, but LG is innovating away in the background, often being among the first to do things or being brave enough to try things that no other company would even consider.
At the same time, it's not always been quick to jump on the current trends, which is why it's only just now launched the LG Zero - its first all-metal smartphone. It's been a long and winding road to get there, full of 3D screens, self-healing backs, bendable displays and more. Here are some of the highlights.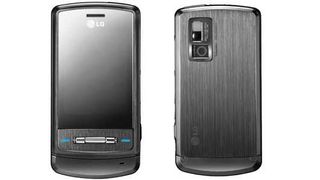 LG Shine
LG's road to a metal smartphone might have been a long one, but it released a metal feature phone way back in 2007. This slider phone also included a mirrored screen, for sleek and shiny good looks.
With the slider closed there are minimal visible controls, showing a first step on the evolution towards the rear keys we'd later see on LG handsets.
There's no 3G here, let alone 4G, the display is just 2.2 inches and all you get is a 2MP camera, but for 2007 it was a pretty impressive phone and it still arguably ranks among the most stylish handsets LG has ever made.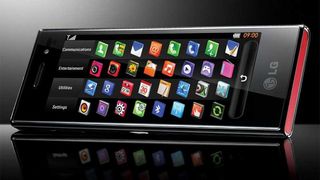 LG Chocolate BL40
Two years later LG launched the Chocolate BL40. This 2009 handset is more of a smartphone and a step away from the full-metal design of the LG Shine, though it's still a mix of metal, glass and plastic.
While considered stylish at the time the LG Chocolate BL40 looks a little too much like a chocolate bar for our tastes, so the name is fitting.
It stood out primarily for its 21:9 screen, allowing you to enjoy movies in all their glory, while being far from ideal for anything else, which is probably why we're not all walking around with super widescreen smartphones.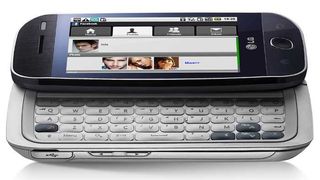 LG GW620 / InTouch Max
2009 was also the year LG embraced Android, with the LG GW620 (aka the LG InTouch Max) being the first of its phones to run the now all-conquering OS.
But while most companies positioned early Android handsets at the upper end of the market, the LG GW620 was a fairly low end phone.
There's little of the BL40 or Shine's DNA on show here, with the InTouch Max sporting a chunky plastic build. The resistive screen was weak even for the time and it launched with Android 1.5, when it should have been on at least 2.0. But it was cheap and had a decent hardware keyboard.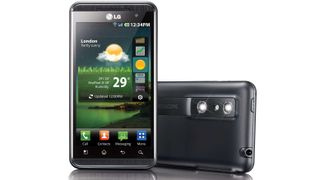 LG Optimus 3D
3D still doesn't convince in the cinema and it was even less successful on phones, but no-one can say LG didn't give it a good shot.
The LG Optimus 3D arrived in 2011 as the first smartphone to support a 'glasses-free' 3D screen and camera. So not only could you view things in 3D on the phone, but also take photos and shoot videos in 3D.
Surprisingly it actually worked quite well, but for long-term use it was about as much of a gimmick as the curvy screen on the Samsung Galaxy S6 Edge. It was also a lump of a phone with weak battery life, sluggish performance and a monstrous price tag. No wonder it never caught on.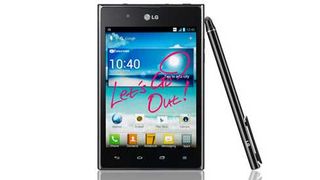 LG Optimus Vu
Several years after its experiment with a 21:9 screen on the LG Chocolate BL40, the company gave 4:3 a try with 2012's LG Optimus Vu.
Its 5.0-inch screen, which would now be considered relatively compact, was also massive for the time. The width made it hard to use with one hand, but LG included a stylus so you could make the most of all that space.
It wasn't quite the biggest phone around, nor was it the first to sport a stylus, but those features plus its aspect ratio made it a bit of an oddity and while 4:3 never caught on for phones it's the ratio Apple uses for its iPads.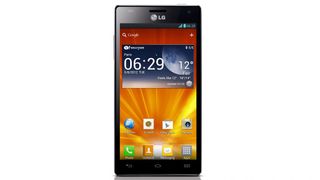 LG Optimus 4X HD
While many LG phones up until now were about style and innovation, or in some cases gimmicks, the LG Optimus 4X HD was all about power.
This 2012 handset was the first LG phone with a quad-core processor and one of the first from any manufacturer. Its 1.5GHz quad-core Tegra 3 chip coupled with 1GB of RAM gave it beastly performance for the time and with good battery life as well it was a strong flagship.
While LG had largely backed away from metal in the years since the Shine it did give the 4X HD a metal trim, showing that it hadn't lost all love for the material.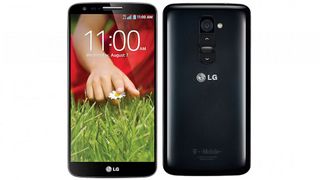 LG G2
The LG G2 was a breakout hit for the company, uttered in the same breath as the HTC One and the Samsung Galaxy S4.
But while this 2013 flagship was packed full of power, along with a great screen and a good camera, it wasn't this which really helped it stand out, instead it was the odd decision to put the buttons on the back.
Unlike other LG experiments this rear-key design has been used in many of the company's phones since. The button placement, which was chosen as it's supposedly where your finger will naturally rest when holding the phone, is divisive to this day, but it's popular enough that the LG G3 and LG G4 both sport the same placement.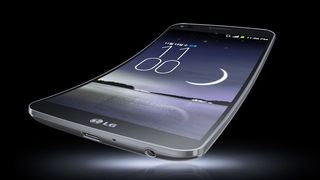 LG G Flex
If you wanted a phone to wow your friends in 2014 it didn't come much better than the LG G Flex. Not only did it pack solid specs, including a massive 6-inch screen, but that display is also curved and flexible.
Yep, that's right, you can actually bend it, or flatten it anyway, and as if one headline grabbing feature wasn't enough the LG G Flex also had a self-healing back, which could absorb small scratches and dents.
Later in the year the QHD and altogether better LG G3 would arrive, but that phone couldn't bend, or heal.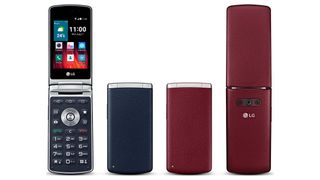 LG Wine Smart
Despite launching this year there's not much new about the LG Wine Smart, in fact it's a distinctly backwards looking handset, as it's a clamshell flip phone. But as the name suggests it's still smart, as it runs Android.
If you're nostalgic for the past but still want to be able to play Candy Crush Saga this is for you, we guess.
But it's not just the design that's a blast from the past, the specs are too, as they include such highlights as a 3.2-inch screen, a 1.1GHz quad-core processor and a 3MP camera. That's truly cutting edge… for 2010.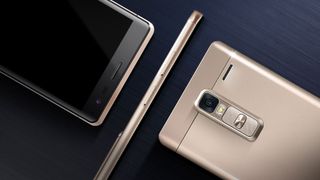 LG Zero
Perhaps looking backwards as LG did with the Wine Smart was necessary, as it's seemingly led the company to remember that once, many years ago, it released a stylish full-metal handset called the LG Shine.
That would explain the appearance of the LG Zero - the company's first all-metal smartphone. It's a little late and with a 5-inch 720p display and a quad-core processor it's a little low end, but it sure looks stylish and hopefully LG will borrow liberally from it for the LG G5, as we can't take any more leather.