Nothing beats buzzing around town on two wheels during the summer months.
Evening pub pints with pals are made even more appealing without the worry of sweaty public transport or the ferocious cost of cabs, while the daily commute can provide some much-needed post-winter fat removal when tackled on two wheels.
This year's crop of urban-friendly commuters, painfully cool fixies and traffic-beating speed machines is probably the best ever, fusing neat design and reliable running gear with wallet-friendly price tags.
We've collated the best of this year's offerings, covering ultra-reliable crossovers, trendy single speed bikes and affordable racers for traffic smashing pace.
If you need a little help choosing the right wheels for you, check out our exceedingly thorough carbon fibre road bike feature linked to below. It tackles geometry, groupsets and finding the perfect fit.
Interested in a single-speed but confused by talk of 'flop hubs'? Most of the single-speeds here can be converted between free-wheeling when you don't pedal, and a 'proper' fixie mode, whereby if you don't pedal, the bike immediately stops, hurling you over the handlebars into the path of an oncoming truck.
So practice somewhere safe when you switch modes, would be our advice.
The best road bike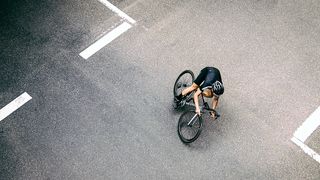 Although it's ever so T3, we admit carbon fibre isn't necessarily the be-all and end-all of bike riding for most cyclists.
Yes, you can get a full carbon road bike for under £2,000 but the material might not be the right fit for you. Cheaper carbon tends to flex under load, so if you're carrying a few excess pounds, this could prove a problem - or it could push you to lose the weight, who knows?
The best electric bike
Cycling is a great move for a number of reasons: it's free (after the initial bicycle purchase), it's good for your health and in many cases, it can be faster than cars and public transport.
Cycling with an electric bike for a commuter is all these things, plus leaves you less sweaty - what's not to love?
Different brands take different approaches to electric bike manufacture. Some choose to place an electric motor in the front or rear wheel hub, with a torque sensor in the cranks that tells the on-board batteries to send power to the wheels.
Best sports sunglasses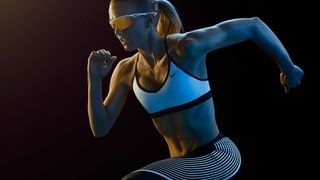 If you're looking for the best sports sunglasses you've come to the right place. We've put our eyes on the line testing the very best shades money can buy. Whether you're running, cycling, golfing, or fishing this list is for you.
Check out the best sports sunglasses
Best cycling clothing and bike wear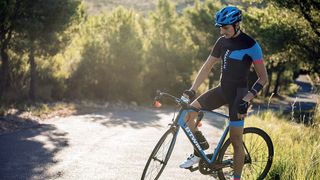 With cycling now as much a lifestyle as a pastime, there's more and more brilliant cycling kit that's also suitable for the coffee shop, craft beer emporium or open-plan office in the creative industries. Whatever your preference, be it technical or fashionable, we've got the best bike clothing and other cycle gear right here. We make no judgements, either way. It's all good.
The best fitness tracker
Fitness bands are well and truly here and they're some of the best bits of kit you can pick up to start your new fitness regime. From the likes of Jawbone, Fitbit and Misfit, fitness bands now cater for everyone, whether you're just looking to track your steps and sleep, or go a bit further and monitor your heart-rate too. What makes these even more mouth watering is the crashing prices, with some very capable trackers now costing less than £50.
Read: Our guide to the best fitness tracker
The best fitness apps
There are thousands of app solutions to your fitness problems, and sorting through them can be a bit of a nightmare. Whether you're looking to lose weight, get a ripped six-pack, or simply stay healthy, this list rounds up the best on the market into one place.
Read: best fitness apps
The best winter running and cycling gear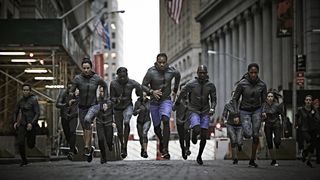 Thanks to the clever innovators kicking out brilliant new fabrics that keep you warm, dry and brilliantly visible, you can keep up your training and commuting without a care for the weather. Read: The best winter running and cycling gear
Best bike lights and hi-viz gear
This is the pick of the cruellest seasons' lights and cycling safety kit. It's okay, there's plenty of tech - and still a little bit of street style - to be had, even in the darkest months…