Verizon Black Friday deals are here and include some incredible deals on the latest iPhones and Android phones on the market. The brand is best known for offering phone plans, but you'll also find deals on wireless internet and TV, too.
They're always packed with freebies and extra goodies too, making the deals even more attractive. Oh, and don't think you have to wait for the event itself to get some great deals. The best Black Friday deals have already started cropping up, meaning you can snag an early bargain and put your feet up for the event itself. Use this link to shop the Black Friday sales at a wide variety of T3 trusted retailers, too.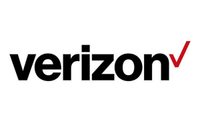 Verizon | Shop all deals available now
Now through November, take advantage of early Black Friday deals and offers at Verizon. With trade-in deals on the latest Goggle Pixel 8 Pro as well as offers on the new iPhone, Verizon will be the destination for seasonal smartphone shopping.
So just what will Verizon be offering this year during their Black Friday sale? Based on last year's offerings and the current selection of deals available from Verizon, we've got a pretty solid guess as to what to expect. Keep reading to find out what to expect this year during Verizon's Black Friday sale as well as take a look at some of Verizon's current deal offerings available right now.
Verizon Black Friday deals best today
Ahead of Verizon's Black Friday sale, you can take advantage of some pretty impressive offers on Samsung phones, the new Google Pixel 8 Pro and more. There's already some excellent early Black Friday deals happening at Verizon, and you'll find the best of them right here. Check back often as we make our way towards the official Verizon Black Friday sale for more deals.
Verizon Black Friday FAQs
How to shop Verizon Black Friday deals smart this year
While everyone loves waiting for Black Friday to show up, it's important to go into the holiday shopping season with a plan. There's a lot that goes on sale during the holiday months, and for some it can be both a blessing and a curse.
For gift shoppers, chances are you'll find everything on your list on sale during Black Friday but it's important to keep in mind shipping times. Order volumes increase exponentially around this time of year, so it's worth being a little bit wary of delivery dates and the like.
When it comes to buying for yourself, however, be ready for some competition! Items go on sale throughout the holiday season, some of which actually hit their Black Friday pricing well before the holiday, so if it's possible to grab that one thingy you've been waiting for early don't pass up the chance. There may be shortages on popular items, and as previously mentioned, possible shipping delays.
If you want to be smart this year when shopping for the best Black Friday deals, shopping on Black Friday may not be the best option. Keep an eye out on offers in the weeks leading up to the holiday shopping event. It's extremely likely this year that many retailers will kick off their sales early in an effort to ensure prompt holiday shipping times. Also, if an item is on sale the week or two prior to Black Friday and Cyber Monday, it most likely will not go much cheaper come the actual sale day.
What to look out for with Black Friday deals this year
Black Friday sales are like no other and many stores will be stacking discounts and deals on top of each other to bring shoppers the biggest savings. While general Black Friday sales will be happening throughout the course of November, deal hunters will find flash sales and limited time offers popping regularly throughout the day.
Following all those deals and flash sales is going to get confusing and difficult, so you'll want to make sure you've got your Black Friday shopping plan ready to go. Here are some tips to making sure you get the most out of your Black Friday deal shopping experience:
Set up shopping alerts and notifications at your favorite online stores
Many retailers offer email notifications and desktop alerts for their biggest sales when you sign up on their website. This is an excellent tool for those who don't want to waste time checking back regularly and ensures you see the best Black Friday sales and deals happen when they happen.
Following a store or brands Twitter, Facebook and Instagram feeds is also an excellent way to get a first look at upcoming Black Friday sales. You'll see updates and deals dropping quickly as we get closer to Black Friday sales, so having notifications setup will make sure you can jump on them before they're gone!
Compare prices and shop for the best deal available
While Black Friday deals tend to bring the best prices of the year, it doesn't hurt to make sure you're getting the best deal available on Black Friday. Be sure to shop around for the best deal available on the product you're looking for. Google apps and extensions like CamelCamelCamel can actively compare and provide previous sale prices on specific items, making sure you're paying the absolute best price on Black Friday.
It also helps to keep an eye on coupon sites like Retailmenot. These sites are great at providing coupons and other flash sale info, and can help ensure you save the most money during your Black Friday shopping spree. Whatever your method is, don't always take the first deal you come across. If someone has an amazing deal on that new pair of headphones you've been after, chances are there's someone else with an even better one going on during Black Friday sales.
Make sure you understand each stores return and refund policies
Black Friday sales are by far the best time to save big, but they can also come with fine print that many tend to skim over. Refunds and returns are special cases during Black Friday sales, so take the time to get yourself acquainted with return policies.
While it's always great to get that video game 50% off or that new TV during a smoking hot sale, it's an even bigger bummer to receive or buy the wrong item and be unable to return it. Take your time, make sure what you're buying is returnable or refundable and make sure everyone is happy during your Black Friday deal shopping.
Only shop with verified stores and use secure payment methods
With any Black Friday sale, ensuring you use a safe and verified method of payment is going to be crucial. This is a great time for scammers and the like to prey on unknowing shoppers, so do everything you can to make sure your credit card info is safe and secure.
The good news is that all major stores will have a verified payment methods with secure processing for credit, debit and gift cards. What you'll want to keep an eye on is links and other outside articles that may redirect you to "mock" sales pages designed to collect your payment info.
Rest assured, all links provided by T3 are verified and will direct you to each retailers landing page but there are sites out there that may have other plans. Shop safely and never provide your credit card info to any site that seems sketchy. Trust your gut!
Best Black Friday Deal Guides
T3 covers some of the best Black Friday sales of the year with in-depth guides to help you save. Check out just what is on sale right now and where you can find some sweet Black Friday deals this season.
You can also take a look at our best Cyber Monday deals guide to get an early start on the biggest online shopping day of the year! Learn where to look for the best deals, what to watch out for, and more!
Lastly, if you're hoping to find some holiday gift shopping inspiration head on over to our best Christmas gifts guide today! We'll be covering the hottest products and trends picking up this holiday season.