When it comes to laptops, there are machines for work and ones for play. The beauty of the best gaming laptops is that they can easily cope with both: spreadsheets during the day and blasting zombies at night. That's why if you're going to invest your own money in a laptop you might as well plump for something powerful enough to game on too.
Gaming laptops don't need to cost a fortune either – you can pick up a good one for under £1000. However, if you want the best performance, prices can be upwards of £2000.
The Razer Blade 15 Advanced is one of our highest-rated gaming laptops. In fact, it's our premium pick, only pipped to the top spot because that £2500+ price tag isn't in most people's budgets. So when I spotted this laptop among the best Prime Day deals, I had to flag it.
Normally listed at £2499.98 (and it has been for months), the Razer Blade 15 Advanced is currently £1699.99. That's a saving of nearly £800 on this excellent gaming machine. It's spec'd out with an 11th gen i7 Intel core processor, Nvidia Geforce RTX 3070 graphics card, and an incredible 15.6-inch QHD 240Hz display.
US readers can also find the Razer Blade 15 with a more conservative 15% discount right now.
If you're even considering buying a gaming laptop, put this one in your basket now, while it lasts.
Prime Day UK deal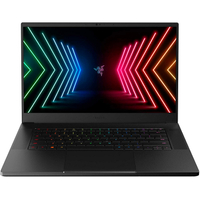 Prime Day US deal