If you want the very best PS4 deals then you've come to the right place my friend. We've been hard at work scouring retailers worldwide and, as usual, they haven't disappointed.
The PS4 line up is helped massively by fantastic games at all price points, and its list of exclusive titles has swelled impressively since the original launch.
On this page you'll find up to date links to all of the cheapest PS4 deals available, whether it's a standalone console you're after or a bundle with extra games and peripherals. If you want to find the best possible PS4 deal, stick with us here at T3.com.
The best PS4 Pro deals
PS4 Pro is the new kid on the block, the souped up 4K version that also happens to have HDR on board, too. In short, it's awesome. PS4 is as much a part of the future as it is of the present, so if you're looking to put roots down in this generation of console gaming, this is the machine of choice.
The best PS4 Slim deals
In its svelte casing, the new PlayStation 4 Slim is a fast, great-looking, powerful console at a not-silly price that also happens to pack the best controller that's been paired with a PlayStation so far.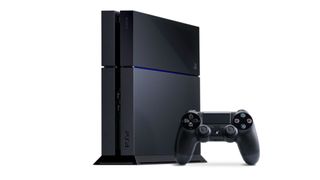 The best original PS4 deals
This model features the classic sharp-cornered chassis of the launch PS4 and is still a serious looker. It's largely been usurped by the newer, smaller PS4 Slim now. Unlike the Slim though, the older model has an optical audio port, which can be handy for some soundbar or Hi-Fi connections. You might get lucky with a cheaper deal than the Slim, but generally, the newer model is cheaper now.