Welcome to our best Google Nest deals page – these smart speakers bring the smarts of Google's web search and voice assistant right into your living room (or kitchen, or bedroom). Alongside the Amazon Echo it's one of the best in its field – and also one of the best value smart home devices you can get... and with the best Black Friday deals around the corner, now is the time to buy!
And you may not have to pay as much as you think: these speakers are regularly discounted, as Google and the other stockists of Nest Home drive prices down on it to stay competitive. We'll bring you all the lowest prices, updated live, for all the products here.
You've got a range of options for different rooms – the Nest Audio is the mid-size option, the Google Nest Mini (2nd gen) is the cheaper and smallest option, and the Google Nest Hub and the bigger Google Nest Hub Max are smart screen options, giving you a display as well as audio responses.
When you are ready to buy, you can head straight to this page to make sure you're getting the lowest price possible – we've scoured the shops of the web, compared the figures, and listed the best deals of the day for you below.
Still not convinced? Google Home/Nest lets you stream audio (from podcasts to music), set timers and alarms, and control various bits of smart home tech around your home. On top of that, it answers your Google search questions.
It comes in a variety of metal and fabric finishes so you can pick something that fits in with your current décor, and it's constantly getting upgraded via Google's servers in the cloud so you can keep on doing more with it.
If you haven't already kitted out your house with Amazon Echo speakers then the Google Home is definitely worth considering. If you've got the money, you could consider installing both, for a smart speaker head-to-head.
Early Black Friday Google Nest deals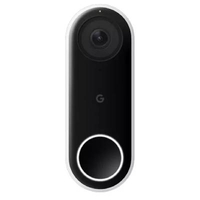 Google Nest Doorbell (wired): was £229, now £149 at Google Store
Save £80 on the Google Nest Doorbell. The Google Nest Doorbell uses AI to accurately tell the difference between people, animals, vehicles and packages, so you're not alerted unnecessarily to movement outside your home.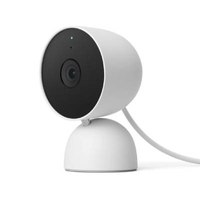 Google Nest Cam (indoor, wired): was £89.99, now £59.99 at Google Store
At the Google Store, you can save £30 on the Google Nest Cam. This indoor security camera features 1080p video resolution and two-way talk so you can see, speak and hear what's going on while you're away.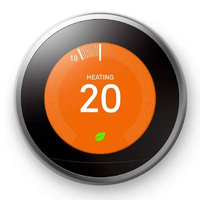 Google Nest Learning Thermostat: was £219, now £129 at Amazon
The Google Nest Learning Thermostat is now 41% off in this early Black Friday deal. This smart thermostat makes it easier to customise your heating, while saving you money on your bills month on month.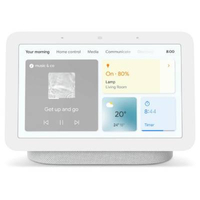 Google Nest Hub (2nd gen): was £89.99, now £54.99 at Google Store
Get 39% off the Google Nest Hub (2nd gen) in the Google Store Black Friday sale. This smart display and hub is a sleek and streamlined way to connect and communicate with your other smart devices.
Google Home / Google Nest deals
These speakers are already priced very competitively, so we tend not to see prices being knocked down a massive amount but any discount is a discount worth having. Today's best prices are listed below.