Looking for Eight Sleep sales, discount codes and deals? Eight Sleep's Pod range is a lot more expensive than most mattresses on the market, but if you want a super-advanced mattress that you can customize to suit your sleep needs, then it might be the best mattress for you.
The hi-tech Pod is one of the most technologically advanced mattresses around. Its design includes – among other things – a unique cooling system that can be adjusted to between 55 and 110°F, and it'll let you choose different settings for each side of the bed. It even has its own app for managing your mattress's settings as well acting as your digital sleep coach.
While this mattress does come with a hefty price tag, there's usually some sort of offer or deal around to save a bit of cash, so keep reading for the best Eight Sleep mattress deals from this month.
Best Eight Sleep mattress deals 2023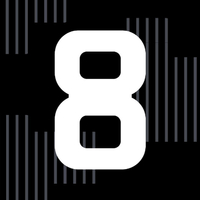 Which Eight Sleep mattress should you buy?
Eight Sleep offers its Pod mattress and its Pod 3 Cover. Pick the Pod and you'll get four layers of foam and dual-zone cooling and heating. Alternatively, you can pick the Pod 3 Cover which fits easily on your bed, similar to a fitted sheet or mattress topper. The cover which is Eight Sleep's main focus allows you to gain the benefits of the Pod technology on your current bed.
Both the mattress and the cover have a crazy amount of tech stuffed into their make-up – learn more about that below – but if either turns out not to be for you, you're covered by a 100-night free trial and a 10-year warranty on the structure of the bed. All you've got to do now is pick which is best for you, and below we'll help by exploring each mattress in detail and rounding up all the best deals available.
The best Eight Sleep mattresses
The Eight Sleep Pod 3 Cover is an incredibly clever piece of tech. Acting like a fitted sheet or mattress protector, the Pod Cover features an integrated 1-inch foam topper and easily fits over your current mattress while still providing Eight Sleep's Active Grid technology.
The Pod Cover is full of smart features, including adjusting temperature with its Temperature Autopilot. Automatically heating or cooling during sleep lets users fall asleep quickly and comfortably, and you can have one side different to the other.
Another impressive part of the Pod Cover is its GentleRise function which wakes you up with a gradual temperature change or a subtle vibration. This can be customised to the different sides of the Pod so you can rise without waking your partner. Similar to the Pod mattress, the Pod Cover also monitors your sleep and health metrics, including sleep stages, HRV, heart rate, and respiratory rate. It's very intelligent and is cheaper than a full mattress set-up.
As the entry-level offering from Eight Sleep, you might not expect the Pod to offer much in the way of extras. However, this is a fully-fledged smart mattress which has independently adjustable dual-zone heating and cooling technology plus an app that tracks your sleep – and that's not to mention the four-layer memory foam construction.
Let's break down that cooling and heating tech: The Pod comes paired with a 'hub' which is full of water and can heat or cool your bed from 55 to 110 degrees Fahrenheit. This is all controlled through a free app, and solves the overheating problem that puts so many customers off memory foam beds. This also makes the Pod a fantastic option for couples, as both individuals can set their side as hot or cold as they like.
The Pod's sleep tracking feature helps you monitor your sleep, with metrics including sleep stages, sleep time, toss and turns, and heart rate. This means you can perfectly dial in your mattress for ultimate comfort. Sleep is a science – the Pod gives you the tools to understand it.
The four layers of foam that sandwich this are all CertiPUR-US certified, meaning they're of the highest quality – but that's to be expected. You'll get two inches of Airflow foam to keep the mattress breathable, an inch of supportive air foam and a four-inch FlexSpring core, all of which are sat on Eight Sleep's durable four-inch base. As far as smart mattresses go, the Pod offers everything you need for a great price.
Eight Sleep Black Friday mattress deals: Your guide
The winter sales are traditionally when brands offer their biggest discounts for the year, and the 2020 Eight Sleep Black Friday sale didn't disappoint. This brand isn't known for being that generous or regular with its discounts, but in early November 2020, Eight Sleep ramped things up by offering $250 off all its mattresses. Then in mid-November the proper Eight Sleep Black Friday deal dropped, cutting $500 off the full range. A new Cyber Monday deal knocked $300 off the range, and extended into early December.
In general, Eight Sleep will knock just $100 or $150 off, and only occasionally, which is not a huge discount on a price tag this large. On previous Black Friday events, Eight Sleep has offered $100 off plus a $100 Amazon gift card. The 2020 event blew that out of the water.
The trend seems to be for mattress brands to save their biggest deals for the winter shopping events, often improving on the discounts we see throughout the rest of the year. We're also typically seeing bigger discounts with every subsequent Black Friday, and with Eight Sleep gaining traction in the marketplace, we are hopeful we'll see even better savings in the 2021 event.