College students hoping to score some cheap deals on student laptops and other tech, we have some good news and some bad news for you.
Firstly, the bad news. Last year, Best Buy offer a pretty incredible student discount program that featured exclusive deals and offers around much needed Back to School tech for college and university attendees.
So far, it doesn't look like Best Buy will be bringing this program back this year. I could be wrong, but I've yet to see anything in regards to the student discount program returning (hopefully I can eat those words in the coming months). They are offering some student discounts on laptops (opens in new tab) that may catch your eye, but the official Best Buy student discount program doesn't seem to be available right now.
The good news, however, is that Best Buy has already kicked off their Back to School sale (opens in new tab) and it features some must-see deals on laptops and other goods. Rife with discounts on some of the best student laptops (opens in new tab) available, along with some good offers on 4K TVs and other non-essentials for school, students can get in early on the action and save quite a bit before the school year kicks off.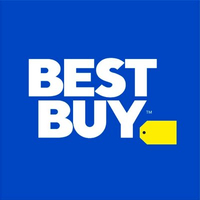 (opens in new tab)
Best Buy Back to School Deals (opens in new tab)
While we don't see any signs of the Best Buy student discount program returning this year, they've kicked off their Back to School savings with plenty of deals available right now. Now's the time to start shopping if you want to save!

And while the Best Buy student discount program is MIA at this point, their TotalTech subscription (opens in new tab) program adds on additional savings and discounts on select items. The downside to this? It cost a whopping $200 per year to be a part of Best Buy's added savings subscription.
For students trying to keep their supply shopping cheap this year, it may not be totally worth signing up for this right now. Some deals are pretty good overall already such as the HP Spectre x360 2-in-1 getting slashed down to just $1,399.99 (opens in new tab) ($350 off!), but the TotalTech membership only takes an additional $50 off of that.
The trade off of a $200 up front subscription fee for an additional $50 off isn't quite worth it, but if you're looking to load up on other tech it may add some value down the road.
Either way, it's not the end of the world that the Best Buy student discount isn't available so far. There's still plenty of opportunities to get good deals this year, including the upcoming Best Buy Labor Day sale happening in early September!
Is there a student discount for Best Buy?
While Best Buy has offered added discounts for select students in the past, this year does not look to follow suit. So far, there doesn't seem to be any student discounts at Best Buy for 2022 but that may change later this year.
However, they do have a good mix of Back to School deals to check out that are worth a look.
---
Editor's Recommendations