Amazon UK is celebrating its 25th anniversary by giving customers £5 off when they spend £25 today. To celebrate this huge milestone, Amazon is offering this money off deal for just a few hours, so you only have until midnight on the 15th September to take advantage of this price drop.
After 'delivering smiles for 25 years in the UK', Amazon is celebrating the only way it knows how: giving you money off your orders. This exciting offer is ahead of the upcoming Amazon Prime Day 2 sale and the Black Friday deals, so Amazon is truly marking the occasion as we enter into the biggest sales season in the year.
Celebrate 25 years of Amazon by taking £5 off your order
So, what do you need to do to take advantage of this special offer? First, head over to Amazon and add eligible items to your basket. There's a minimum spend of £25, and once you've finished shopping, proceed to the checkout. In the promotional box at the checkout, enter the code AMAZONUK25 and the £5 offer will automatically update your basket's total. Remember, this offer is for today only so this discount code will only be valid until 11:59pm tonight.
As with most sales, there are terms and conditions for this £5 off deal and you can view all of them on the Amazon 25 Years Anniversary landing page. The main things to keep in mind before you start shopping is you can only get £5 off your order when you buy qualifying or eligible products. This offer is also open to the first 10,000 eligible customers that meet the terms and conditions, and you can only use the £5 promotional code for one order only that's £25 or over.
The 25th anniversary deal comes as Amazon revealed its most popular products of all time, with data going back to its very first order made in 1998. As shown in the Amazon Quiz of 25 Years video, the most popular products sold by Amazon include Echo Dot speakers, the Harry Potter book series, Adele albums, Kindles, LEGO, and a number of DVDs, beauty products and bestselling games.
To claim £5 off your order, head over to Amazon to start shopping!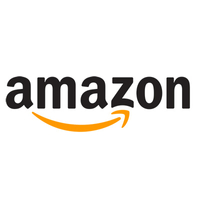 Amazon 25th anniversary deal: Get £5 off when you spend £25 with the code AMAZONUK25
From 9am until 11:59pm on Friday 15th September, Amazon is offering £5 off your order when you spend £25. On select eligible products, all you have to do is enter the promo code AMAZONUK25 to the checkout to receive this exciting deal.
Happy shopping! If you're still not a Prime member, sign up for an Amazon Prime account using the deals widget below.