It's the season of deals! From 10 to 11 October it's Amazon Prime Day, where Prime users can get their hands on great tech deals and fitness deals – from Garmin watches, to cheap TVs and smart home appliances.
Home gyms (also known as multi-gyms) are one of the most premium pieces of fitness equipment that you can get and now Amazon has slashed the price of this popular home gym from Bowflex, saving you up to 32% off!
US deal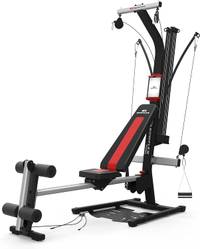 Bowflex PR1000 Home Gym: was $799, now $539.99
Save 32% on this home gym from Bowfex. With 210lbs of resistance you can complete over 30 full-body exercises to help you develop your strength, build muscle or lose weight.
UK deal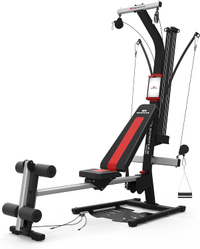 Bowflex PR1000 Home Gym: was £583.78, now £475.99
Save 18% on this functional home gym from Bowflex and hit your fitness goals, equipped with a built-in rowing station and an adjustable bench, which both fold up horizontally saving you space.
Whether your goal is to develop your strength, build muscle or burn calories, all can be achieved with this Bowflex home gym. With it, you can do over 30 full-body strength training exercises and there's even a built-in rowing station. The bench can be adjusted to an incline, decline or flat position, so you can hit every angle of your upper body and it goes up to a resistance of 210lbs (95kg), so you can make some pretty decent gains.
A lot of home gyms are incredibly big and bulky, and while this does require a certain amount of space, in comparison it's a lot more smaller and far more compact than others on the market. As well as being significantly more affordable. Plus, the bench/rower folds up horizontally, saving you a great deal of space when not in use. There's also a media rack too, where you can pop your tablet or iPad and follow along with the dedicated Bowflex PR1000 workouts. Another great Bowflex deal in the Prime Day sale.