Although Amazon Prime Day might be synonymous with tech deals, should you be a keen enough observer, you can discover so much more than just Echo and Fire Tablet offers. If are interested in quality whisky and/or whiskey deals and have Prime Membership, this Amazon Prime Day might just be the highlight of your 2019 so far, after Burns Night and Hogmanay.
There are LOADS of single malt scotch whisky deals on Amazon as part of the 48 hour Prime Day extravaganza. Whether you are a Johnnie Walker, Laphroaig, Chivas Regal or Talisker fan, there is plenty to choose from on the list below.
Here at T3 we love whisky and after an extensive (and heated) discussion among the staff, we decided on our three favourites from the list: choose the Aberlour A'Bunadh Cask Highland Single Malt Scotch Whisky for a spicy and aromatic finish and a very hard-to-pronounce name, the Laphroaig Quarter Cask Single Malt Scotch Whisky if you prefer a smokey but smooth flavour and only moderately tricky pronunciation, or get just the Classic Malts Coastal Collection – because it's never too early to stock up on some stocking fillers, especially when they're easy to spell and say out loud.
Did you know, Scotch whisky is still all produced in Scotland? The name 'scotch whisky' would probably suggest it but in this case – it is the case! Whisky can only be described as 'Scotch whisky' if it has been distilled and matured in Scotland for a minimum of 3 years. Even if you set a distillery up today, you have to mature the whisky in barrels for 3 years before you can sell a single bottle of your own Scotch whisky, whether that be to Scotch people or Englitch people.
But fear not, you don't have to wait years for great whisky deals, Amazon has you covered. Do you prefer smooth and fruity flavours or peaty and smokey finishes? Dark chocolate undertones or sweet vanilla highlights? We can all agree that single malt is a great beverage, let it be from the Highlands, the Lowlands, the Isle of Islay or Campbeltown. Scotland's greatest gift to the world, for sure.
Peat lovers and haters unite, here are the best deals for you!
The best Amazon Prime Day whisky deals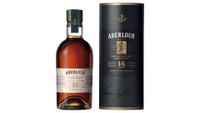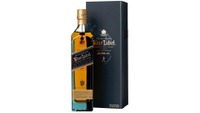 All the rest of Amazon's distillery of whisky deals
Aberlour A'Bunadh Cask Highland Single Malt Scotch Whisky
Aromas of mixed spices, praline and spiced orange – Was £79.80, Now £59.85
Chivas Regal 18 Year Old Gold Signature Blended Scotch Whisky
A velvety, dark chocolate palate yields to elegant floral notes – Was £56.50. Now £38.99
Auchentoshan Three Wood Single Malt Scotch Whisky
Inviting nose with gooseberries, Riesling, sherry and some toasty notes – Was £44.65, Now £ 27.50
Highland Park Viking Tribe Single Malt Scotch Whisky
Sweet vanilla, zesty citrus and peppery spices – Was £43, Now £27.99
Lagavulin Distillers Edition Double Matured Single Malt Scotch Whisky 2016 / 2017
A really distinctive and distinguished dram, full of peat – Was 74.50, Now £59.56
Tamnavulin Speyside Single Malt Scotch Whisky
Sweet, mellow taste with a rich, smooth Sherry cask finish – Was £32.50, Now £18
Talisker 10 Year Old Single Malt Scotch Whisky
Rich dried-fruit sweetness with strong barley-malt and peppery flavours – Was £36.89, Now £24.80
Deep, complex and smoky yet offers and surprises the palate with a gentle sweetness – Was £36.75, Now £24.99
Lagavulin 16 Year Old Single Malt Scotch Whisky
Intense, peat-rich, sweet and salty scotch – Was £48.95, Now £39.16
Oban 14 Year Old Single Malt Scotch Whisky
Soft and sweet with light smokiness and a peppery note – Was £45.30, Now £36.72
The Glenrothes 10 Year Old Speyside Single Malt Scotch Whisky
Sweet, lemon peel, light malt – Was £30, Now £22.40
Strathisla 12 Year Old Single Malt Scotch Whisky
Cranachan, soft baked fruits, fruit cake, syrup, apricot and malt – Was £31, Now £23.50
Johnnie Walker Double Black Label Blended Scotch Whisky
Fruity flavours combined with creamy vanilla and sweet aroma notes of clove – Was £28.95, Now £21.52
Haig Club Single Grain Scotch Whisky
A soft aroma of butterscotch and toffee, a rich creamy taste – Was £35, Now £28
Shackleton Blended Malt Scotch Whisky
Dark sugar, sweet dried fruits, glazed pineapple – Was £22, Now £18.69
Haig Club Clubman Single Grain Scotch Whisky
Notes of vanilla and dried fruits – Was £16, Now £12.80
Scapa Skiren Single Malt Scotch Whisky
Smooth, flowing with mellow fruits and heather-honey – Was £30, Now £27.90
Chivas Regal 12 Year Old Blended Scotch Whisky
Smooth taste of ripe, honeyed apples, and notes of vanilla, hazelnut and butterscotch – Was £20, Now £18.99
Jura Journey Single Malt Whisky
Cinnamon, pears, pecans and toffee fudge – Was £29.99, Now £18.99
The Dalmore 12 Year Old Single Malt Whisky
Seville oranges, dried fruits and hints of vanilla pod – Was £50, Now £35.99
Bowmore Darkest 15 Year Old
Delicious dark chocolate, sun-dried fruits and a tell-tale wisp of Islay smoke – Was £52.90, Now £36.99
Classic Malts Coastal Collection, 20 cl, Pack of 3
If you like coastal malts and you like classic malts, you'll love Classic Malts Coastal Collection! Was £40.45, Now £29.48
Aberlour Casgannamh
Spicy notes of liquorice, ginger and cinnamon – Was £49, Now £38.99
The Glenlivet Captain's Reserve Whisky
Succulent flavours of mandarins in syrup, ripe poached pears and chocolate-dipped raisins – Was £39.03, Now £29.99
Johnnie Walker Platinum Label Aged 18 Year old Whisky
Stewed fruit, malty cereal, smooth creamy vanilla, fragrant almonds – Was £59.53, Now £50.76
Peated Malts of Distinction Whisky Tasting Gift Box 4 x 50ml
Mmm, peaty. Was £23.13, Now £14.50
The Dalmore 12 Year Old Single Malt Whisky
Seville oranges, dried fruits and hints of vanilla pod – Was £41.85, Now £33.99
Jura 10 Year Old Single Malt Whisky
Nectarines, ginger and freshly ground coffee – Was £29.95, Now £22.99
It's hard to resist the temptation not to get them all. Some of these bottles are 45 per cent off and if you went ahead the whole list (I know, temptation!) you could save 25% off, a grand total of £331. In case you need a reason to explain the item on the joint account to your partner.
In case you are into Irish whiskey or bourbon instead, there are numerous deals for those too, check out our other roundups here on T3.
Amazon Prime Day rival sales live now
Useful links