If you're hunting for the best value SIM-only deal money can buy this Cyber Monday, the search is over! Three has easily trumped its rivals with a stellar SIM-only deal that includes unlimited 4G data, unlimited calls and unlimited texts for a £20 a month.
The impossibly good deal, which launched on Black Friday but is hanging around until December 3, is perfect for anyone who already has a handset they're happy with, but who wants to get a better value monthly plan.
Unlike some of its rivals that also offer unlimited data plans (here's looking at you, Giff Gaff), Three doesn't throttle your 4G speeds when you hit a certain allowance.
And in case you're worried that unlimited data is somehow not enough for your streaming needs, Three customers are able to use Snapchat, Netflix, Deezer and Apple Music without any of the data counting towards your monthly allowance.
Aside from the mind-boggling amount of 4G data up for grabs here, you'll also benefit from all the usual perks of a Three contract, including the ability to use your unlimited data in more than 70 countries around the world for no extra charge. These include Spain, France, United States, Australia, Brazil, and Hong Kong.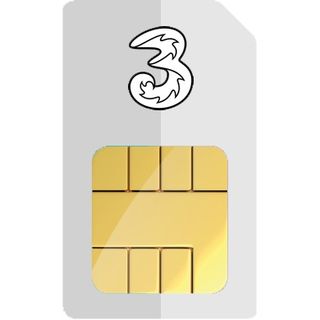 AYCE SIM only plan from Three | 12 months | All-you-can-eat data | Unlimited calls and texts | £27 £20 per month
Well, this is it. Easily the best Black Friday SIM-only deal around this year. No network or third-part retailer is even close to matching this unlimited data Three SIM only deal. You'll never have to worry about breaching your data limit again. Perfect!View Deal
Why buy a Three SIM-only deal?
Believe it or not, the unlimited 4G mobile data isn't the only selling point for this Three SIM-only deal. As with all SIM-only contracts with the network, it offers a number of extra bonuses to tempt customers from their current providers.
Wuntu - Exclusive offers and freebies with Three's rewards app
Go Roam - Roaming abilities in 71 worldwide countries at no extra cost
Travel Swagger - Get travel upgrades with Easyjet with bag drop and early boarding