Editor's note: This Amazon Prime Day deal has sold out and is therefore unavailable. The original T3 article follows below:
Amazon Prime Day is coming to a close, but that doesn't mean you can't make a last dash to benefit from the Best Prime Day Deals. A favourite of mine is one that's a little more hidden: £5 free for first-time Amazon UK users who are willing to top up an Amazon Gift Card balance by £40 or more.
Top up your Amazon UK account balance here
It really is as simple as that: top up by at least £40 and you'll get the additional £5 bonus added within minutes, according to Amazon's terms and conditions. Those same terms, however, do make clear that this is a limited-time deal – so to benefit from it, you'll need to be quick and have passed through the checkout successfully before 23:59 today, Wednesday 12th July, to gain the £5 credit offer.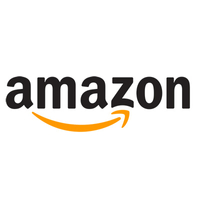 Amazon £5 credit: top up £40 for £5 bonus at Amazon
This deal might have slipped under the net for you. It's well worth taking benefit of it, though, whether you intend to buy something in the sales or next week, next month even, as a free fiver is exactly that – free!
The reason I'm so behind this deal is that, in effect, it discounts some of the best deals so far by another £5. And there have been a bunch, as highlighted in T3's 5-Star Tech Prime Day Deals feature, or many of the dozens of Amazon Prime Day posts that the team have created based on their knowledge and experience with the best products out there.
A personal favourite of mine (which I'd have snapped up if I didn't own one already) is the PlayStation 5 with God of War Ragnarok bundle for £453. Take another fiver off that and you've got an even more ridiculous deal (that's less than the console on its own, which until recently has been super-difficult to obtain anyway).
But like I say: all of this is time limited. Not to sound the urgency alarm too early or anything, but it is ring-ring-ringing right about now. You have until the close of today, Wednesday 12th July, to make your savviest of purchases. Or, if nothing takes your fancy, then do the right thing and top up that extra £40 for the £5 bonus. Seems like an obvious deal to me.