Any serious runner knows the importance of having the best pair of running shoes when hitting the pavement to provide proper support, comfort and reduce the likelihood of injuries. But, while there are plenty of pricey kicks out there, it's not necessary to spend a fortune on a pair of running trainers. One pair that's excellent value for money (and are a new favourite of mine) are the Puma Velocity Nitro 2s and now they're less than £100, an absolute steal!
Initially, I'd been wearing the New Balance Fresh Foam X 1080v12, but after I was recommended the Nitro 2s by the Fittest Woman in the UK when we did a workout together, I was quick to switch. Needless to say it was the best decision. The mesh upper toe box kept my feet nice and cool (whereas in the New Balance they got so hot some times it was overbearing). There's an extra high-visibility patch at the front of the shoes, which has been great for my evening runs, you've got a decent colour-way selection to choose from but, most importantly, I've found them incredibly comfy. This is probably down to Puma's own Nitro foam that is said to provide "superior responsiveness and cushioning in a lightweight package."
It's not just myself who rates this shoe either, even T3's Active Editor gave them a four star rating in their full review and they've been spotted on numerous athletes at running events, like HYROX. If it's a new daily trainer you're in need of that's comfortable and accessibly priced, you'd be silly not to consider them.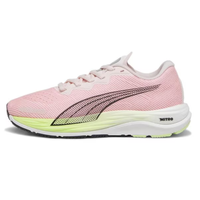 Puma Velocity Nitro 2 Women's Running Shoes: was £104.99, now £80 at Sports Direct
The Puma Velocity Nitro 2 is a plush daily trainer that helps you stay more visible, even in low-light conditions. If you're after a comfortable pair of running shoes, look no further than the Velocity Nitro 2.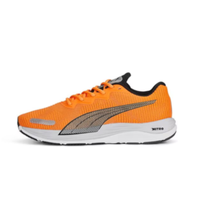 Puma Velocity Nitro 2 Men's Running Shoes: was £104.99, now £60 at Sports Direct
These bright, bold, fiery orange Nitro 2s won't go unspotted as you pound the pavement. At an even better price than the women's version above, how could you not treat yourself to a pair?