Despite being well into the spring season, I have yet to get round to my spring cleaning! Not only that, but my old vacuum cleaner just isn't going to cut it for the deep clean I have in mind, meaning I need to upgrade to the best vacuum cleaner.
If, like me, you're looking for a new vacuum cleaner, it's important to consider what will work best for you and your home before you start spending. Vacuum cleaners aren't exactly cheap so you want to make sure you're investing in something that will work for the size of your home and your intended uses. For smaller homes or ones without much carpet, you're better off choosing a compact machine that can cover the space easily and doesn't take up too much storage room. For big houses, you're going to want to look for a vacuum that can tackle the size of your home without too much strain.
With this in mind and with the Memorial Day sales fast approaching, there are many deals on home and garden essentials, including impressive corded, cordless, upright, handheld and robot vacuum cleaner options. From Dyson to Shark and beyond, I've found the top three vacuum cleaner deals on sale right now from Best Buy, Target and Walmart to save you money on your next clean-up.
Top three vacuum cleaner deals today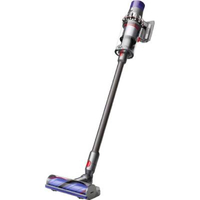 Dyson Cyclone V10 Animal Cordless Stick Vacuum Cleaner: $549.99, $449.99 at Best Buy
Get the Dyson Cyclone V10 Animal Cordless Stick Vacuum Cleaner for just $449.99 at Best Buy. One of the best Dyson vacuum cleaners on the market, the Dyson Cyclone V10 has 3 cleaning modes, powerful suction and has up to 60 minutes of runtime. It also comes with multiple Dyson-engineered attachments, including a mini dusting brush, crevice, mini motorised tool and combination tools, torque driver cleaner head and a docking station.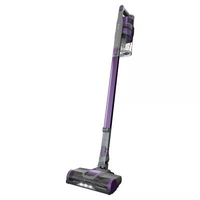 Shark IX141H Pet Cordless Stick Vacuum Cleaner: $259.99, $199.99 at Target
Now under $200, the Shark IX141H is bagless, cordless and easily glides over multiple floor surfaces, like carpet, wood and tile. The best Shark vacuum cleaners are known for their hair pick-up, and this lightweight Shark vacuum is no exception, as it's specially designed for pet hair. The HEPA filtration system also captures dust and allergens and the vacuum can be turned into a handheld device for smaller hard-to-reach areas.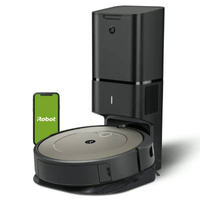 iRobot Roomba i1+ Wi-Fi Connected Self Emptying Robot Vacuum Cleaner: $529.99, $288 at Walmart
Save $241.99 on the iRobot Roomba i1+ at Walmart. This robot vacuum cleaner does all your cleaning jobs for you, with its power-lifting suction and Dirt Detect technology. Its straight line navigation and floor tracking sensors purposefully clean different floor types in neat rows and the iRobot Roomba i1+ will even empty itself for up to 60 days with its Clean Base Automatic Dirt Disposal.